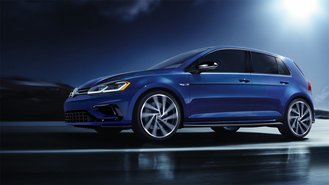 The redesigned Mk8 Volkswagen Golf is coming soon, and Volkswagen doesn't want the current-gen Mk7 variant interfering with the launch of the new version. So, changes are being made for the 2020 model year. Unfortunately for hot hatch fans, that means the performance-oriented Golf R is taking a break for 2020.
Volkswagen confirmed the news of the current Golf R's death for the 2020 model year to Motor Authority. The news comes shortly after the announcement that production of the Golf Sportwagen and Alltrack will come to an end, as well. For the 2020 lineup, the Golf will only be available in one trim, the Value Edition. It will come with features like Wi-Fi, 16-inch wheels, and heated seats, so it's far from a barebones affair. The e-Golf (an all-electric version of the Golf) and the GTI will also be available for 2020.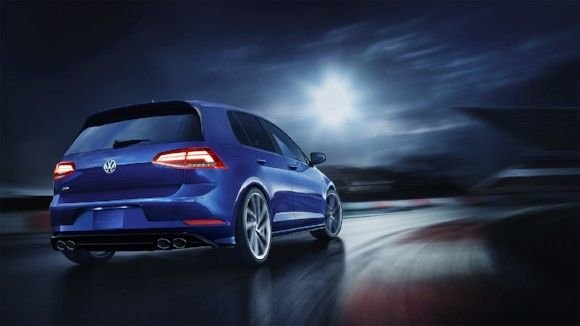 The decision to stop selling the Golf R in the U.S. isn't permanent. A VW spokesperson told Autoblog that "timing on the next-gen Golf R has yet to be decided" and confirmed that the high-performance hatchback would be available in the U.S. in the future. The news coincides with an earlier report from this year that stated only the GTI and R would be available in the U.S. for the Mk8 generation.
The 2019 Golf R is quite a bit more expensive than the Golf GTI, but it's much more of a performance vehicle. The GTI starts at $28,490 (including destination), while the Golf R costs $41,290. The $12,800 difference brings 60 more horsepower, all-wheel drive, adaptive suspension, a quad-exhaust system, 19-inch wheels, and a Haldex center differential with the Golf R. The changes make it more of a competitor to the Ford Focus RS, Honda Civic Type R, and Subaru WRX STI.
Unless you're willing to wait for the Mk8 Golf R, which could be some time, as it probably won't arrive in the U.S. until 2021 at the earliest, now's the best time to grab one of the hottest hatches on the market.