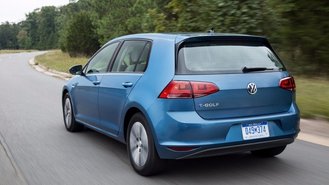 Volkswagen is set to shell out roughly $15 billion to settle its 2-liter TDI diesel scandal and repair or buy back affected 2-liter TDI-equipped models, but it still has yet to request for permission to sell its TDIs, per an Automotive News report.
This claim stems from a chat that the publication had with an EPA official who said "they need to address our concerns" before they can start selling diesels again. And, to date, VW has yet to get an approved fix in place. What's more, VW needs more than just a quick "okay" to start selling its diesel models, as the EPA must also issue a Certificate of Conformity prior to any new or pre-owned TDI-equipped models hitting showrooms.
We are quickly sneaking up on it being a full year since the scandal went public and the rug was pulled out from under all TDI models. Given that these models accounted for 20 percent of the German automaker's sales, this has to be seriously impacting the company's bottom line. Only time will tell what damage this scandal will ultimately do to the Volkswagen Group as a whole, so stay tuned for updates.
Despite all of this uncertainty surrounding Volkswagen Auto Group's financial condition, it is still offering plenty of strong deals on its non-diesel vehicles. One great example is the 2016 Audi A3 e-tron, which has a 36-month lease deal available for just $389 per month with $2,683 due at signing. Outside of the lease deal, there is also $1,000 in loyalty or conquest bonus cash for those who lease or finance this thrifty hatchback. Even stronger than the A3 e-tron is the 36-month lease on the all-electric 2016 VW e-Golf that runs just $179 per month with $2,349 due at signing.