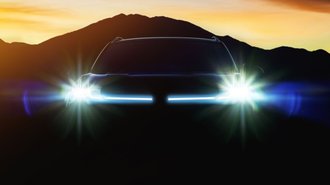 SUVs now come in all sizes, ranging from tiny subcompacts to hulking options with seating for up to eight. Volkswagen's lineup is a little light on SUVs, as the German automaker only offers three options: the compact Tiguan, midsize Atlas Cross Sport, and midsize Atlas. The trio of SUVs will be getting a new stablemate, as VW recently dropped a teaser on an upcoming compact SUV.
Before today, we weren't expecting VW to add another SUV to its lineup so soon and there isn't a lot of information go off of. All Volkswagen says in its teaser is that the new compact SUV will slot below the Tiguan. If it's smaller than the Tiguan, it will probably more affordable, too.
There's one line that really stands out from the teaser that gives us our best hint on what the upcoming SUV could possibly be. "This new offering will slot under the Tiguan, and is the second proof point of Volkswagen's doubling-up SUV strategy following the launch of Atlas Cross Sport earlier this year."
Earlier this year, VW unveiled the Atlas Cross Sport. The midsize SUV was nearly identical to the Atlas except for one major thing – it features a coupe-like design. Additionally, the Atlas Cross Sport is only available with seating for up to five, while the Atlas has seating for up to seven as standard. From that one line, it sounds like VW is planning on doing something similar with the Tiguan. Instead of the bulbous rear end, VW would slice the roof for a sportier design and limit seating capacity to just five.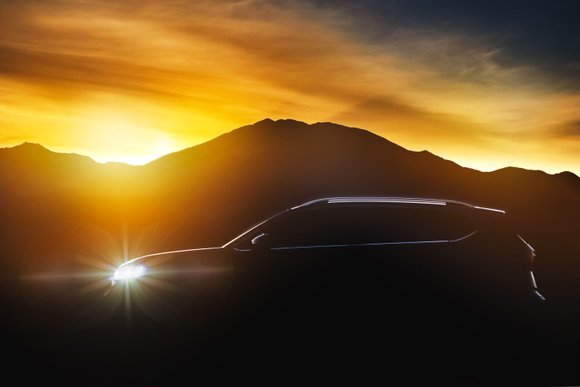 "Great things come in small packages, as Volkswagen has proven throughout the years with its iconic Beetle, Golf and Jetta," said Scott Keogh, president and CEO of Volkswagen Group of America.
Compared to its sedans, the SUVs are far more popular. The Golf accounted for 37,393 units sold in 2019, VW sold 100,453 units of the Jetta, and 14,123 Passat sedans were sold. VW sold 109,963 units of the Tiguan last year and 81,508 units of the Atlas. Clearly, the automaker's SUVs are popular options. Adding another SUV will definitely help increase the brand's overall sales.
Despite having an optional third row, which is a rarity for the compact segment, the Tiguan lags behind in sales when it comes to the competition. The Nissan Rogue (350,447 units), Honda CR-V (384,168 units), Toyota RAV4 (448,068 units), and Mazda CX-5 (154,543 units) all outsold the Tiguan last year by wide margins. Out of its main competitors, the Kia Sportage (88,977 units) is one of the few compact SUVs with fewer sales in 2019.