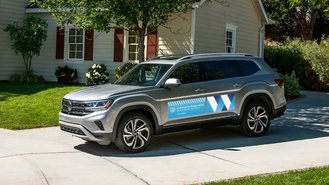 For consumers that have been affected by the coronavirus, Volkswagen, like many other automakers, is offering 0% APR for 72 months and allowing buyers to defer their first payment for up to 180 days. Now, the German automaker is coming out with another way to lend a helping hand to those in need. VW recently announced that it's allowing dealers around the country to put their fleet of service vehicles to good use by delivering food and other necessary supplies.
Apparently, VW dealers have asked the automaker for permission to use their loaner fleet for good. VW was happy to oblige, requiring dealers to follow a few rules. Dealers that want to use their fleet for delivery services will need to create a "Delivery Response Team" that consists of an employee from the dealership to act as the driver and a vehicle. The team will respond to various delivery needs including transporting masks and gowns, delivering food to local food banks, and delivering items to those that are unable to leave their homes.
Only dealership employees will be allowed to act as drivers and participating dealers will receive a daily stipend to cover fuel and lease costs of the vehicles. All deliveries will have to go through corporate for approval.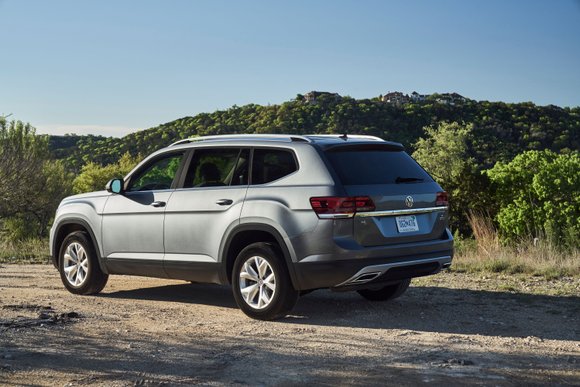 "Since this pandemic began, our dealers have been quick to react to support those in need within their local communities," said Saad Chehab, Volkswagen Senior Vice President of Marketing. "Some dealers already decided to "drive bigger" and start their own pickup and delivery service programs. Today, we are announcing our brand's financial contribution to those efforts across the entire dealer network and giving them the support to do even more. So, if you happen to see a Volkswagen Atlas driving by marked with "Community Driven" on its side, know it's driving for a great cause."
Nationwide, VW has approximately 600 dealers that maintain a fleet of roughly 7,000 vehicles.
Although many automakers trying to do their part during this unprecendented time, this is the first program of its kind that we've heard of. Other brands, just like VW, have introduced excellent deals for consumers looking into purchasing a vehicle in the midst of the coronavirus pandemic. Other automakers, like General Motors, Ford, Fiat Chrysler Automobiles, and Toyota are working on building breathing apparatuses for emergency personnel and patients.