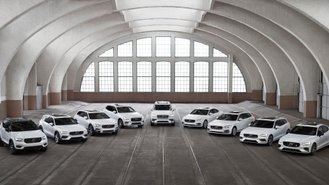 Electrified vehicles have come to the forefront for many automakers as the industry shifts towards increased fuel efficiency. Unfortunately, in many cases, this means paying a significantly higher price compared to gasoline counterparts. However, Volvo is taking strides to change this. According to an early order guide, prices for 2021 Recharge T8 plug-in hybrids can be up to $7,750 cheaper than 2020 models.
The most significant price change is found on the S60 T8 sedan as a new entry-level model is available starting at $48,645 (including destination) which is $7,750 less than the 2020 entry-level model. The larger S90 T8 sedan will start at $61,045 which equates to a $3,150 change from last year's model. The XC60 and XC90 T8 SUV options also see price cuts of $450 and $3,550 in starting price, respectively.
Given that the price cut is only on the PHEV models, this moves the price point much closer to the T5 and T6 gasoline versions. In the case of the S60, the R-Design Expression (the new entry-level plug-in hybrid model) is available as low as $43,226 after accounting for the federal tax credit. That's $19 less than the cheapest T6 Momentum AWD model which starts at $43,245.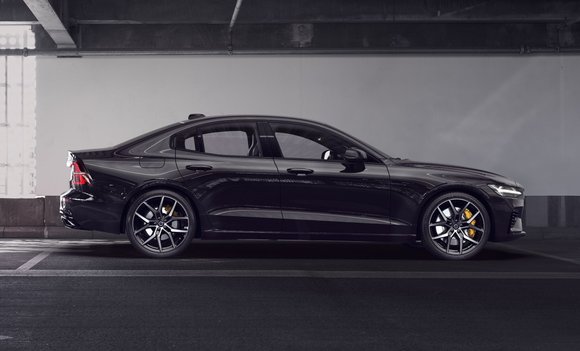 Federal tax credits can also be expected to make these plug-in hybrids even more affordable. For all eligible models, the tax credit equates to $5,419. Additional state credits may also be available depending on location. For residents in California, Volvo's vehicles do not qualify for the California Clean Vehicle Rebate. This is due to the fact that they either do not have an MSRP under $60,000 or do not meet the minimum 35-mile electric range required.
According to a letter sent to dealers, this price change is a way for Volvo to remain competitive in the plug-in hybrid market and support the brand's electrification efforts. As most adoption of electric and hybrid vehicles is hindered due to high price points, the smaller price gap to move up to the hybrid model may be just the encouragement shoppers need to make that switch.
Additionally, the letter states that Volvo will be rebranding its electrified lineup, as any plug-in hybrid or electric vehicle will fall under the Recharge model name. This is aiming to help better differentiate and communicate these models from the regular gasoline models as the lineup of electrified models increases.