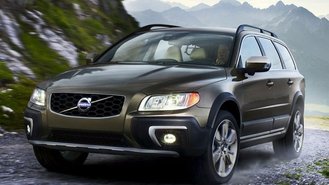 In recent years, Volvo has been at the forefront of automotive technology, including alternative fuels, autonomous driving and advanced safety features, and a new report from Reuters indicates it has no plans in slowing down.
This new report says that Volvo will hire a whopping 400 new engineers to help spearhead developments in safety technology, autonomous driving, and electrification. Volvo is pulling off this massive hiring rally by riding on the tail of big sales improvements. Specifically, it has seen a 9.3 percent increase in July, which happened to be its 14th straight month of year-over-year growth.
The majority of the new engineers will take up employment at the R&D center in Gothenburg, but the initial 35 will start in Lund, Sweden in September.
This hiring spree aligns well with the agreement the Swedish automaker signed with Uber earlier this month. This $300 million deal could result in a fleet of self-driving XC90 plug-in hybrid vehicles on the road in Pittsburgh, PA. Surprisingly, the first 100 of these vehicles have already been delivered, and the rest may be in place this fall given there are no issues.
While these vehicles will be autonomous, each will have two Uber employees in the front seats with one ready to take the helm should the systems fail.
Many of these newly hired engineers are likely in anticipation of this pilot taking off and needing additional technology and the occasional improvement. But there will still be plenty of bandwidth to work on advancing the brand's powertrains and segment-leading safety features.
While the XC90 is still too popular to receive any great deals, there are great offers on its little brother, the 2016 XC70 Premier Drive-E. This model checks in at $305 per month on a 36-month lease with $3,555 due at signing. For those who prefer a sedan, there is the 2016 S60 T5 Premier Drive-E available on a 24-month lease for just $259 per month and $3,439 due at signing.