Volkswagen is rearranging its lineup to better capture consumers eager to join the crossover craze. The German automaker has announced it'll discontinue the Golf SportWagen and Alltrack. In their places, VW will offer a new crossover and an electric ID model instead. The SportWagen and Alltrack join the Beetle as recently discontinued VW models.
VW's foray into wagons dates back to 1966 with the VW 1600 Squareback sedan, which was followed by the Type 412 Wagon in 1971. Over the years, VW has had various wagon endeavors, culminating in the VW Golf SportWagen in 2015, the first wagon built for the U.S. that was based on the company's modern MQB platform. Two years later, the Alltrack debuted, a high-riding version of the SportWagen that came with VW's 4Motion all-wheel drive.
Production of the SportWagen will end at the conclusion of the model's 2019 model year while production for the Alltrack will run through December 2019. To counter the product hole, the company plans to roll out three new SUVs in the next two years. First to come is the five-seat VW Atlas Cross Sport, which the company will unveil later this year. The ID. Crozz will follow. After that, a new, smaller crossover that will slot beneath the Tiguan will debut sometime in 2021.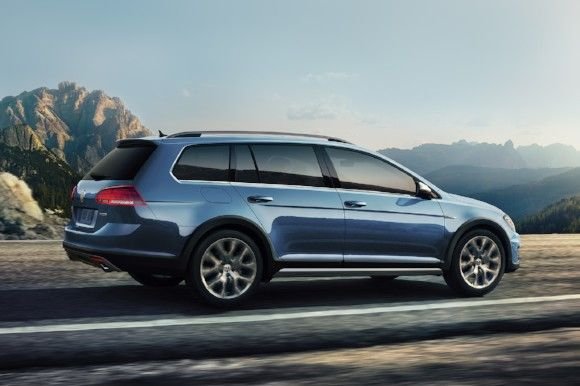 The move shouldn't surprise anyone who has been following industry trends. Through the first half of 2019, crossovers and SUVs have accounted for more than 50 of VW sales. Sales of the Golf have been declining in the U.S. As a matter of fact, VW already announced it'd stop selling the base Golf in the U.S., instead focusing on the Golf GTI and Golf R. Customers still looking for a wagon may have to look at the Subaru Outback; however, other competitors from Audi and Volvo are significantly more expensive than the VW.