The 2018 VW Atlas crossover is set to make a big impression when it begins arriving at dealers next month.
Although we already know the brand will launch the vehicle first as a V6, order guides show an unusual strategy in store for the lower-priced 2.0T variant.
In addition to coming about three months later, most versions of the 2.0T will be sold only via special order, which will impact the range of Atlas models at your local dealer.
So which versions of the Atlas will be order-only? Are there any sacrifices for opting for the V6? And what does this mean in terms of prices you're likely to see?
Here's what you need to know.
Staggered Launch
Next month, dealers are slated to begin receiving their first 2018 Atlas crossovers. The version that arrives first will come with a 3.6-liter V6 rated at 276 hp with 266 lb-ft of torque.
A 2.0-liter turbocharged 4-cylinder rated at 235 hp and 258 lb-ft will arrive a bit later. Production is set to begin by late June, with vehicles expected in showrooms sometime in August.
Despite a 41 hp disadvantage, the 2.0T offers comparable torque and a low entry price of just $31,425 with destination. But you'll have to find one first.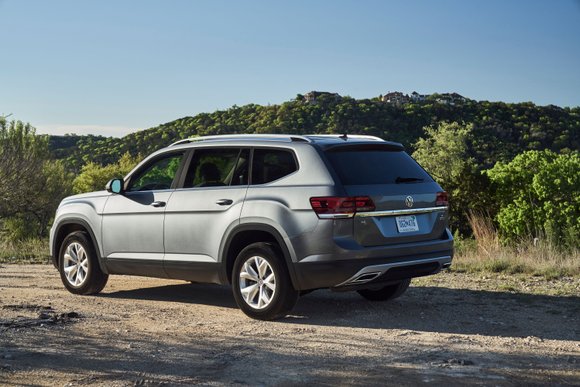 Order guides reveal VW is opting to make nearly every 2.0T trim an order-only vehicle, with the exception of the entry-level Atlas S. The term VW uses for this is a vehicle available for "sold orders only."
Limited 2.0T Availability
So apart from the base-level Atlas S, you won't be able to find the 2.0T in the SE, SE w/Technology Package or SEL anytime soon. You can still buy one, but you'll have to order it through your dealer first.
That could be unwelcome news if you've been eyeing more upscale features and aren't keen on upgrading to the thirstier V6. Stepping up from the 2.0T to the V6 costs $1,400 extra with the SE and $1,730 more with the SEL.
VW spokesperson Mark Gillies confirmed the initial strategy for CarsDirect via phone today. It's worth noting that VW dealers may be expecting the V6 to be more popular with shoppers anyway. If that ends up not being the case, things could change.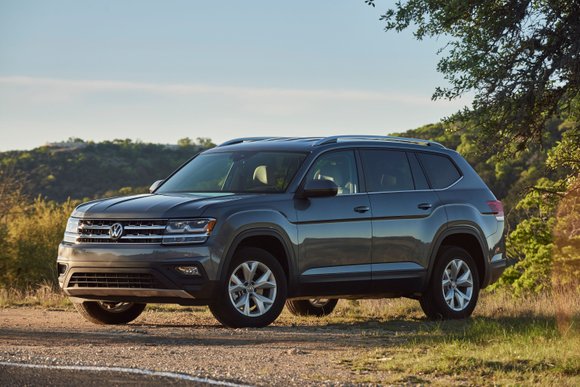 Our Take
The Atlas is long overdue if you consider the brand's lack of an answer to three-row crossovers like the Toyota Highlander and Honda Pilot.
Although it's easy to assume the V6 might end up being popular for hauling families and gear, fuel economy could be a sticking point. Official EPA figures haven't been released.
VW estimates the V6 will earn 20 mpg overall based on 18 mpg city and 25 mpg highway. All-wheel drive is expected to sacrifice 1 mpg overall. Estimates haven't been given for the 2.0T.
If the 2.0T ends up being remarkably more efficient, the V6 could end up being a tougher sell. It's too soon to know for sure, but we should know more in the months ahead.
Read our preview for the all-new 2018 Atlas »