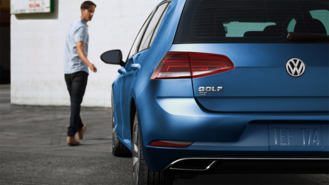 The eighth-generation Volkswagen Golf has been spotted testing on public roads as the automaker is expected to formally introduce the new compact vehicle in the near future. While we're giddy for the release of the new Golf, a report by Motor1 claims that VW's long-running hatchback may not make its way to the U.S.

The outlet cites an unnamed source that told Motor1 that the next-gen Golf, along with the wagon variant called the SportWagen won't be sold in the United States. Instead, only performance versions of the Golf, which include the GTI and the Golf R, will be available in our part of the world. Volkswagen didn't provide an official explanation on whether the information is true or why it would make such a decision.

Jalopnik managed to get in contact with a Volkswagen spokesperson that had this to say about the release of the upcoming Golf. "The Golf R and GTI are confirmed, but other Golf 8 models are still under consideration for the North American Region."

Motor1 does have its own theory on why this could be happening. The outlet provides some sales figures for the Golf, which don't bode too well for the nameplate. Last year, the two performance versions of the Golf accounted for 48% of total Golf sales. That's a big chunk of the pie, as the two models outsold the regular Golf three-to-one, claims the outlet.

If the news is true, it leaves us wondering about what the future holds for the Golf Alltrack and the e-Golf. With Volkswagen set to come out with the ID Crozz, which is a Golf-sized electric car, it's possible that VW plans to kill off the e-Golf to make room for the battery-powered compact. Things for the Golf Alltrack, though, are up in the air.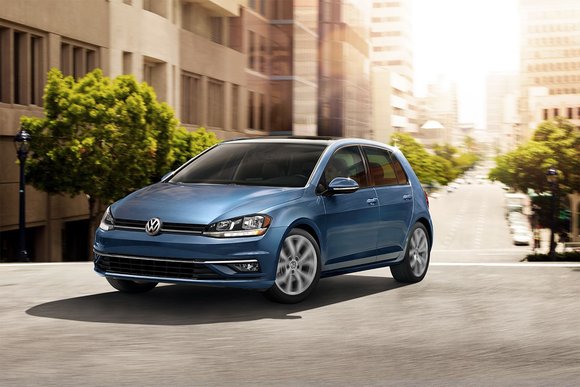 While the Golf is one of VW's oldest and most recognized vehicles, American consumers have turned to crossovers and SUVs. Automakers have been more than happy to comply, introducing high-riding vehicles of all sizes. So it's not like consumers have to resort to hatchbacks if they want something small anymore.

Last we heard, the upcoming Golf was delayed because of complications with the model's advanced technology features. The automaker was having issues with bringing its digital cockpit system to the model, so the unveiling of the new Golf has been pushed back to the beginning of 2020 instead of at the end of 2019.