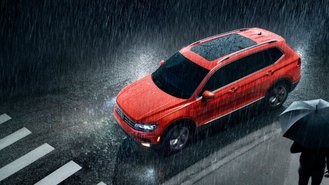 The SUV craze is still in full swing and Volkswagen is looking to capitalize on the trend with two new SUVs. Hot on the heels of the debut of the Atlas Cross Sport, VW, according to a report by The Detroit Bureau, is looking to add some small SUVs underneath the Tiguan to its lineup.
In an interview with the outlet, Volkswagen Group of America CEO Scott Keogh confirmed that the German brand will be adding new SUVs to the family. Both will be smaller than the Tiguan, with one being an entry-level model and the other being just above that. The only thing that Keogh said beyond confirming the new models was to state that there is "a massive opportunity for SUVs in the A-Segment."
A-segment vehicles are a step below subcompact options in the U.S., so think along the lines of the Fiat 500 and the Chevrolet Spark. While subcompact SUVs are available in spades, automakers haven't spread to smaller vehicles yet. And Volkswagen doesn't even have a subcompact SUV. The smallest SUV in VW's lineup is the Tiguan, which is a compact that has seating for seven. The Atlas and the Atlas Cross are both midsize SUVs. So there's plenty of room for VW to grow, especially down.
SUV sales are doing incredibly well for VW in the U.S., so it makes sense that the automaker wants to come out with more options for consumers. As the outlet points out, three years ago, the now-replaced Touareg and Tiguan accounted for 14% of the brand's sales. In 2019, the two SUVs that VW offers are racking up 52% of its sales in the U.S.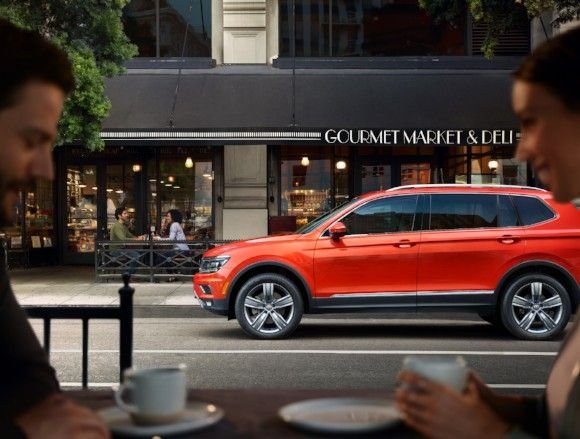 Volkswagen offers SUVs that are smaller than the Tiguan in other parts of the world. There's the T-Cross and the T-Roc. The T-Cross has similar dimensions to the Ford EcoSport, while the T-Roc is meant to compete with options like the Fiat 500X and the Jeep Renegade.
There are loads of subcompact SUVs on the market. The Hyundai Kona, Nissan Kicks, Subaru Crosstrek, Mazda CX-3, Buick Encore, and Honda HR-V are just some of the options. For consumers, a subcompact SUV would mean being able to get into one of VW's SUVs at a more affordable price. The entry-level Tiguan starts at $25,290 including destination, while the CX-3, which is one of our favorite subcompact SUVs, is priced at $21,435. The Kicks, though, is one of the more affordable options, costs $19,685.
Pictured: Volkswagen Tiguan