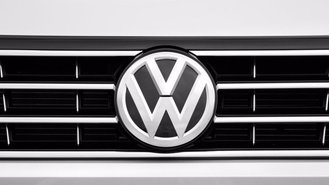 Volkswagen has reportedly taken one more step toward putting the dieselgate scandal in its rearview mirror, according to a report from Bloomberg.
This report claims that the embattled automaker has reached a deal in principal with the EPA and California Air Resources Board regarding the dirty 3-liter V6 TDI engine in various Audi, Volkswagen, and Porsche models. In the proposed deal, Volkswagen will repair some 60,000 of these vehicles by updating their software to comply with regulations, while the remaining roughly 19,000 vehicles deemed too old and complex to repair will be bought back.
This is far different than the 2-liter TDI settlement, which offers all owners the option of a repair or buyback. The smaller TDI engine also has a cash settlement offer in all cases that ranges from roughly $5,000 to $10,000, but the negotiations for customer compensation for the 3-liter engine are still underway.
While this is good news for Volkswagen, you must keep in mind that this agreement has not been approved by the courts and could change ahead of the Nov. 30 hearing. What's more, the FTC and affected owners are standing their ground in wanting the buyback option on all 3-liter-equipped models.
We'll continue monitoring this situation and bring you updates as they become available.
While you cannot buy any Audi, Porsche, or VW vehicles with this 3-liter engine, there are still some great deals on other versions of the vehicles that had this engine as an option. For example, the 2017 Audi Q5 2.0T Quattro Premium has an aggressive 36-month lease deal that runs $395 per month with $2,000 due at signing. Additionally, buyers can get up to a $750 loyalty or conquest bonus and have their first moth's payment (up to $700) paid by Audi.