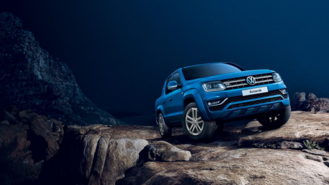 Partnerships between major automakers usually aren't exciting or out of the ordinary. But one that's been circulating around Ford and Volkswagen is because it's been rumored to involve a new pickup truck. According to Automotive News Europe, the two automakers have finally signed an initial contract in another step toward jointly developing a replacement for the mid-size Volkswagen Amarok.

Earlier this January, Ford and VW announced a partnership where they would develop commercial vehicles together and explore the electric and autonomous side of things. So we were expecting some news on a joint pickup truck for some time, but it's nice to finally get some concrete information on what's going on.

Earlier this year, both automakers claimed that the joint venture would come to fruition by 2022, which is around the time that Ford is expected to come out with the new Ranger. While Ford and Volkswagen would work together to build the truck, we're expecting both to have different driving characteristics and designs – similar to the BMW Z4 and the Toyota Supra.

Volkswagen currently sells the Amarok, a mid-size pickup truck, in other parts of the world including Europe, Mexico, South Africa, and South America. Depending on what part of the world you're in, the Amarok is offered with two diesel engines: a 2.0-liter four-cylinder and a 3.0-liter V6. A six-speed manual transmission and an eight-speed automatic are both offered. All-wheel drive via VW's 4Motion system is available. The Amarok, which features an old-school body-on-frame design, started production in 2010.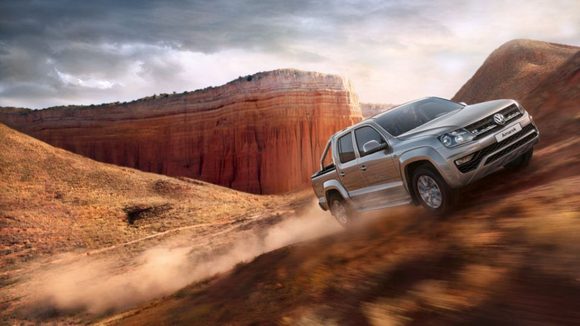 The pickup truck segment is stronger than ever in the U.S. Small, affordable, and capable mid-size pickups are more popular than ever as full-size trucks continue to move upstream with higher price tags and more features. There's some stiff competition in the mid-size segment, too. Consumers can choose between the Toyota Tacoma, Nissan Frontier, Chevrolet Colorado, GMC Canyon, and Ford Ranger.

While the Amarok is well known in other parts of the world, VW isn't the first brand to come to mind when it comes to pickups in the U.S. We don't even know if VW will sell the truck in our neck of the woods. Ford, Chevrolet, and Ram are the big three truck companies in America, and VW's Dieselgate scandal has soured the brand for a lot of consumers. And it's not like a lot of consumers will automatically know that the truck will be made under a joint venture with Ford, as both models will be distinctively different.