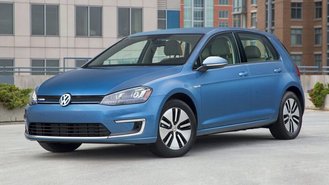 Volkswagen is working toward fixing the dieselgate scandal, which involved the company putting emission-cheat devices in its diesel cars, but it is far from out of the woods yet. However, even after getting to an eventual fix, the brand still has to completely revamp its sales plan in the U.S., which at one point was to reach 800,000 vehicles delivered per year by 2018.
Obviously, the initial plan is out the window as Volkswagen sales have been plummeting since before the scandal even broke. VW sales fell by 15 percent in January 2015, marking three consecutive years of declining sales for the brand. In total, sales fell by nearly 5 percent in 2015, and only part of that slide was due to the scandal. What really makes this decline eye-watering is the fact that this is all happening during record sales growth in the American market.
Things are so bad that, according to Automotive News, the brand will have to completely rework its sales goals for the American market. The brand made it clear that these reworked sales goals will not be released until after the dieselgate issues are behind it. This will give the brand time to take the pulse of the market and check the demand for VW vehicles following its expected mass payout to the buyers of three generations of TDI engines.
Volkswagen has remained pretty mum on the details behind its proposed fixes for its affected TDI engines, but rumor has it that a judge in San Francisco has several proposals in front of him for review. Automotive News claims that we could learn a decision on these proposals in as little as a few days.
Regardless of the fix the judge decides to go with, between the fines, repair and recall costs, and payments to affected owners, Volkswagen will be out a lot of cash—likely in the billions.
Though you will not find any 2-liter TDI models on VW lots today, there are loads of other great deals to choose from at your local dealer. For example, for those lucky enough to live in a state where the 2016 e-Golf is available, there is a great 36-mo. lease available that runs just $169 per mo. w/ $2,349 due at signing. Alternatively, buyers can get the standard 2016 Golf for $239/mo. with just $1,999 due at signing.