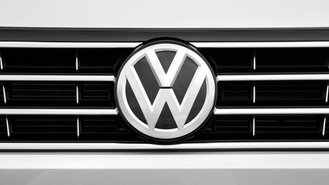 The struggles for Volkswagen continue to build up with each passing day. Today we learned that the U.S. Department of Justice has officially filed a lawsuit against the automaker, according to Automotive News.
The lawsuit is for VW's non-compliance with the Clean Air Act, which was put into place in 1963 and modified many times throughout the decades. This non-compliance, of course, stems from the automaker choosing to cheat its way into showrooms by installing a device that switches on to reduce emissions when it senses a smog test being run.
According to the lawsuit, which will be filed in Detroit and transferred to Northern California, the Department of Justice believes that VW's brass "knew what they were doing" and "intentionally violated the law." It also alleges that the German automaker "knowingly concealed facts that would have revealed" the dual emission calibrations of its 2-liter diesel engine.
One Justice Department official told Automotive News that this lawsuit could cost the automaker billions of dollars. In all likelihood, Volkswagen won't attempt to defend itself in this case, as the government only needs to prove that it cheated, and the automaker's previous admissions are enough to prove guilt. Instead, it will likely focus on negotiating down the penalties with the defense that these fines would result in "massive layoffs," according to Daniel Riesel of Sive of Paget & Riesel P.C.
While these legal issues continue to threaten Volkswagen's ability to sell cars here in the U.S., buyers will likely reap the benefits, as Volkswagen's deals and incentives should only get more aggressive to help keep buyer interest up -- especially as it loses sales volume in an "up" market.
If you're in the market for a Volkswagen, you can track deals and incentives with a monthly subscription to Pricing Insights for models like the Golf, Beetle, Passat and Touareg.