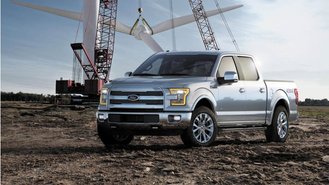 News came out yesterday touting high-end trim levels for America's most popular vehicle, the Ford F-150. But really, what do most consumers really need in a truck? The pricier trims don't perform any better than their budget-based stablemates. Moreover, though the new-for-2016 Limited trim level essentially fits the mold of a luxury SUV with a truck bed. The steep $60k price tag which accompanies it might be a little tough to digest, especially when gas prices rise once again. After all, the same price will get you a well-equipped 2016 Porsche Macan crossover.
Affordable OEM Quality Leather Seating »
Wide-Ranging Prices
Granted the most affordable versions of these growing pickup trucks are categorized as work trucks. More specifically, they feature the bare minimum in terms of creature comforts and convenience features and intended more for fleet sales and/or local utilities and construction companies.
In the case of the current 2015 Ford F-150, the disparity in price between the lowest trim level (XL) and highest trim level (Platinum) is $25,555. That's almost enough to buy another Ford F-150 XL.
| | | | |
| --- | --- | --- | --- |
| | Base Regular Cab | Base SuperCab | Base SuperCrew |
| 2015 Ford F-150 XL 4x2 | $27,225 | $31,285 | $33,740 |
| 2015 Ford F-150 XLT 4x2 | $32,515 | $35,400 | $37,750 |
| 2015 Ford F-150 Lariat 4x2 | N/A | $40,505 | $42,865 |
| 2015 Ford F-150 King Ranch 4x2 | N/A | N/A | $50,315 |
| 2015 Ford F-150 Platinum 4x2 | N/A | $N/A | $52,780 |
Indisputable Functionality
The brings us to why we're shedding light on this topic. The typical truck buyer needn't spend $50k on a truck, especially when you consider that he or she could probably get a nicely equipped 2015 BMW 528 for the same price--maybe even less with current incentives.
Cynics might be quick to point out that you can't tow or haul a trailer with the 528, but remember, today's truck buyers aren't really using their trucks like they used to. They're using them more as daily drivers, especially as gas prices continue to hover near the lower portion of the price spectrum. But we agree--you'll find comfort in knowing you have a pickup truck with the capability to haul that killer deal on a leather couch you found at Costco. You just can't safely do that in a sedan or crossover.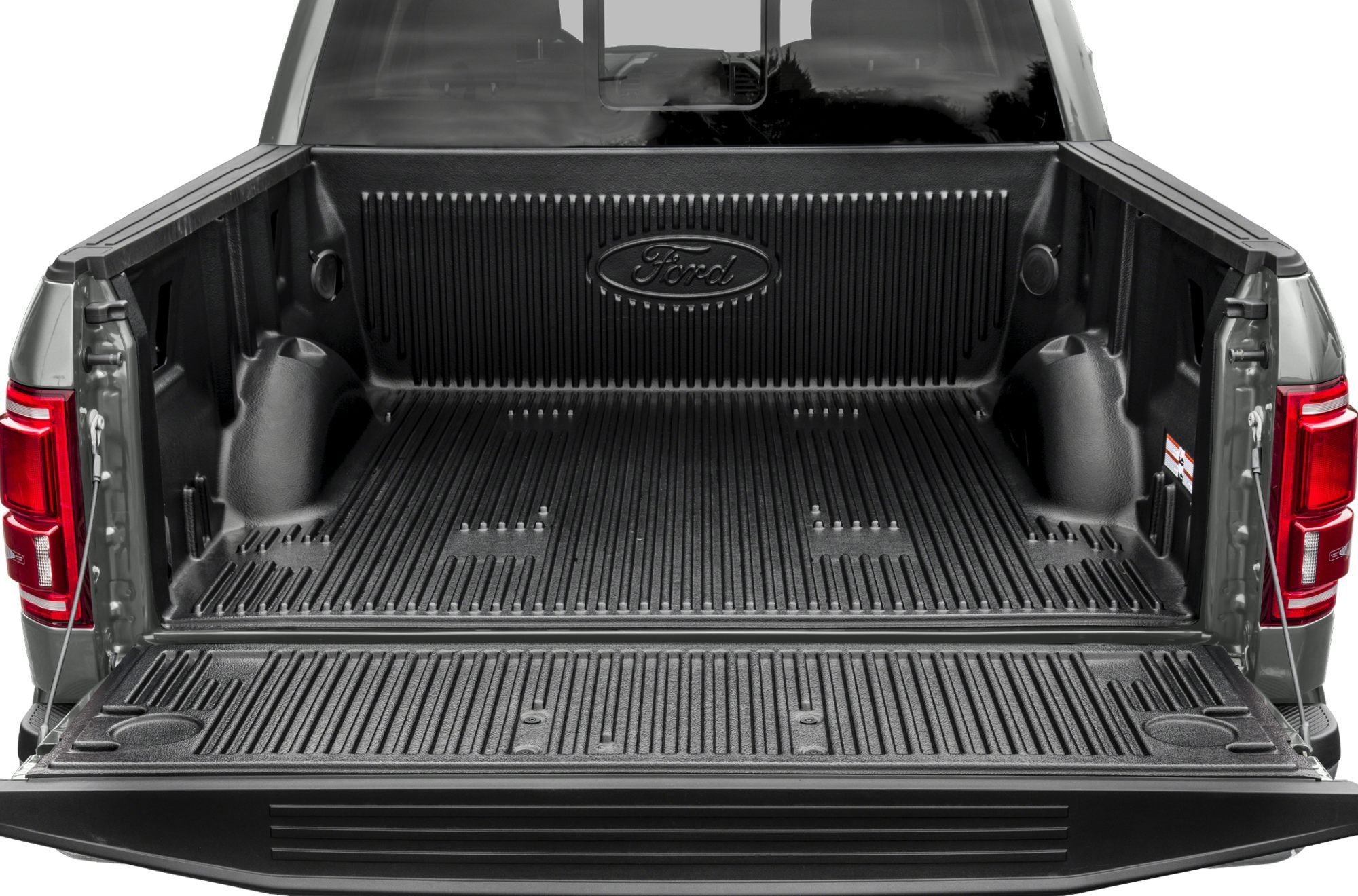 Which Bed Size?
Note that three different bed sizes for the F-150 are offered: 5.5-ft, 6.5-ft and 8-ft. For only $300 more, you can usually upgrade to the 8-ft version, which is well worth the price since you can easily haul standard sheets of 4x8-ft plywood and/or drywall. You know, for those late-night Home Depot runs.
Four Best Values
After analyzing no less than 40 trim levels and cab/bed size configurations, we came up with four different options for prospective truck buyers. Healthy incentives in the form of rebates and Ford bonus cash push the price down further, bolstering value. Here they are:
2015 Ford F-150 XL 4x2 SuperCrew | MSRP: $33,740 | Available Incentives »
The XL SuperCrew is the most affordable SuperCrew available in the F-150 lineup. The SuperCrew features more cabin space and features four traditional doors. It's like marrying a full-size sedan to a full-size truck. What you get is the SuperCrew.
2015 Ford F-150 XL 4x4 SuperCab | MSRP $34,710 | Available Incentives »
With incentives, this is the most affordable F-150 that can still seat six passengers while also offering true 4x4 capability. The upgrade from 4x2 to 4x4 usually adds $1,800 to the MSRP. If a 4x4 is a must have, then by all means select it. Ford has made the upgrade available on every trim level of the F-150.
2015 Ford F-150 XLT 4x2 SuperCab | MSRP $36,195 | Available Incentives »
Like the XL, incentives on the XLT trim are strong. Ford's outstanding 2.7L V6 EcoBoost only costs another $795 or so--well worth the price increase and befitting of a value-packed XLT trim level. Just remember, if you want leather, you'll have to step up to the Lariat trim below or opt for aftermarket leather seats via Katzkin (which are as good as OEM).
2015 Ford F-150 Lariat 4x2 SuperCab | MSRP $40,505 | Available Incentives »
If you simply have to have leather and pine for more luxury, the Lariat offers the most affordable route to get there. Sure, the King Ranch and Platinum are even more well-equipped, but the prices begin to spiral past the $50k mark. The Lariat offers the XLT's luxury trim as standard equipment while adding leather and larger 18-inch aluminum wheels.