For the first time in seven years, Volkswagen's luxury arm won't be advertising in this year's Super Bowl, which will pit the New England Patriots against the Seattle Seahawks on Sunday, February 1st, 2015. That leaves only a handful of car companies that will advertise on the biggest television stage known to man. Toyota, Nissan, Mercedes-Benz, Lexus, Kia and BMW will all run ads, kinda' like last year. Chevrolet, Jaguar and Hyundai will also join Audi on the bench.
See Pricing and Deals on 2015 Audi Q5 Crossover »
But Why?
Audi won't say for sure, but the heavy costs are surely to figure in, with the average cost skyrocketing to $4.2 million per 30 seconds. Although they deliver a heavy dose of brand awareness, they don't necessarily work. A study performed in 2014 stated that 80% of Super Bowl ads don't help sales.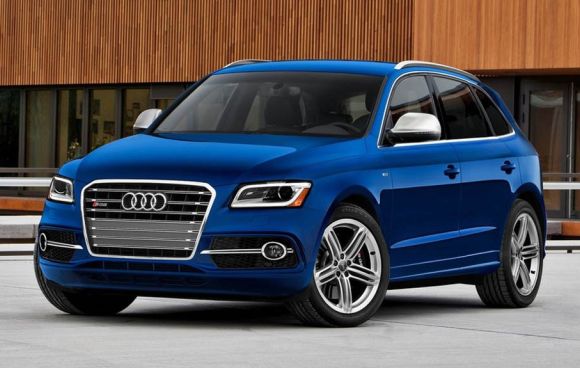 We can argue the point either way, but you can see the article here if the coffers of your curiosity need to be filled. Our guess beyond the cost--VW has loads of dough--is that they're just taking a different approach to boosting sales and brand equity. Audi managed to boost sales by 15% last year, selling a respectable 158,061 vehicles in the U.S. alone. The top seller was the 2015 Audi Q5, 2015 Audi A4 and 2015 Audi A3.
Do you agree with Audi's decision? Leave your response in the comments section below.