Toyota is arguably the godfather of hybrids, coming out with the Toyota Prius before other automakers were even thinking about electrified powertrains. Now, the tables have turned, as Toyota continues to push hybrids, while others have moved toward fully electric vehicles. Apparently, it's because the brand doesn't believe that there's a market for it.

In a report, Autoguide spoke with Jack Hollis, General Manager of Toyota Motor North America, who provided some more insight into why Toyota, which is one of the largest automakers in the world, still doesn't have a fully battery-powered machine. "If our dealers, and we just met with our national dealer council two weeks ago, if our dealers felt like there was a signification demand (for EVs) we would have already had fully electric and electric vehicles already on the road today," stated Hollis.

It's not like Toyota hasn't tried selling an EV before, as the brand introduced the electric RAV4 EV back in 1997. The first iteration had an electric motor that was good for 67 horsepower and had a range of 95 miles. Unfortunately, first-gen models were priced at roughly $42,000, which wasn't exactly cheap – and still isn't.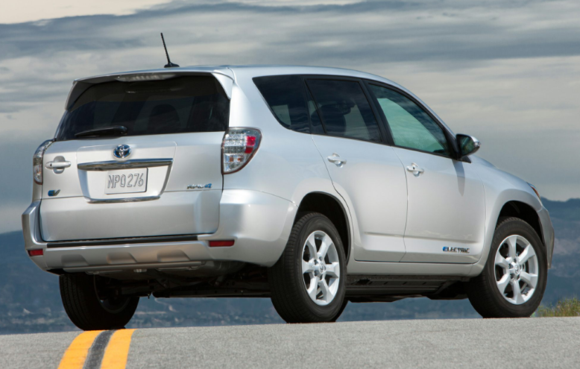 A second model rolled out in 2012, with more power (154 hp) and slightly more range (100 miles). Toyota learned an important lesson with the RAV4 EV – the market wasn't ready for it. And the Japanese brand still doesn't think the demand is there for EVs yet.

Another thing that is turning Toyota away from EVs is the U.S. government's role in subsidizing electric-car sales. As Hollis puts it, it's difficult for Toyota to spend a large amount of money developing electric cars if there's an "artificial demand element."

Instead of electrics, Toyota offers a bunch of hybrids and the hydrogen fuel-cell powered Mirai. The Mirai, which is a zero-emissions vehicle, has a range of 312 miles and can be refueled, if you can find a hydrogen station, in approximately five minutes. The Chevrolet Bolt on the other hand, has an electric range of 238 miles, and, depending on what kind of charger you're hooked up to, can take anywhere between 60 hours and 1.32 hours to fill up. Unfortunately, the Mirai starts at $59,285, while the Bolt costs $37,495.

Toyota, though, understands the market, and knows that one day, if demand is there, it will have to sell an electric car. But, for the moment, choosing to diversify by offering plug-in hybrids, regular hybrids, and fuel-cell powered vehicles is a smarter move for the brand until demand actually dictates the need to make a switch.