BMW Z4
The 2022 BMW Z4 continues with minor revisions to option packages. Due to supply chain issues, wireless charging isn't available this year. The current Z4 luxury roadster hit the market in 2019. The car was jointly developed with Toyota, which offers the Supra coupe.
2019 - 2023 BMW Z4
2009 - 2016 BMW Z4
The Z4 is available as either the sDrive30i, or the sDrive35i. Power for the sDrive30i comes from a 255-hp 3.0-liter inline six-cylinder engine. The sDrive35i is powered by a twin-turbo, 300-hp 3.0-liter inline six-cylinder engine. Both models come standard with a six-speed manual transmission. An optional six-speed automatic transmission is offered on the sDrive30i, while... Read more »
2003 - 2008 BMW Z4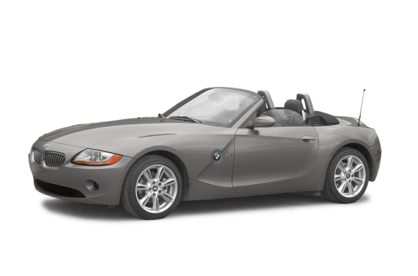 The BMW Z4, which replaced the Z3, has shaken if not rocked the sports car world, mostly with its dramatic styling. But a potential buyer can use his or her eyes, make his or her decision and move on to the objective qualities. Because sports car buyers are enthusiasts, those would be engine, transmission, ride,... Read more »
Need a Car Loan?
We can help you get financing, no matter your credit situation.
It's FREE, fast and simple!
Get Started
Find more information on BMW vehicles