Since replacing the legendary CJ line of SUVs, the Jeep Wrangler has become an icon among off-roaders in the U.S. Its high ground clearance, standard four-wheel drive, and body-on-frame construction all help it out when the terrain gets tricky. In 2016, the Wrangler carries on with tons of off-road capabilities, but its on-road abilities have also come a long way.
Pricing and Equipment
The Jeep Wrangler has becomes more feature-packed in recent years, but it still starts out with the relatively stripped-down Sport version. This base model checks in at $23,195, and its standard features include:
A removable fabric top
Fog lights
Sixteen-inch steel wheels
Ambient lighting
An eight-speaker audio system
While the base model lacks some of the creature comforts that many buyers are looking for, there are plenty of other versions of the Wrangler, like the range-topping $32,395 Rubicon model.
Performance Pros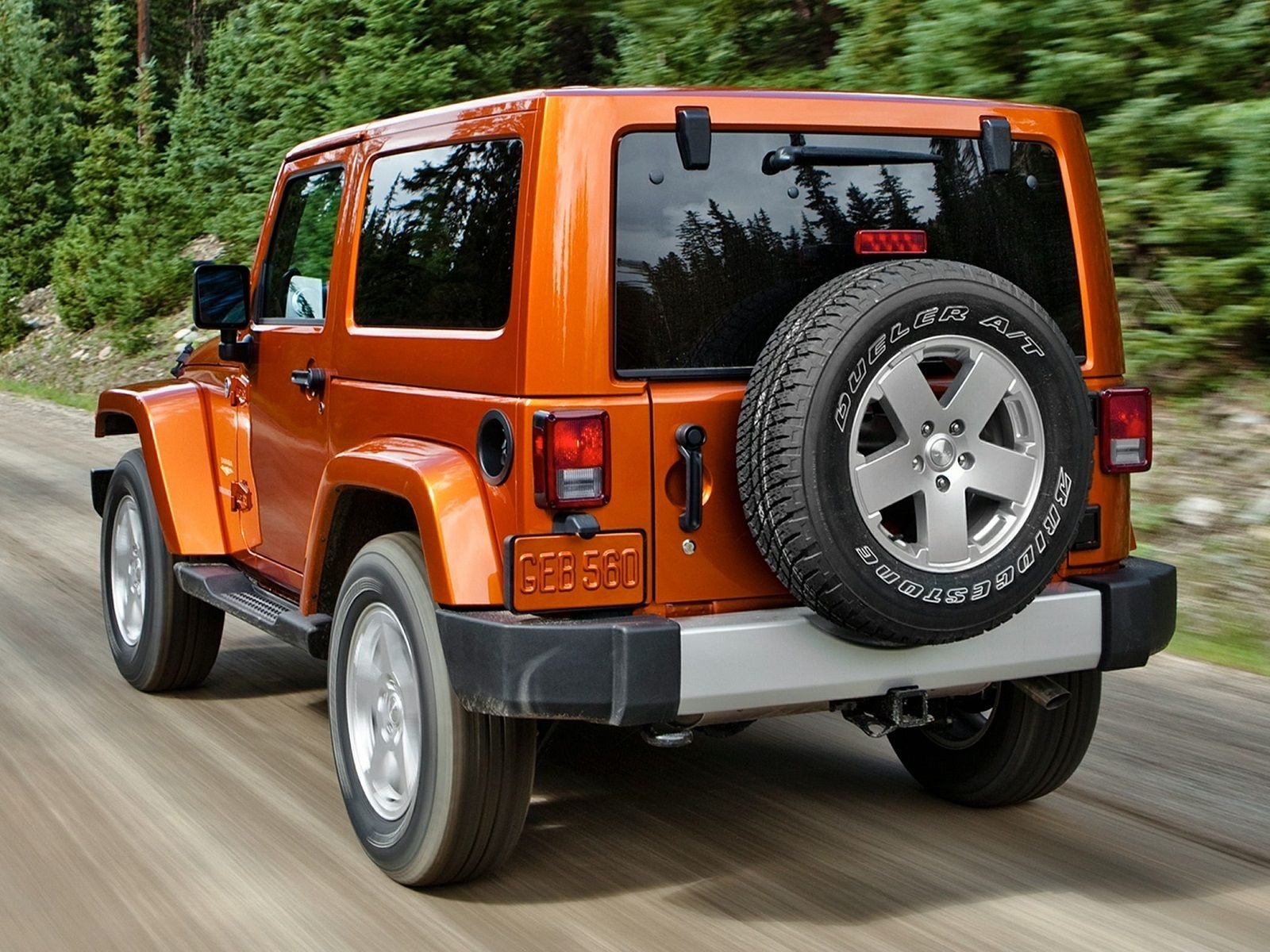 The 2016 Jeep Wrangler is better than it's ever been as an on-road vehicle, but it is still tuned for off-roading. What's more, its 3.6-liter V-6 delivers plenty of pop at 285 horsepower and 260 pound-feet of torque.
Slick-shifting Mercedes-Benz-sourced automatic transmission
Standard four-wheel drive makes it an off-road icon.
Great water-fording capabilities
Performance Cons
While it performs better than ever on the pavement, it is still a Wrangler, which means there are some compromises.
A sub-8-second 0-60 mph time.
Not what we would call a "comfortable" ride.
Steering feels a little loose.
Interior Pros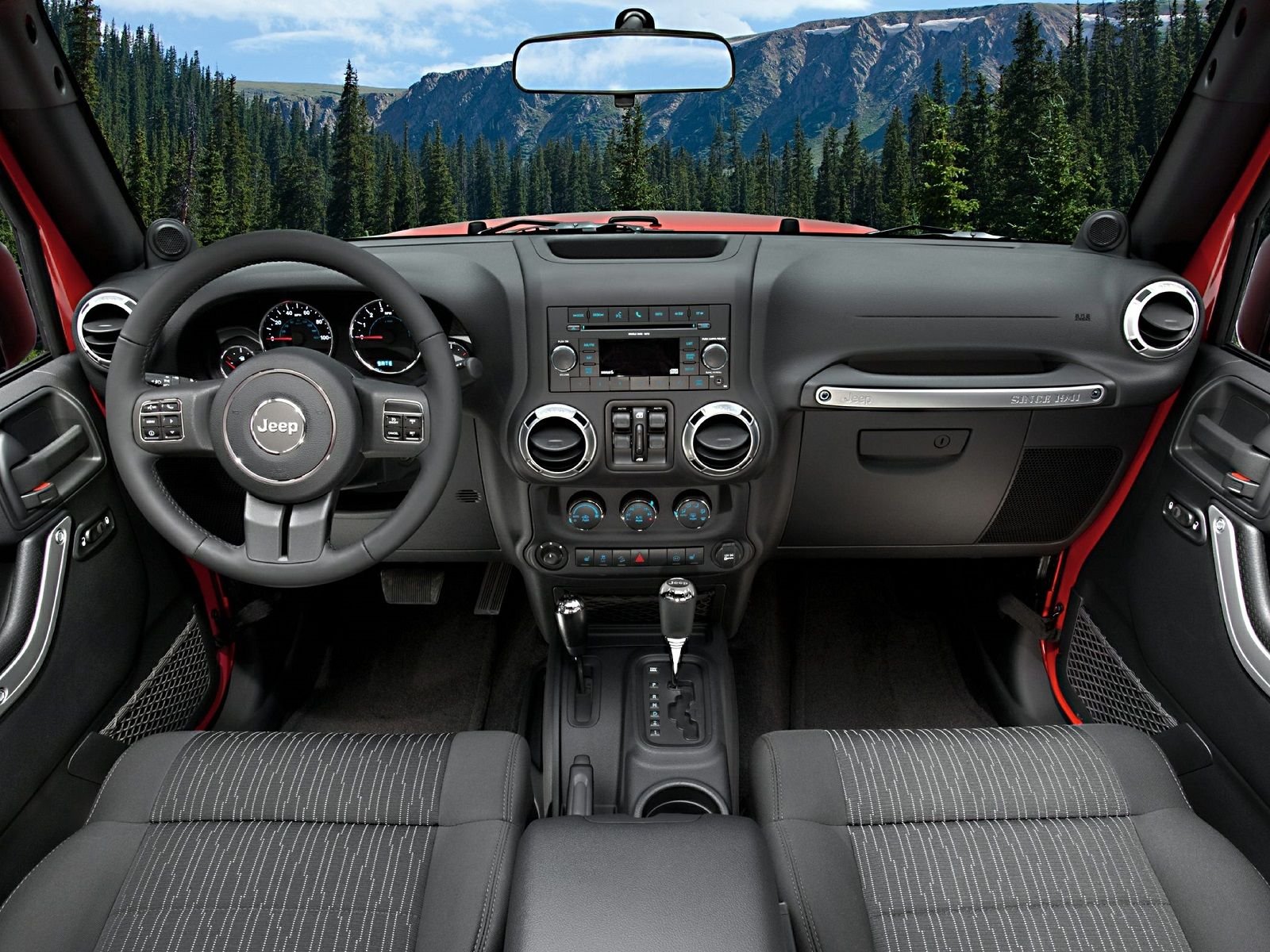 We think the 2016 Wrangler is a great combination of classic styling and modern amenities.
Soft-touch materials give it a higher-end feel.
The upright dashboard harks back to Wranglers of yesteryear.
Plenty of features as you move up through trim levels.
Interior Cons
The lack of standard features may be a deterrent for some buyers who are looking for more than just an all-terrain monster. Additionally, some traditionalists may find the cabin too soft for a Wrangler.
No standard air conditioning.
The cabin is not the quietest place to spend time.
The Most Pleasant Surprise
The real-world performance of the Wrangler is a great surprise. The 3.6-liter V6 delivers outstanding straight-line acceleration -- merging on the highway is a breeze. Anyone who's driven an older Wrangler can attest to just how sluggish they were.
The Least Pleasant Surprise
We find it incredible that an SUV aimed at buyers who do serious off-road driving can reach well over $30,000. At this price, it is doubtful Wrangler owners will want to expose it to anything more than wet grass or maybe a little sand here and there.
The Bottom Line
The Wrangler is one of the few SUVs on the market that still lives up to the off-road prowess on which it built its reputation. So many of its competitors from years past are no longer available or have become softened-up crossovers.