YOUR VEHICLE
Hyundai Ioniq Electric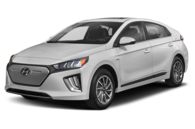 Consider getting price quotes on competitive cars to negotiate better.
2021 Hyundai Kona Electric
Get FREE Price Quote
2022 Chevrolet Bolt EV

Get FREE Price Quote
2022 Nissan LEAF
Get FREE Price Quote
Learn More About The Hyundai Ioniq Electric
What you must know before purchasing your Ioniq Electric. Use this pricing analysis to negotiate the best price with the dealer.
Highlights:
2021 Hyundai Ioniq Electric available
Lease: From $179 per month
Rebate: Plug-in rebates available
Finance: From 0.0% + $1,000 cash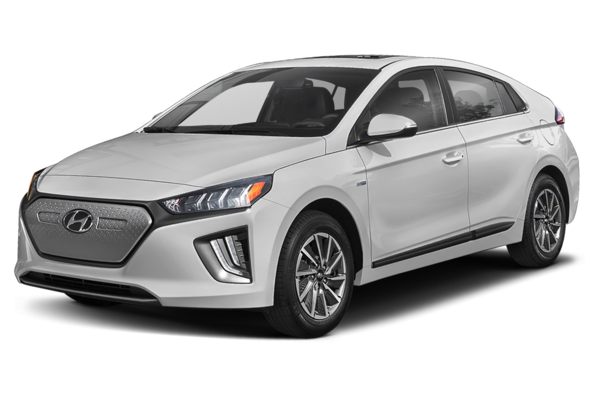 2021 Hyundai Ioniq Electric Available
The 2021 Ioniq EVs are available. While the latest version is a carryover from the previous year, Hyundai plans to launch Ioniq as a standalone brand in the near future.
This page is updated monthly with the most recent incentives, so be sure to check back for the latest information. The current offers are in place through November 1, 2021.
Hyundai Ioniq Electric Lease Deals
Lease from $179/mo.
You can lease a 2021 Hyundai Ioniq Electric for $179 per month for 36 months with $1,799 due at signing. Your effective monthly cost of ownership is $229 and this is a fantastic deal for an electric vehicle.
Most Hyundai leases supply a 10,000-mile per year drive allowance. At the end of the lease term, you'll pay a disposition fee.
Hyundai Ioniq Electric Rebate Deals
Plug-in rebates available
There are no special rebates available this month. However, there are government-backed incentives available. For example, California residents will find $2,000 in Clean Vehicle Rebate cash as well as a $1,500 Clean Fuel Reward. Other states may have their own incentives. Notably, all buyers may also qualify for a $7,500 federal tax credit. All told, these incentives are spectacular!
Hyundai does supply multiple special incentives worth noting. To begin, the company's College Grad Program offers $400 toward the purchase or lease of a new vehicle. Also, a Military Program and First Responders Program supply $500 in cash each toward the purchase or lease of a new Hyundai. Finally, there is a Mobility Program that offers $1,000 for the purchase of adaptive equipment in your Hyundai. See your dealer about each of these special offers and determine your eligibility.
Hyundai Ioniq Electric Finance Deals
Rates from 0.0% APR
Zero-percent financing is available and that's a good thing. Here, you can finance your vehicle for 0.0% APR for 60 months or 1.9% APR for 72 months.
Hyundai sweetens its offer by supplying $1,000 in finance bonus cash, funds you'll use to help reduce your out-of-pocket costs.
Ask your dealer about applying the special rebates, if eligible.
Current Finance Deals
Interested in financing your new car? If so, make sure your dealer includes these incentives.
Financing Incentives
Rebate
Amount
Promotional APR Offer


Promotional APR programs available for qualified buyers. Please check with your CarsDirect Trusted Dealer for complete details.

Finance Bonus Cash


HMF Low APR Bonus Cash




(Expires 11/1/21)

Finance Bonus Cash available for qualified customers based on available credit when financing through manufacturer's captive finance company. Please check with your CarsDirect Trusted Dealer for complete details.%NotesManuf% %Eligibility% This incentive may be used in conjunction with HMF Low APR rates

$1,000
Current Lease Deals
Leasing Incentives
Rebate
Amount
Promotional Lease Offer


Promotional lease offer available for qualified buyers on approved credit. Please check with your CarsDirect Trusted Dealer for complete details.%NotesManuf% %Eligibility% Consumer rebate may NOT be combined with HMF Special Lease Programs. This HMF Special Lease program may be combined with Lease Cash.

Lease Bonus Cash


Lease Cash




(Expires 11/1/21)

Bonus cash available for qualified customers leasing a vehicle through the manufacturer's captive finance company on approved credit. Please check with your CarsDirect Trusted Dealer for complete details.%NotesManuf% %Eligibility% This Cash is compatible with HMF Special Lease Rates

$11,750
Introduction
What's New
With the electric car floodgates all but officially open, every automaker is vying for a slice of the zero-emissions pie - and get a head start on the next chapter of automotive history. Hyundai is no exception: their Ioniq Electric hatchback is out to prove that affordable, everyday EV transportation is already a viable choice for consumers hesitant to ditch the gas station for good.
For 2021, the Ioniq Electric sees few equipment changes outside of standard wireless Apple CarPlay and Android Auto. On the color palette, Amazon Gray replaces Summit Gray. As before, the EV is only sold in California and the following CARB emissions states: New Jersey, Connecticut, Vermont, Washington, Maine, New York, Massachusetts, Rhode Island, Maryland, Oregon, Pennsylvania, Delaware, and New Mexico.
Choosing Your Hyundai Ioniq Electric
While the Ioniq is available as a hybrid, plug-in hybrid, or all-electric, we're focusing this article on the electrified model. The Ioniq Hybrid and Ioniq Plug-In Hybrid will be covered separately.
Only two trims are available on the Ioniq EV: the base SE and the fancier Limited. Prices begin at $34,250 for an SE and rise to $39,820 for a Limited. The Ioniq Electric is eligible for up to a $7,500 federal tax credit, plus state incentives like the $2,000 California Clean Vehicle Rebate and $1,500 Clean Fuel Reward.
Engine Choices
The electrified Ioniq features a single electric motor putting out 100 kilowatts, or 134 horsepower and 218 lb-ft of torque. It gets its juice from a 38 kWh lithium-ion battery and sends its power to the front wheels. As is typical of electric vehicles, a single-speed transmission is the only gearbox.
The EPA rates the Ioniq at 145 MPGe city, 121 MPGe highway, and 133 MPGe combined; these are among some of the highest EPA ratings of any electric. However, its total range is only about 170 miles - 100 miles less than a similarly-priced Chevrolet Bolt. Even the Niro EV - a similarly-priced electric from sister-brand Kia - can manage 239 miles on a charge.
To improve the charging experience, Hyundai makes DC fast-charging capability standard; it allows the Ioniq to regain 80 percent of the battery charge in 54 minutes. With more common 240-volt charging, it takes about six hours to regain a full charge.
Passenger and Cargo Capacity
The four-door Ioniq hatchback comfortably holds five people and provides them with 94 cubic feet of passenger stretch-out volume. Cargo space is a plentiful 23 cubic feet with the rear seats in place; Hyundai is mum on what cargo space measures out to with the seats folded.
Safety Features
The Ioniq gets standard automatic emergency braking, lane-keep assist, lane-follow assist, driver attention warning, high-beam assist, and adaptive cruise control. The only optional feature is blind-spot monitoring, which comes standard on the Limited.
The government and IIHS haven't rated the Ioniq Electric for crashworthiness. That said, the IIHS did manage to test the hybrid variant and were impressed, calling it a Top Safety Pick.
Connectivity
The standard infotainment system is an 8.0-inch touchscreen with wireless Apple CarPlay and Android Auto. It also gets HD Radio - another first for 2021 - and Bluetooth. Limited models ditch this system in favor of a 10.25-inch touchscreen with SiriusXM radio and navigation but no wireless smartphone connectivity - this software requires plugging into one of the two USB ports in order to use CarPlay.
Ioniq Electric SE - From $34,250
Standard equipment on the base SE includes cloth upholstery, manually adjustable front seats, a sunroof, single-zone automatic climate control, and a leather-wrapped steering wheel.
In the dash, there's a seven-inch digital gauge cluster as well as a 4.2-inch display that shows trip and vehicle information. The exterior features 16-inch wheels, door handle welcome lights, and power mirrors that fold manually.
There are no option packages on the SE.
Ioniq Electric Limited - From $39,820
Moving into the Limited brings a slew of upgrades, among them leather upholstery, heated front seats, eight-speaker Harmon-Kardon audio, a ten-way power driver's seat, and chrome door handles. Again, there are no options.
Compare Ioniq Electric Trims Side-By-Side
CarsDirect Tip
We'd probably stick with the SE, as it presents significant cost savings over the Limited. Use the money saved to invest in a 240V wall charger so you can enjoy six-hour charging times. If you think 120V charging will be fine, think again - Hyundai estimates a full 35 hours for a full recharge when plugged into a standard wall outlet.
How Does CarsDirect Work?
We are not just another car-buying site.
Our FREE service is simple:

Choose the Car You Want
See the CarsDirect Price to Use in Your Negotiation at the Dealership
Get Matched with a Trusted Dealer Near You
Drive away HAPPY in your new car!