YOUR VEHICLE
Hyundai Ioniq Electric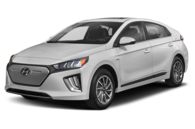 Consider getting price quotes on competitive cars to negotiate better.
2021 Chevrolet Malibu
Get FREE Price Quote
2021 Honda Clarity Plug-In Hybrid
Get FREE Price Quote
2021 Hyundai Sonata
Get FREE Price Quote
Learn More About The Hyundai Ioniq Electric
What you must know before purchasing your Ioniq Electric. Use this pricing analysis to negotiate the best price with the dealer.
Highlights:
2021 Ioniq Electric sold in select states
Lease: From $189 per month
Rebate: Loyalty and Conquest cash
Finance: From 0.0% + $1,000 cash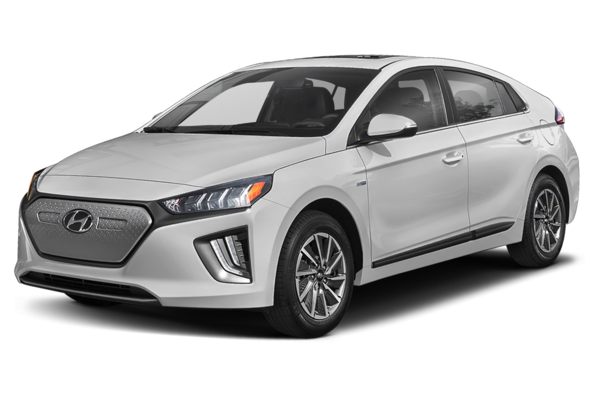 The 2021 Ioniq Electric is available:
The 2021 Ioniq EVs is available. While the latest version is a carryover from the previous year, Hyundai plans to launch Ioniq as a standalone brand in the near future.
The current offers are good through June 1, 2021. A Memorial Day update is a strong possibility, so please check back.
A strong lease offer to consider:
You can lease a 2021 Hyundai Ioniq Electric for $189 per month for 36 months with $1,999 due at signing. Your effective monthly cost of ownership is $245 and this is an excellent deal for an electric vehicle.
Most Hyundai leases supply a 10,000-mile per year drive allowance. At the end of the lease term, you'll pay a disposition fee.
Rebates and other cash deals:
There are no special rebates available this month. However, there are government-backed incentives available. For example, California residents will find $2,000 in Clean Vehicle Rebate cash as well as a $1,500 Clean Fuel Reward. Other states may have their own incentives. Notably, all buyers may also qualify for a $7,500 federal tax credit. All told, these incentives are spectacular!
Hyundai does supply multiple special incentives worth noting. To begin, the company's College Grad Program offers $400 toward the purchase or lease of a new vehicle. Also, a Military Program and First Responders Program supplies $500 in cash each toward the purchase or lease of a new Hyundai. Finally, there is a Mobility Program that offers $1,000 for the purchase of adaptive equipment in your Hyundai. See your dealer about each of these special offers and to determine your eligibility.
Finance from 0.0-percent APR:
Zero-percent financing is available and that's a good thing. Here, you can finance your vehicle for 0.0-percent APR for 60 months or 1.9-percent APR for 72 months. Hyundai sweetens its offer by supplying $1,000 in finance bonus cash, funds you'll use to help reduce your out-of-pocket costs.
Ask your dealer about applying the special rebates, if eligible.
Current Finance Deals
Interested in financing your new car? If so, make sure your dealer includes these incentives.
Financing Incentives
Rebate
Amount
Promotional APR Offer


Promotional APR programs available for qualified buyers. Please check with your CarsDirect Trusted Dealer for complete details.

Finance Bonus Cash


HMF Low APR Bonus Cash




(Expires 6/1/21)

Finance Bonus Cash available for qualified customers based on available credit when financing through manufacturer's captive finance company. Please check with your CarsDirect Trusted Dealer for complete details.%NotesManuf% %Eligibility% This incentive may be used in conjunction with HMF Low APR rates

$2,000
Current Lease Deals
Leasing Incentives
Rebate
Amount
Promotional Lease Offer


Promotional lease offer available for qualified buyers on approved credit. Please check with your CarsDirect Trusted Dealer for complete details.%NotesManuf% %Eligibility% Consumer rebate may NOT be combined with HMF Special Lease Programs This HMF Special Lease program may be combined with Lease Cash

Lease Bonus Cash


Lease Cash




(Expires 6/1/21)

Bonus cash available for qualified customers leasing a vehicle through the manufacturer's captive finance company on approved credit. Please check with your CarsDirect Trusted Dealer for complete details.%NotesManuf% %Eligibility% This Cash is compatible with HMF Special Lease Rates

$11,750
2021 Hyundai Ioniq Electric: Preview, Pricing, Release Date
Model Preview
For 2020, Hyundai gave the Ioniq Electric refreshed exterior and interior designs, more power, a larger battery pack, a more powerful charger, a larger infotainment screen, and more safety features. With all of the changes, we expect the 2021 Ioniq Electric to be a carryover model.
Last year, Hyundai introduced a refreshed Ioniq Electric. The electric hatchback received a new grille with a honeycomb design, updated headlights, and new fog lights. At the back, the EV obtained new taillights. It's not a major redesign, but the changes help the electric car look fresh. We expect the same exterior design to carry into the 2021 model year.
On the inside, the 2020 Ioniq Electric received a larger 8-inch touchscreen. The way the screen sits in front and on top of the dashboard is different, as well, as it was integrated into the dash before. The rest of the center console has been redesigned to account for the change, which sees buttons and dials get reorganized. Other changes include a new instrument cluster and redesigned vents. Since a refresh came last year, the 2021 Ioniq Electric should look similar to the current model.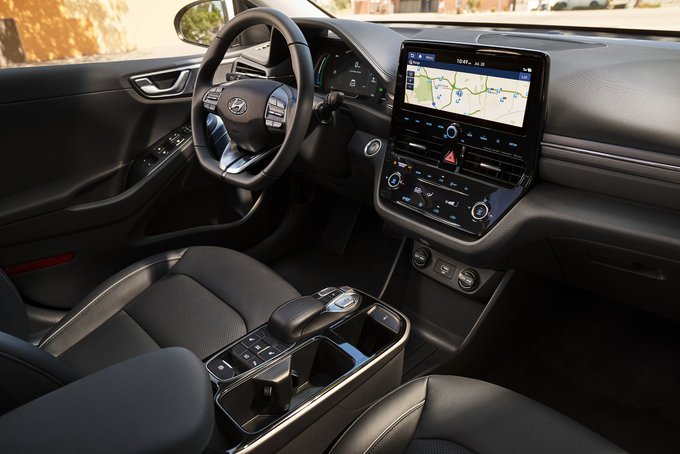 Power for the Ioniq Electric went up for the 2020 model year, though it's possible that the 2021 model could arrive with more power and improved range. The current Ioniq Electric comes with a 38.3-kWh battery pack and a 100-kW electric motor. Power is rated at 134 horsepower and 218 pound-feet of torque. Front-wheel drive and a single-speed automatic transmission are standard. The current Ioniq Electric has an all-electric range of 170 miles and is rated at 133 MPGe combined.
When it comes to safety features, Hyundai bolstered the Ioniq Electric's list with more standard equipment for 2020. The 2021 model year should arrive with a similar list of content. Automatic emergency braking, pedestrian detection, forward collision warning, driver attention warning, lane keeping assist, adaptive cruise control, and automatic high beams are standard. Limited trims add rear cross-traffic alert, blind spot monitoring, and Hyundai's Highway Drive Assist feature as standard.
Pricing & Release Date
Hyundai has not made any information available on when the 2021 Ioniq Electric will come out. We expect the all-electric hatchback to arrive fall 2020.
Pricing hasn't been announced yet, but we expect the 2021 Ioniq Electric to have a similar price range as the current model. So, pricing should range from $34,000 to $39,570 including destination. The current Ioniq Electric is eligible for a $2,000 CVRP rebate. Federal tax credits for the 2021 model year have not been listed yet, but the 2019 model was eligible for the full $7,500 amount.
The Ioniq Electric will compete with the Chevrolet Bolt EV, Hyundai Kona Electric, and Kia Niro EV.
Learn more about the current Hyundai Ioniq Electric on sale now »
Pictured: 2020 Hyundai Ioniq Electric
Buying With CarsDirect
We have partnered with trusted dealers in your area to give you a great price on the new Hyundai Ioniq Electric.
This is how it works:
We connect you to the Internet Department at a Trusted Dealership.
Use the CarsDirect Target Price as a tool in your negotiation.
The dealer will help you with financing or leasing, as well as trade-in options.
Insider Information
We have information you must know before you buy the Ioniq Electric.
We want to send it to you, along with other pricing insights.
Your Email
Submit
I agree to receive emails from CarsDirect. I understand that I can unsubscribe at any time.
We will not spam you, and will never sell your email. Privacy Policy.
Thank you. You are now subscribed to our Pricing Insider updates.
How Does CarsDirect Work?
We are not just another car-buying site.
Our FREE service is simple:

Choose the Car You Want
See the CarsDirect Price to Use in Your Negotiation at the Dealership
Get Matched with a Trusted Dealer Near You
Drive away HAPPY in your new car!