YOUR VEHICLE
Mercedes-Benz GLC-Class
Consider getting price quotes on competitive cars to negotiate better.
2020 BMW X3

Get FREE Price Quote
2021 Mercedes-Benz GLE-Class
Get FREE Price Quote
2020 Lincoln Corsair

Get FREE Price Quote
Learn More About The Mercedes-Benz GLC-Class
What you must know before purchasing your GLC-Class. Use this pricing analysis to negotiate the best price with the dealer.
Highlights:
2020 GLC-Class is here
Rebates: Up to $2,000 off (GLC43)
Lease: $499/mo.
Finance: 2.99% for 72 mo.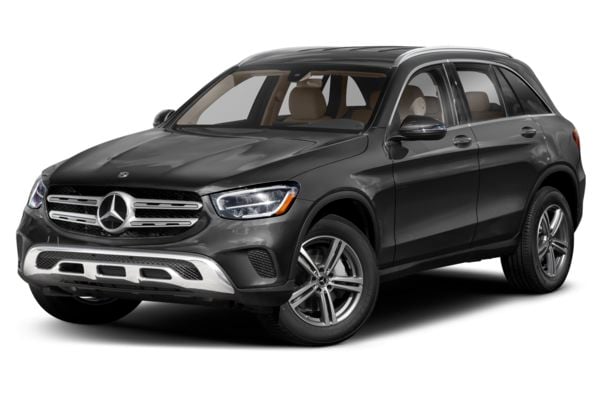 2020 GLC-Class is in stock:
The GLC-Class is a hot seller, but you should be able to find or order one to fit your needs. Be prepared for higher prices due to its demand.
The carryover 2020 GLC-Class is in showrooms now, and all but its APR offer remain unchanged. If you want the sportier GLC Coupe, keep in mind that most promotional offers aren't available on it.
These offers on the GLC-Class are available nationwide and expire on August 31, 2020. We expect no new offers for Labor Day.
Unadvertised discounts continue:
Many automakers offer big discounts up front, but Mercedes takes a different approach by giving dealerships unadvertised incentives to use as they please.
The 2020 GLC-Class' base unadvertised dealer cash incentive remains at $500. Buyers looking for a little extra power can opt for the AMG GLC43 or AMG GLC43 Coupe, which push the unadvertised dealer incentive to $2,000 and $1,500, respectively.
The dealer can either pass these incentives on to the buyer or keep them for itself to increase margins. Because of this uncertainty, we suggest shopping around for the best deal.
Lease from $499/mo.:
The 2020 GLC-Class' 36-month lease on the GLC300 Premium runs $499 per month with $4,393 due at signing. With an effective monthly cost of $621, this isn't a good value relative to its MSRP.
Buyers who prefer the GLC-Class Coupe can get the 2020 GLC300 4MATIC Coupe on a 36-month lease for $619 per month with $4,913 due at signing. With a $755 effective monthly cost, this is a terrible value relative to its MSRP.
APR offer extended:
The 2020 GLC-Class continues with 2.99% APR, but Mercedes doubled the term to up to 72 months
There is also a $1,000 loyalty bonus for existing Mercedes-Benz owners who finance through Mercedes Benz Financial.
Current Finance Deals
No financing deals are available at this time for the Mercedes-Benz GLC-Class.
Current Lease Deals
Leasing Incentives
Rebate
Amount
Promotional Lease Offer


Promotional lease offer available for qualified buyers on approved credit. Please check with your CarsDirect Trusted Dealer for complete details.%NotesManuf% %Eligibility% Residents residing in qualifying regions of the United States listed in the BUSINESS CENTER BOUNDARIES section.
Introduction
What's New
The 2020 Mercedes-Benz GLC-Class gets a refresh for the model year. The compact crossover's exterior design gets a slight tweak thanks to new front and rear fascias, reshaped headlights and taillights, as well as a new double-slatted front grille.
On the inside, the GLC gets a dramatic makeover with more tech featuring the brand's Mercedes-Benz User Experience (MBUX) infotainment system, a 10.25-inch display, and a 12.3-inch display in the instrument cluster.
In addition to the new design, the GLC gets a boost in performance. It gets a 255-horsepower, 2.0-liter turbocharged four-cylinder engine that's paired with a nine-speed automatic transmission. The AMG GLC 43 and its 3.0-liter twin-turbo V6 also gets a bump in power.
Mercedes has also made changes to the GLC 350e plug-in hybrid, fitting it with a larger battery pack, a new nine-speed automatic transmission, and a more powerful electric motor.
Thanks to the changes, the new GLC retains its position as the benchmark at the top of the class.
Choosing Your Mercedes-Benz GLC-Class
The GLC-Class is available in five trims: GLC 300, GLC 350e, AMG GLC 43, AMG GLC 63, and AMG GLC 63 S. Prices start at $43,495 including destination for the base GLC 300 and go up to $85,095 for the AMG GLC 63 S.
The AMG GLC 63 S is only available in coupe form. The GLC 300, AMG GLC 43, and AMG GLC 63 are also available in the sportier coupe body style for $2,750 to $5,500 over their standard counterparts, depending on the trim.
Engine Choices
There are four available powertrain options for the Mercedes GLC. There is the base turbo four-cylinder, the plug-in hybrid, a twin-turbo V6, and two versions of a twin-turbo V8.
| | | | | |
| --- | --- | --- | --- | --- |
| Engine Type | Trim Level | Horsepower | Torque | Fuel Economy (Combined) |
| 2.0L Turbo 4-Cylinder | GLC 300 | 255 hp | 273 lb-ft | 24 mpg |
| 2.0L Turbo 4-Cylinder Plug-In Hybrid | GLC 350e | 315 hp | 413 lb-ft | Not Yet Rated |
| 3.0L Twin-Turbo V6 | AMD GLC 43 | 385 hp | 384 lb-ft | 21 mpg |
| 4.0L Twin-Turbo V8 | AMG GLC 63 | 469 hp | 479 lb-ft | 18 mpg |
| 4.0L Twin-Turbo V8 | AMG GLC 63 S | 503 hp | 516 lb-ft | 18 mpg |
All GLC models come with a nine-speed automatic transmission. Rear-wheel drive is standard for the base GLC 300, but all-wheel drive is available for $2,000. AWD is standard on every other trim, including the coupe version of the GLC 300.
Mercedes hasn't released U.S. specifications for the GLC 350e yet, but the improvements the automaker made should make it more appealing. The hybrid now comes with a 13.5-kWh battery pack that should increase range, but the EPA hasn't released official figures yet.
With more power than before, the AMG GLC 43 model should have wider appeal to those that don't find the base model to have enough power, but the AMG GLC 63 and 63 S to have too much power.
Passenger and Cargo Capacity
The five-seat GLC has below average cargo capacity for the segment. Behind the rear seat, the crossover has 19.4 cubic feet of cargo space, or 56.5 with it folded down. These figures are less than the BMW X3, Jaguar F-Pace, and INFINITI QX50.
The standard AMG models only feature 17.6 cubic feet behind the rear seat, while the AMG GLC 63 only gets 40.6 cubic feet with it folded down. The coupe models feature 17.6 and 49.4 cubic feet, respectively, and that further drops to 36.1 cubic feet behind the rear seat in the AMG GLC 63 and 63 S coupe.
Safety Features
Standard safety features on the Mercedes GLC include automatic emergency braking, forward collision warning, blind-spot monitoring, and a driver attention monitor.
To further boost safety, there are two packages available across the lineup. The Driver Assistance Package ($1,700) adds adaptive cruise control, lane keeping assist, rear cross-traffic alert, speed limit assist, and more. The Parking Assistance Package ($1,290) includes rear cross-traffic alert, automated park assist, rear cross-traffic alert, and a hands-free tailgate.
A head-up display is a $1,100 standalone option.
Connectivity
Every GLC model comes with a 10.25-inch touchscreen display, MBUX infotainment, Apple CarPlay, Android Auto, Bluetooth, HD radio, and dual USB ports. Satellite radio is added at the AMG GLC 43 level, while the same goes for navigation on the AMG GLC 63. The GLC 300 coupe gets satellite radio.
On lower models, the Multimedia Package ($1,250) bundles the navigation system, live traffic information, and speed limit assist. A wireless charging pad is a $200 option.
The GLC 300 comes with 18-inch wheels, dual-zone climate control, heated front seats, power-front seats, a power liftgate, and synthetic leather upholstery. Leather is an extra $1,620, while Nappa leather is $3,800.
Ventilated front seats are an additional $450, and if you want heated rear seats it's an extra $580. A heated steering wheel is reasonably priced at $250. Three-zone climate control costs $760, while a panorama roof is $1,500.
GLC 350e - Pricing Not Yet Announced
We're still waiting on several details from Mercedes on the GLC 350e, including the price. Last year's model starting at $51,645 as a reference. IT does get MBUX, LED headlights and taillights, and all of the safety features the other trims get.
The AMG GLC 43 gets a more powerful V6 engine as standard, 20-inch wheels, a Nappa leather steering wheel, brushed aluminum pedals, 64-color ambient lighting, remote keyless entry, microsuede seat inserts, and a universal garage door opener.
The AMG Performance Seat Package adds sporty, racing-inspired seats for $2,500.
Power for the AMG GLC 63 comes from a twin-turbo V8 engine. Other high-performance parts include an exhaust system, braking system, and adaptive air suspension. The inside gets a Burmester audio system.
The coupe-only AMG GLC 63 S adds the more powerful version of the twin-turbo V8, dynamic cornering assist, and a RACE mode feature for days at the track. The inside gets Nappa leather trim and silver seat belts.
Compare GLC-Class Trims Side-By-Side
CarsDirect Tip
The 2020 Mercedes GLC 300 should be enough for the majority of drivers. The fact that Mercedes lets you tack on a lot of the same high-end features that are found on the more expensive trims means you can go crazy with the options and get into something that feels almost as luxurious as the higher-priced models, as long as you have the budget for it.
How Does CarsDirect Work?
We are not just another car-buying site.
Our FREE service is simple:

Choose the Car You Want
See the CarsDirect Price to Use in Your Negotiation at the Dealership
Get Matched with a Trusted Dealer Near You
Drive away HAPPY in your new car!