2023 Mercedes-Benz GLC-Class
- Exclusive Ashburn New Car Discounts
Change Vehicle

YOUR VEHICLE
Mercedes-Benz GLC-Class
Consider getting price quotes on competitive cars to negotiate better.
2023 Jaguar I-PACE
Get FREE Price Quote
2023 Lexus GX

Get FREE Price Quote
2023 Genesis GV60
Get FREE Price Quote
Learn More About The Mercedes-Benz GLC-Class
What you must know before purchasing your GLC-Class. Use this pricing analysis to negotiate the best price with the dealer.
Highlights:
2023 GLC-Class available
Lease: From $609 per month (2022)
Rebates: No cash rebates
Finance: Payment deferral (2022)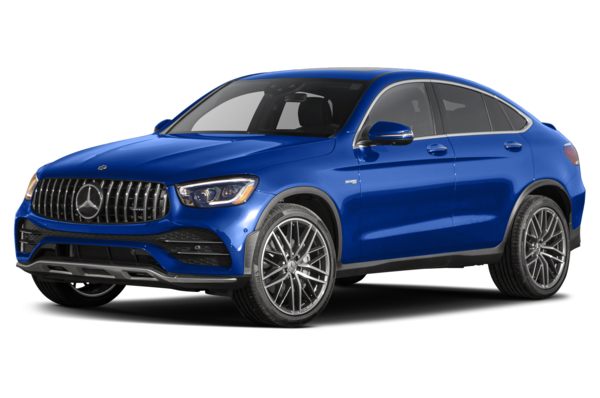 2023 GLC-Class is here
The 2022 GLC-Class is still available and gets updated promotional lease terms and retains its payment deferral. Dealerships are experiencing inventory shortages, so you may have difficulty finding the perfect GLC-Class.
The 2023 GLC-Class, which has been redesigned based on the C-Class Sedan, is also available but has no promotional offers.
These offers on the GLC-Class are available nationwide and expire on January 31, 2023. This page is updated monthly with the latest incentives, so check back for the latest information.
Mercedes-Benz GLC-Class Lease Deals
Lease from $609 per month
The 2022 GLC-Class has a carryover lease offer this month on the GLC 300. This 36-month lease offer runs $609 per month with $4,753 due at signing ($50 increase) and is based on a 10,000-mile annual driving allowance.
With an effective monthly cost of $741, this isn't a good deal relative to the SUV's MSRP.
The 2023 GLC-Class has no promotional lease offer.
Mercedes-Benz GLC-Class Rebate Deals
No cash offers
The 2022 and 2023 GLC-Class has no cash offers this month.
We expect the cash offers to come later this year when inventory starts to pick up.
Mercedes-Benz GLC-Class Finance Deals
No financing offers
Mercedes has cut all low APR offers on every model, including the GLC-Class. There's no indication of when it may return.
You may be able to finance at non-promotional rates, so check with your nearest dealer for options. Plus, all 2022 GLC models qualify for a 60-day first-payment deferral when financed through Mercedes. The 2023 model has no payment deferral.
Current Finance Deals
No financing deals are available at this time for the 2023 Mercedes-Benz GLC-Class.
Current Lease Deals
No lease deals are available at this time for the 2023 Mercedes-Benz GLC-Class.
Overview
The 2016 Mercedes-Benz GLC 300 is an all-new small crossover utility vehicle. In addition to being redesigned for 2016, it has been renamed, having formerly been called the GLK.
The GLC is now more closely related to the C-Class sedan, built on that chassis, with a similar interior.
Indeed, the GLC feels like a wagon version of the C-Class sedan. It's agile and responsive like a compact car, but with the high driving position. Its class includes the BMW X3 and Audi Q5.
This latest GLC has the stance of an SUV, but it's 5 inches longer and 2 inches taller than the previous version, with 2.2 inches more legroom in the rear, and more cargo space. In spite of being larger than before, it is 176 pounds lighter, breaking the under-two-ton barrier.
The 2016 GLC comes in two models, the rear-wheel-drive GLC 300 and all-wheel-drive GLC 300 4MATIC, each powered by a 2.0-liter turbocharged engine with direct injection, making 241 horsepower and 273 pound-feet of torque. The torque comes at a very low 1300 rpm, giving it early oomph like a diesel engine.
The engine is mated to a 9-speed automatic transmission, and with standard Dynamic Select there are five driving modes: Eco, Comfort, Sport, Sport+, and Individual, controlling the traction, steering, and suspension. The Eco mode is tuned to allow the car to coast farther, in the chase for fuel mileage. The Sport+ mode lowers the chassis on the springs nearly an inch.
Model Lineup
The GLC300 ($39,875) and the GLC300 4MATIC ($41,875) offer many options, including five different wheel designs. We like the sound of 19-inch Himalaya Grey wheels with the Night Package. There's an Off-Road Appearance Package that we'll pass on. We want the real Off-Road Package with mechanical upgrades, only available in Europe. All models come with a long list of active and passive safety features.
Options include heated rear seats, a heated steering wheel,  head-up display, parking assist, Burmester concert-hall sound, and a scent stolen from the S-Class: a fragrancing system.
Exterior
The GLC is soft and somewhat rounded, not boxy like its predecessor the GLK, and the front end is striking, by comparison. The Mercedes-Benz design direction is to homogenize its vehicles, not a bad thing if you get a touch of sedan styling with your SUV.
Interior
The cabin design is stunning, essentially the same as the sedan. It's flowing, flamboyant, and graceful, with inlaid metallic bezels and soft-touch materials. The dash is strongly horizontal, with a wide center stack and a cluster of round vents, and with the standard 7-inch infotainment screen on top, doing Bluetooth and Frontbass. Navigation is an option.
We noticed a fair amount of wind noise.
Driving Impressions
We haven't driven a GLC300 yet, but we did drive the European GLC250, same chassis, transmission and suspension, with a smaller engine making 30 less horsepower, which is still responsive and very smooth. We expect strong performance from the new turbo four, especially in the low/mid rpm ranges.
Handling is agile and responsive. The steering tracks well, is comfortably weighted, and centers nicely out of tight corners.
The 9-speed automatic shifts unobtrusively, although the timing varies a lot between Comfort and Sport modes, and if you forget to reset when you come out of Sport and into Comfort, it gets confused and lurches.
The 4MATIC all-wheel drive is split 45/55 front/rear distribution of power, during normal driving. It continuously and smoothly varies the torque split using a multi-disc clutch and planetary differential. Stability and traction are further enhanced as the brakes are applied at individual wheels.
We drove models with the optional air suspension. We have our doubts if it's worth it, over the standard adjustable four-link front suspension with springs and upper wishbones, and a five-link rear axle, with its dynamic settings and a 60-millisecond reaction time to road changes. The air suspension controls body lean so well that there's no suggestion that you might be pushing things with tire grip.
Final Word
The all-new Mercedes-Benz GLC offers smooth styling, agile handling, a stunning cabin, and a beefy 2.0-liter turbo motor with 9-speed automatic transmission, for less than $40,000 with rear-wheel drive.
How Does CarsDirect Work?
We are not just another car-buying site.
Our FREE service is simple:

Choose the Car You Want
See the CarsDirect Price to Use in Your Negotiation at the Dealership
Get Matched with a Trusted Dealer Near You
Drive away HAPPY in your new car!