Today's fuel prices are still far below their historic highs, but the idea of not just saving fuel but being more environmentally conscious remains a driving force among car shoppers. Automaker, recognizing this, have responded with a new generation of vehicles that capitalize on electrification to complement, or in some cases, entirely replace the gas engine.
Today's green cars take three distinct approaches. Hybrids remains the most common and familiar, blending gas engines, electric motors, and battery packs into a package that doesn't require any special behavior from the driver. At the opposite end, there are electric vehicles, which feature immense battery packs (relative to a hybrid) that let drivers cover their commute without producing any emissions.
Formerly limited to less than 100 miles, today's EVs are more than doubling that and for the same kind of money. And in the middle, plug-in hybrids provide the best of both worlds, accommodating owners with electric range for short commutes and a gas engine for lengthier journeys.
We've chosen one from each of these classes for our top picks of 2018.
Best Hybrid: Hyundai Ioniq Hybrid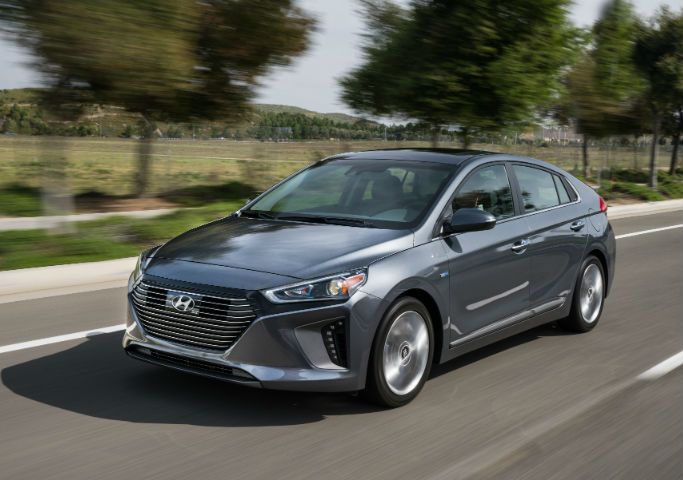 Why it's a top pick: More efficient than the Toyota Prius and far less offensive to look at, the Hyundai Ioniq Hybrid is an under-the-radar take on efficiency, rewarding normal driving with excellent fuel economy. We dig its more conventional looks, comfortable, well-equipped cabin, and overall charming character. Prices are reasonable, too, with base examples starting in the low $20,000 range.
Worth knowing: The Ioniq Hybrid is the first of a range of vehicles that will include a plug-in hybrid and an all-electric variant.
Honorable Mentions: Toyota Prius, Honda Accord Hybrid
Best Plug-In Hybrid: Chevrolet Volt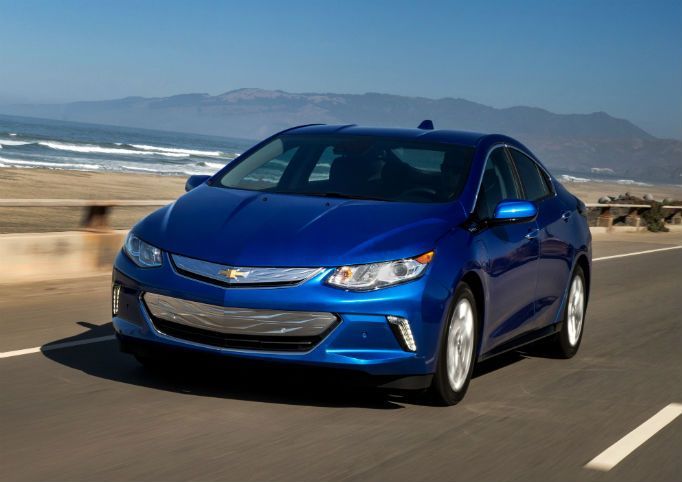 Why it's a top pick: The car that helped kick off the plug-in-hybrid movement, the Volt is now in its second generation and offers just over 50 miles of range on a single charge. It's still eligible for a federal income-tax credit, and offers a driving experience that's easy to adjust to. Despite its charms, the Volt is a slow seller in a crossover-obsessed market, and typically enjoys healthy incentives.
Worth knowing: Stories abound of Volt drivers going months between trips to the gas station – this is the car to get if you want to cut your gasoline habit but aren't ready to take the plunge into an all-electric vehicle.
Honorable Mention: Toyota Prius Prime, Ford Fusion Energi
Best Electric Car: Chevrolet Bolt EV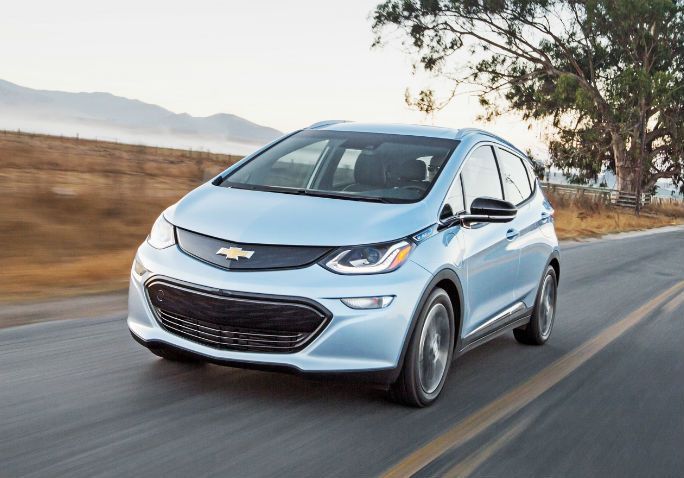 Why it's a top pick: A sub-$40,000 price tag will get you the first all-electric vehicle from a mainstream automaker that virtually eliminates range anxiety. Capable of covering over 238 miles on a single charge – there are plenty of reports of drivers covering 255 miles in the right conditions – the 2018 Chevrolet Bolt EV is a game changer that will likely be looked back on as the pathfinder for a range of affordable EVs.
Worth knowing: Covering 238 miles on a charge requires a big battery, which takes time to charge. If you're considering a Bolt EV, be sure to budget for the installation of a 240-volt charger in your garage.
Honorable Mentions: Nissan LEAF, Tesla Model S