Luxury automakers may be following in the footsteps of their mainstream counterparts with a push towards crossovers, but the traditional car remains a popular purchase for well-heeled consumers. But to capitalize on continued investments in cars over crossovers, automakers are stretching these low-riding platforms into different forms.
Our top luxury pics follow a similar trend of giving customers choice (provided they're willing to go to just one brand's dealerships). Each of these vehicles is available as a two-door coupe or convertible, a four-door sedan, or in one vehicle's case, a five-door wagon. Combined with plentiful powertrain options, our picks for the best luxury cars of 2018 might only include three vehicles lines, but there's a lot more too choose from here.
Best Compact Luxury Car: Mercedes-Benz C-Class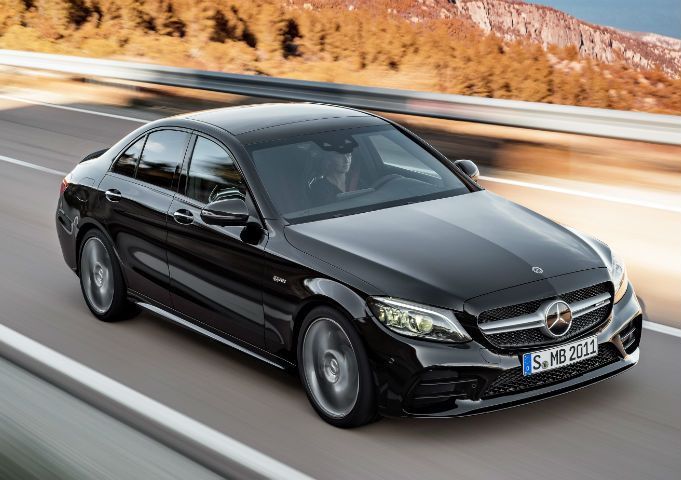 Why it's a top pick: It's not an exaggeration to call the compact C-Class a miniaturized version of Mercedes-Benz's flagship S-Class sedan, boasting the segment's best cabin. The materials are lovely, the technology advanced, and there's enough space for four adults. Gas, plug-in hybrid, and high-performance variants, not to mention coupe and convertible bodies to complement the sedan lineup, make the C-Class an impressive all around luxury product.
Worth knowing: A refreshed model is coming for 2019, taking even more cues from the S-Class while emphasizing its cutting-edge active safety systems.
Honorable Mentions: Audi A4, Alfa Romeo Giulia
Best Mid-Size Luxury Car: Mercedes-Benz E-Class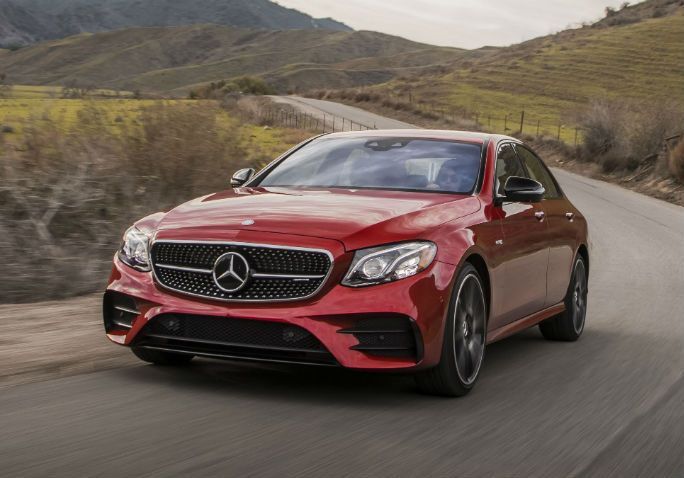 Why it's a top pick: Competition from Audi in the form of a new A6 and A7 is on the way, but until they arrive next year the Mercedes-Benz E-Class remains our top pick. Like the C-Class, it's available in sedan, coupe, and convertible body styles (not to mention a wagon), with powertrains ranging from frugal to furious and among the most advanced active safety and driver assistance technologies on the market. That's not a joke – the E-Class can maintain a distance to the vehicle in front of you, brake when they do, and keep you positioned in your lane. But properly equipped, it will also change lanes automagically. The E-Class isn't autonomous, but it's darn close.
Worth knowing: Look to the E-Class for the best example of Mercedes' interior dominance. It's unquestionably the class of the field, with fine materials, fascinating design choices, and a wealth of upholstery, color, and trim options for maximum personalization.
Honorable Mention: BMW 5-Series, Porsche Panamera
Best Large Luxury Car: Mercedes-Benz S-Class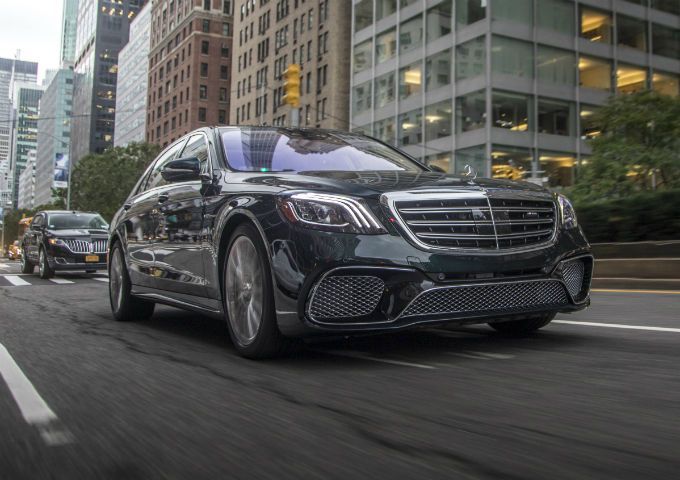 Why it's a top pick: The standard for luxury on the affordable side of the Bentley and Rolls-Royce, the Mercedes-Benz S-Class is among the most competent all-around vehicles in the business. Like the C- and E-Class, it's available in a range of body styles and powertrains, but it's the available Mercedes-Maybach line, featuring stretched bodies and heavily revised interiors, that allows the S-Class stand out.
Worth knowing: The Mercedes-Maybach line is to luxury what Mercedes' legendary AMG range is to performance. Only available on S-Class models, the Maybach setup elevates the passenger experience to a level that rivals the masterpieces from Bentley and Rolls-Royce.
Honorable Mentions: Bentley Flying Spur, BMW 7-Series