Pickup trucks are hot sellers in the United States. From work trucks to off-roaders to leather-clad luxury imitators, pickups run the gamut from utilitarian to fashion accessory. The best trucks for 2020 offer a full range of tech, better fuel efficiency and towing, and arguably the most innovative features we've seen to date.
Here are some of our favorite options for the current model year.
For the latest deals, see our ranking of the best truck leases as well as the best overall truck deals involving rebates and 0% financing.
Most Versatile Truck: Ford F-150
Why it's a top pick: The Ford F-150 falls in the "if it ain't broke, don't fix it" category, and it remains our favorite all-around pickup truck. With strong powertrains and endless customization options, the F-150 has something to offer for nearly every buyer.
Worth knowing: Nearly all the available powertrains are excellent, but the 2.7-liter twin-turbocharged V6 is especially good. It offers enough utility to threaten V8s while managing an EPA-estimated 22 miles per gallon combined.
Honorable mentions: RAM 1500, Chevrolet Silverado 1500
Best Truck For Towing: Ford F-Series Super Duty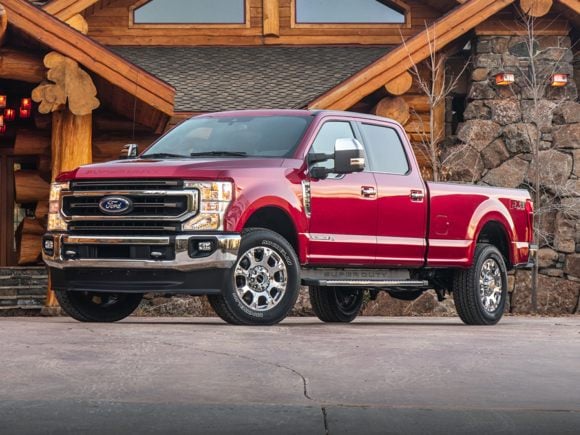 Why it's a top pick: Ford's Super Duty F-250, F-350, and F-450 feature a new 7.3-liter V8 engine and an upgraded 6.7-liter Power Stroke V8 turbodiesel. It keeps its best-in-class towing crown while offering helpful technology and a new off-road package.
Worth knowing: The turbodiesel is the champ with a 37,000-pound towing capacity, but it's pricey. The new 7.3-liter V8 is a reasonable upgrade for only about $2,000 more than the base 6.2-liter V8.
Honorable mentions: RAM 3500, Chevrolet Silverado 3500 HD
Best Truck For Fuel Efficiency: Chevrolet Silverado Diesel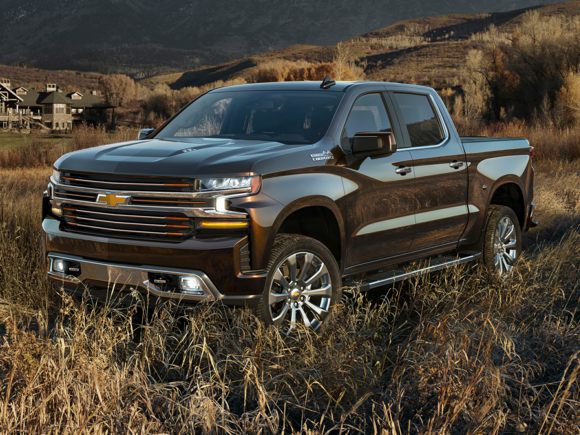 Why it's a top pick: Most Chevy Silverado 1500 buyers opt for the 5.3-liter V8, but the new 3.0-liter Duramax turbodiesel returns up to 27 mpg combined. That's good by any standards and class-leading for a pickup. The Silverado's modern infotainment and trailering cameras help keep it relevant.
Worth knowing: The Silverado has the largest bed in the class, plus customizability to rival the F-150. Getting the best safety features requires selecting the upper trims, however.
Honorable mentions: RAM 1500 Diesel, GMC Sierra 1500 Diesel