When the loads get heavy and the roads get rough, only a pickup will do. Trucks are slowly adapting to modernity with better safety tech and more efficient power trains, but capability is still the name of the game. For the toughest jobs, these are our picks for the best trucks to buy in 2021.
Best Overall Truck: Ford F-150
Why it's a top pick: Still a bestseller after all these years, the F-150 continues to innovate. 2021 brings a hybrid powertrain to the lineup, which makes it the most efficient truck in its class. The basic formula hasn't changed, however, and the F-150 remains a supremely reliable workhorse.
Worth knowing: The F-150 lineup is wide and varied, covering six trims and endless configurations. We'd stick to the XLT for the best value, and the hybrid is worth the upgrade.
Honorable mentions: RAM 1500, Honda Ridgeline
Best Towing: RAM 3500
Why it's a top pick: For sheer brawn, not much on the road can match the Ram 3500. Thanks to 1,075 lb-ft of torque, Ram's largest truck can tow more than 37,000 pounds — as long as you have a commercial license to match it. Add dual rear wheels, and maximum payload rises to an impressive 7,680 pounds.
Worth knowing: Most buyers won't need to max out towing capacity, and the base 6.4-liter V-8 is plenty capable. We'd spend the savings on the optional air suspension, which helps spread the load and even out the ride.
Honorable mentions: Ford F-Series Super Duty, Chevrolet Silverado 3500
Best Fuel Economy: Chevrolet Silverado 1500 Diesel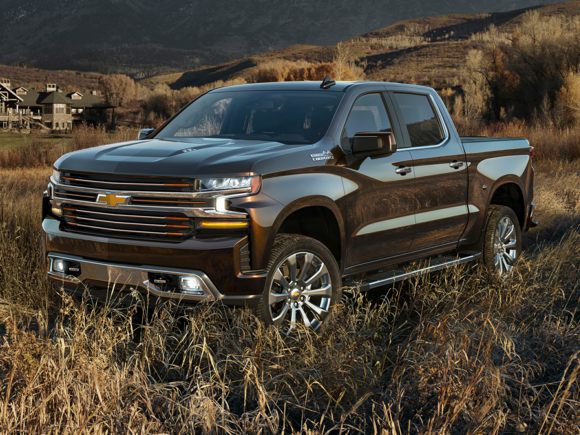 Why it's a top pick: For 2021, Chevy dropped the price of the Silverado 1500 turbodiesel by $1,500. You can add those savings to the ones you'll rack up at the gas pump, because the EPA estimates that the Silverado will do up to 27 mpg combined. That would be decent for a sedan or crossover, let alone a pickup.
Worth knowing: The Silverado has the largest bed in its class, and the diesel can tow up to 9,500 pounds. Safety isn't a strong suit, however, with mixed ratings from the IIHS and NHTSA.
Honorable mentions: RAM 1500, Ford F-150 Diesel