The half-ton pickup continues to reign supreme in the North American market, but the past several years have seen a resurgence for smaller trucks. Combined with the half-ton's climb north in terms of price and luxury, the modern pickup truck segment is a very different place than it was just a decade ago.
Smaller trucks are popular again, with General Motors, Ford, and Honda going up against Toyota. Meanwhile, it's not unusual to find half-ton trucks that cost north of $50,000. And niche trucks? They're still around too, giving buyers special abilities they can't find anywhere else on the market.
These are our choices for the top trucks of 2018.
Best Mid-Size Pickup: Honda Ridgeline
Why it's a top pick: The most versatile bed on the market, a dual-opening tailgate that can operate conventionally or swing outwards, an in-bed cooler, and an efficient powertrain help the Ridgeline stand out, but its reasonable starting price and easy driving demeanor elevate above its more conventional rivals. We like that the Ridgeline doesn't drive like a traditional pickup truck – it lacks bad manners over potholes, while its ride height more closely resembles a family friendly crossover than your typical truck.
Worth knowing: Unlike most pickup trucks, the Ridgeline is based on a front-wheel-drive platform that's borrowed from the Pilot minivan. All-wheel drive represents the bulk of Ridgelines sold, but its a front-driver as standard.
Honorable Mentions: Chevrolet Colorado, Toyota Tacoma
Best Full-Size Pickup: Ford F-150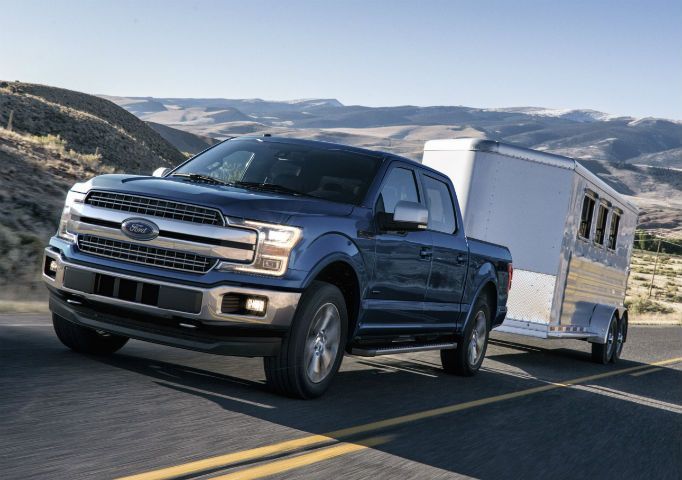 Why it's a top pick: Freshly redesigned, the Ford F-150 is America's best-selling truck for a reason. Updates to the aluminum-intensive truck include a new, slick-shifting 10-speed automatic that's available on most trims and powertrains, along with smarter technology and an ever-growing roster of luxury trims. There's an F-150 for every shopper, with prices starting in the $20,000 range and extending well into the $60,000s for a fully loaded example – impressively, those higher end trims not only add more content, but feature increasingly opulent materials. The usual range of cab and bed sizes is also available.
Worth knowing: Ford will offer a diesel engine in the F-150 for the first time later this year, giving the company a rival to Ram's efficient EcoDiesel setup.
Honorable Mention: RAM 1500, Chevrolet Silverado
Best Off-Road Pickup: Ford F-150 Raptor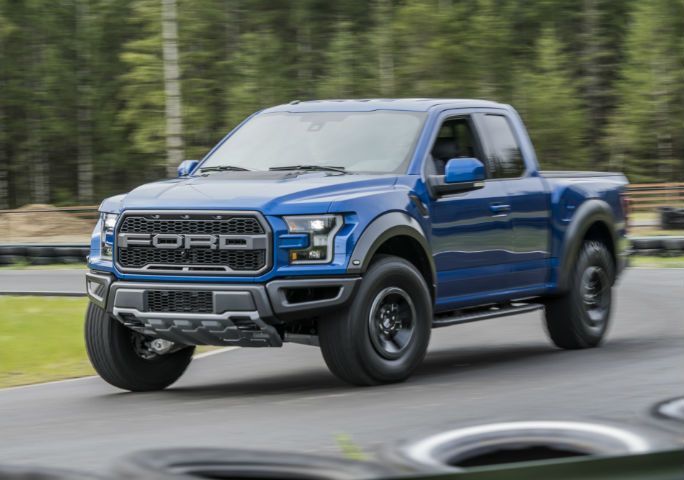 Why it's a top pick: Little more than a Baja truck with leather seats and air conditioning, the 450-horsepower F-150 Raptor is designed the ultimate expression of the F-150 line. It's enormous tires and shocks allow it to bound over sand dunes with aplomb, making it a popular option if your commute requires crossing a desert. If it doesn't, the Raptor is still a usable vehicle on paved roads. That soft, off-road suspension and enormous tires virtually erases the possibility of a pothole ruining your day, while the ride itself is competent and refined, provided you're willing to deal with all the body roll.
Worth knowing: Capable as it may be, the Raptor is designed to go fast over sand and occasionally leap off jumps rather than slowly clamber over rocky terrain. While it can manage in those settings, our Honorable Mentions are much better suited to this traditional off-road pursuit.
Honorable Mentions: Chevrolet Colorado ZR2, RAM 2500 Power Wagon