Never has compromise felt so good than from behind the wheel of a dedicated sports car. Though the best sports cars for 2020 willingly sacrifice some amount of comfort and usability to put a smile on a driver's face, there's some that inspire us more than others.
The following three cars are the performance machines we most want in our garage, even if it means more frequent grocery store trips and no room for car seats.
Best Overall Value: Mazda MX-5 Miata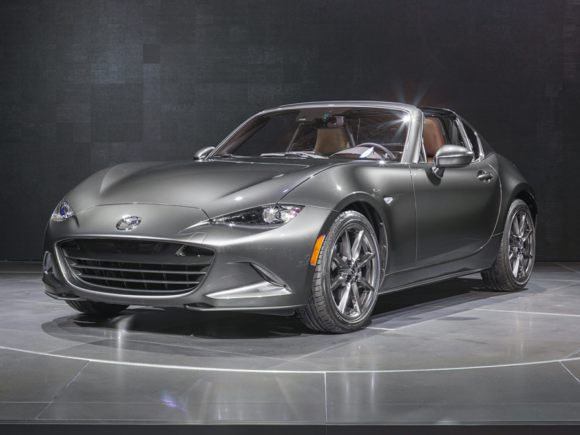 Why it's a top pick: The Mazda Miata is a little two-seater that's cheap to buy and even cheaper to run. It might not hold much in its trunk, but it has a proven reliability track record and an on-track record that's equally impressive. There's a reason fans of this popular roadster proclaim that "Miata Is Always The Answer."
Worth knowing: This generation offers a snazzy folding targa top on the Miata RF. It looks just as good in place as when stowed away, which couldn't be said for the last hardtop Miata.
Honorable mentions: Subaru BRZ, Toyota 86, Chevrolet Camaro
Best Performance: Chevrolet Corvette
Why it's a top pick: Unless you've been living off the grid recently, you probably heard that the Chevy Corvette is now mid-engined. The new layout vaults the Corvette into a new realm of performance, with a sub-three second 0-60 mph time – making it one of just three cars that cost less than $150,000 that can accomplish this feat. It's a true supercar slayer at a bargain price, and this is before the high-end performance variants start arriving.
Worth knowing: The new Corvette, with its 490-horsepower V8, is just as fast to 60 mph as the last-generation Z06 and ZR1, which had 650 and 755 horsepower, respectively. That's how significant the new mid-engine layout is. Just be aware that inventory has been difficult to find and convertibles have been practically non-existent.
Honorable mentions: Ford Shelby GT500, Toyota Supra, Dodge Challenger
Best Luxury Sports Car: Porsche 911
Why it's a top pick: The Porsche 911 is also new for 2020, but unlike the Corvette, it continues to evolve a concept it began over 50 years ago: rear-engined, rear-wheel drive, and teardrop shape. This advancement has resulted in a big, fast, and luxurious sports car that's about as iconic as anything else out there. Though base models can be sparse, the plethora of options turn the 911 into one of the most potent and coddling grand tourers there is.
Worth knowing: For now, manual transmissions are unavailable, but Porsche insists they'll eventually return to the lineup. We're ardently hoping this is the case.
Honorable mentions: Mercedes-Benz AMG GT, Audi R8, Aston Martin Vantage