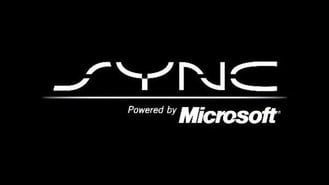 The MyFord Touch system fitted to some of the Dearborn automaker's most popular models – the Focus and Explorer, for example – gets an upgrade for the 2013 model year. It's Ford's latest attempt to quell some of the interface issues that have plagued MyFord Touch and its Lincoln counterpart, MyLincolnTouch, since its 2011 debut in the Edge, Explorer and MKX.
Ford says the latest system is faster, has simpler graphics, easier controls and improved voice recognition, addressing some of the largest complaints with the system when it launched. Models equipped with navigation benefit from more 3D landmarks, "photo-realistic" freeway images, according to Ford, and new map views. The font sizes used are up to 40 percent larger than before, according to Ford, with more space in between letters to make it easier for older drivers to adjust controls and navigate menus.
MyFord Touch is also now iPad-compatible and gains support for audible.com audiobooks. Ford hopes the upgrades to MyFordTouch address the biggest customer complaints with the system that dragged down their customer satisfaction scores for the last couple of years, as well as owners complaining the system would freeze, forcing them to restart their vehicles.
The latest software is already installed on model year 2013 Fords and Lincolns, including the brand-new Escape. The face-lifted Taurus, Flex, F-150, MKS and MKT all gain the touch-sensitive stuff for the first time – optional on the Fords, standard on the Lincolns. The 2013 Fusion and MKZ will gain the system when they appear in showrooms later this year.
Owners of Fords and Lincolns that were built before the upgrades were released should have received the upgraded firmware in the form of a USB flash drive in March. Those experiencing problems should visit the support site at Ford.com. They can also call the assistance hotline, 800-392-4040