Ever since gas prices fell to $2 a gallon in some parts of the United States back in January, a variety of factors have nudged them upward. Analysts suggest prices will go down again, but it makes sense to choose transportation that is least affected by the movements of an international oil market that's nearly impossible to predict. One thing is for certain: fuel-efficient crossovers are here to stay. But that got us thinking: what are the most fuel-efficient models available for sale today? We did some digging to find out.
Here are some of the most fuel-efficient crossovers on the market, with Pricing Insider insights that will help you get the best possible price on the model you choose.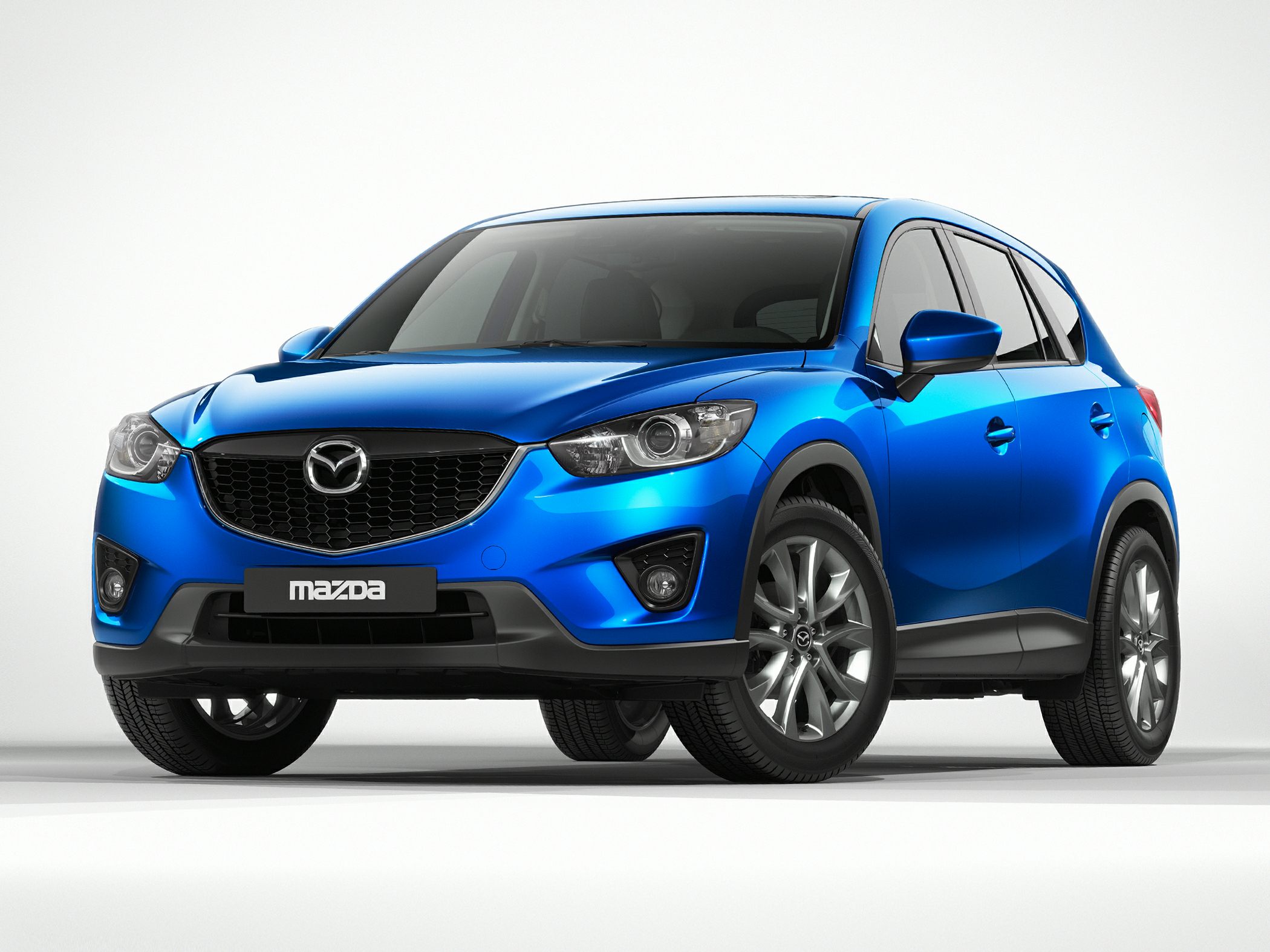 Fuel Economy: 26 mpg city / 35 mpg highway
With its Skyactiv technology, Mazda has added exceptional efficiency to the fun-to-drive nature of its cars. If you're looking for the best mileage from a compact crossover with a conventional gas engine, this is it. There's a catch, though—to get the 35 mpg highway rating, you'll need to stick with the standard six-speed manual transmission; with the optional six-speed automatic, highway economy drops to 32 mpg.
Pricing Insider Tip: Mazda currently has plenty of manufacturer-to-dealer cash for the 2015 CX-5 -- this enables dealers to discount negotiated prices without losing any money in the deal. You can also get 0% financing for 36 months, and there's $500 in bonus cash toward a purchase or lease if you currently drive a Honda or Mazda.
Fuel Economy: 27 mpg city / 34 mpg highway
If you don't want to shift your own gears—and few Americans do these days—the Honda CR-V is the most efficient compact crossover in this lineup. (The Chevrolet Trax also achieves 34 mpg highway, but is a subcompact.) Like many rivals, the CR-V enhances mileage figures with a continuously variable transmission (CVT). Its 27 mpg city rating is also the best of this bunch—something to consider if you do most of your driving in-town.
Pricing Insider Tip: Because of high demand, Honda doesn't offer the lavish incentive programs you might see on other cars. There aren't any rebates or finance offers, but you can choose from a pair of lease deals that both have a $239 payment.
Fuel Economy: 26 mpg city / 34 mpg highway
The Trax is new to the U.S. market, but the Buick Encore's corporate cousin has been on world markets for a couple of years now. Chevrolet calls it a smart urban vehicle and we have to agree with that characterization—the Trax packs plenty of utility into a vehicle that has the city-friendly dimensions and maneuverability of a subcompact. Its turbocharged 1.4-liter engine won't win any races, but it does deliver outstanding fuel economy.
Pricing Insider Tip: Chevrolet doesn't have much room to discount the value-priced Trax. But you will get a $500 bonus if you currently lease a competitive model, and there's 2.9% financing for 60 months.
Fuel Economy: 26 mpg city / 33 mpg highway
The recently redesigned Rogue continues to fly out of dealer showrooms, and for good reason. In addition to lots of space and great looks, Nissan's compact crossover offers the unusual option of seating for seven. The Rogue uses a continuously variable transmission (CVT) to achieve its frugal EPA ratings for fuel economy.
Pricing Insider Tip: Despite being so popular that some dealers report inventory shortages, the Rogue still offers a variety of manufacturer incentives. Get $750 in customer cash; finance for 60 months at 0% with $250 cash back; or choose $239 payments for a 36-month lease with $2,499 due at signing.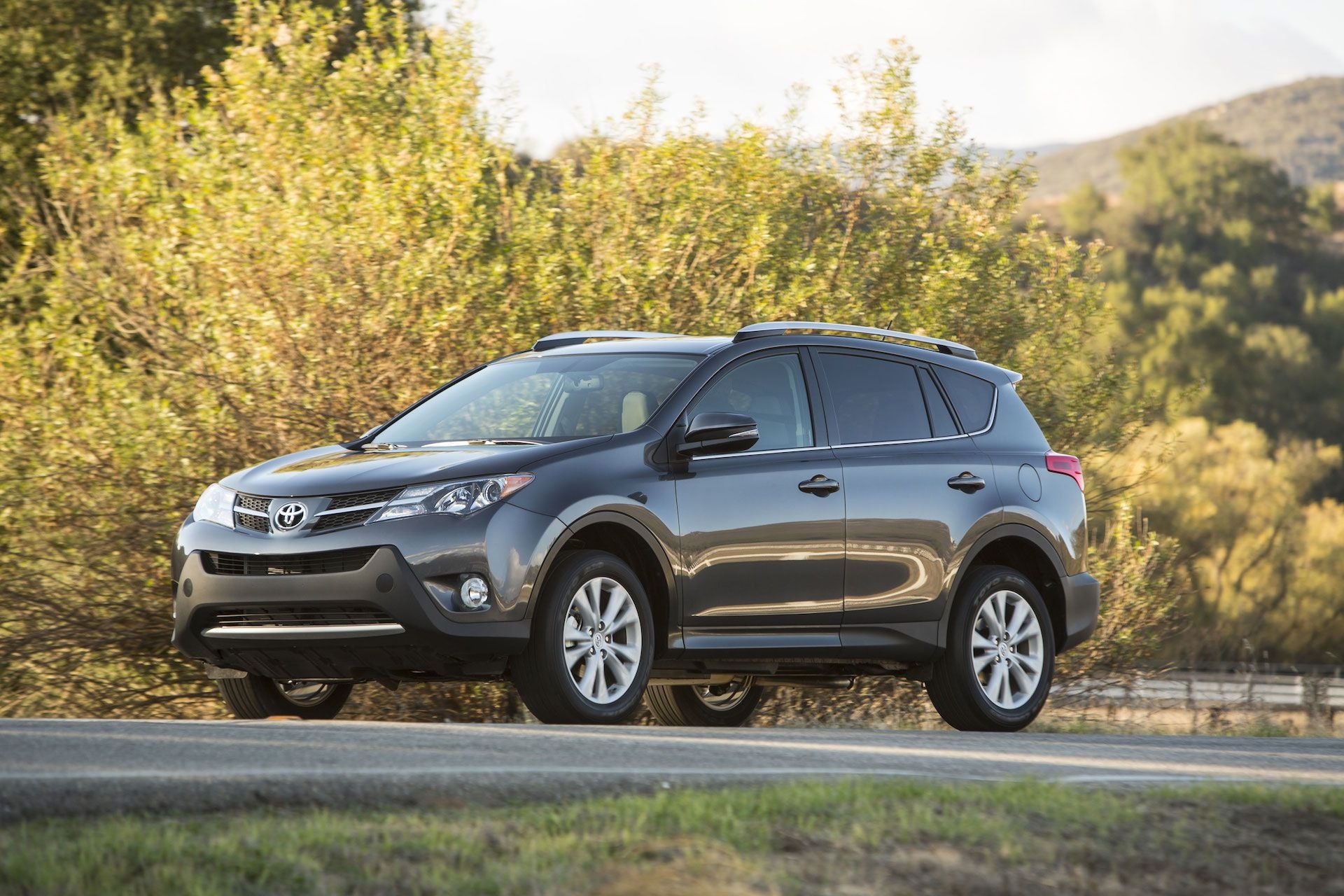 Fuel Economy: 24 mpg city / 31 mpg highway
It's at the bottom of this list, but a crossover that still gets over 30 mpg on the highway is still a good thing. For many buyers, the RAV4's biggest selling point will be Toyota's reputation for reliability and strong resale value. And when you're looking to maximize value, both of those factors matter.
Pricing Insider Tip: There's a rare $750 rebate on RAV4s this month. You might opt instead for 0% financing for 48 months, or a lease deal with payments as low as $249.