Cadillac CTS
The 2019 Cadillac CTS has returned as Cadillac's mid-size sedan, offering upscale style, luxury, and performance to compete with the best the Germans have to offer. Despite the competence of the CTS, Cadillac has struggled to overcome past prejudices as most luxury-sedan shoppers flock to the likes of Audi, BMW, and Mercedes-Benz. However, the CTS is a solid contender in the space, and shoppers should thoroughly consider it as an option.
2014 - 2019 Cadillac CTS
2008 - 2013 Cadillac CTS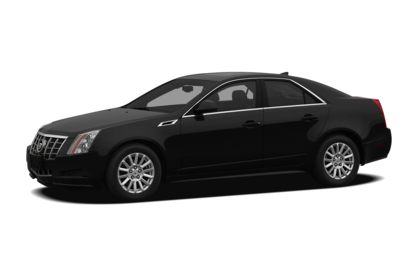 While the 2008 CTS shares the current cars 113.4 inch wheelbase, most of its other dimensions are slightly larger. It comes standard with 17-inch seven-spoke alloy wheels, with 18-inch wheels available as an option. Feature highlights include a standard Bose audio system with eight speakers and both USB and auxiliary MP3-player jacks. The standard engine... Read more »
Need a Car Loan?
We can help you get financing, no matter your credit situation.
It's FREE, fast and simple!
Get Started