The best diesel trucks have always been the workhorses of the automotive world. As interest in diesel increases, and clean burning technologies evolve, more and more truck buyers are looking to diesel, even for trucks that will not be on the jobsite or ranch. Just like with diesel cars, this speed of conversion to diesel has not been without its downside, but you can still get a great diesel truck if you wish to have one.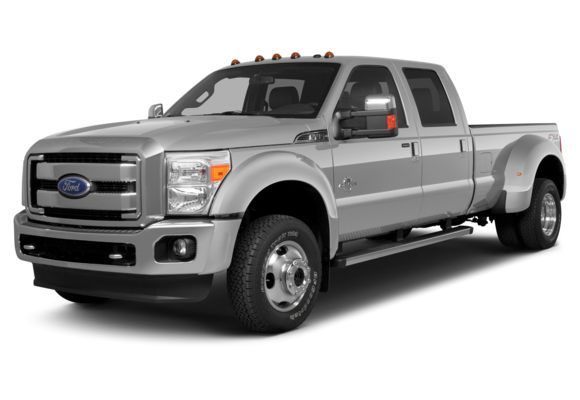 Build and Price the Ford F-450 Super Duty >>
Ford Diesel Trucks
Ford has continued the steady updating and upgrading of its legendary Super Duty diesel trucks. They are some of the toughest and torque-laden production trucks on the planet. Ford's diesel truck lineup includes the Ford F-250 Super Duty, Ford F-350 Super Duty and the biggest and burliest Ford F-450 Super Duty.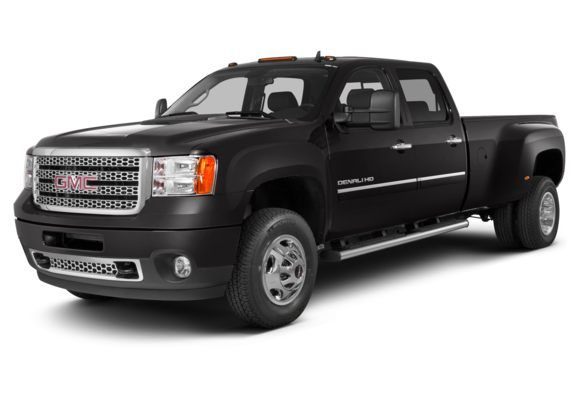 Build and Price the GMC Sierra 3500HD >>
GMC Diesel Trucks
GMC offers a cheaper alternative in the Sierra 2500HD (for Heavy Duty) and Sierra 3500HD, costing just less than $50,000. It can accelerate to 60mph in a few seconds, and might appear to be the most car-like of the diesel trucks on offer. It is more adaptable, and has a range of air conditioning and other add-on features which some of the other pickups don't offer. The GMC Sierra is more like a large SUV than a truck, but it can do the job and that's what matters.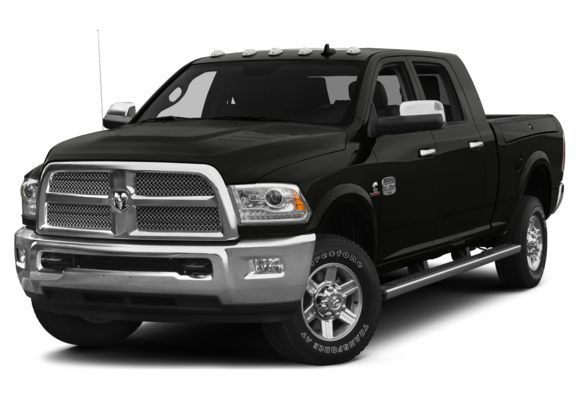 Build and Price the RAM 3500 HD >>
Ram Diesel Trucks
Considered by one reviewer to be the "most macho" of the diesel trucks they were considering, the Ram 1500 Ecodiesel remarkably gets the best fuel economy of all diesel-powered trucks, while still retaining the ability to tow thanks to its 3.0L V6 Turbo. Like Ford, the Ram diesel lineup consists of the Ram 1500 HD, Ram 2500 HD and Ram 3500 HD. Most of the models are also available with the highly-respected Cummins Turbo Diesel, which many consider to be the top diesel engine manufactured today.
Whatever kind of job you need the pickup to do, there will be a suitable diesel vehicle for you, and at around $60,000, these are not beyond the reach of many drivers.
How to Choose the Right Diesel Pickup Truck
Finding the best diesel pickup for your needs can be difficult, as there are a range of pickup trucks on offer. When you are looking for a good bargain on a diesel pickup, there are some ways in which you can choose between them easily, helping you to get the right vehicle for your money.
Look at Reviews
There have been a great many reviews of diesel trucks, some making comparisons between them, so you should examine these first. Reviews are a good source of information on the best pickup trucks around. Find them online, and you can also buy car magazines or get recommendations from local suppliers.
Find out the Engine Power
Not all trucks are made equal, and this is particularly true of diesel engines. With trucks, this affects not only the amount of power you have to push the truck up the hill, but also how much the truck can carry. A good diesel pick-up should be able to pull a trailer containing 20,000 pounds, which is enough to move around a good quantity of bricks, rocks or cement. Some trucks, such as the Dodge, may have a better engine, but one which is too slow in start-up. Consider all these aspects when making your choice. In general, diesel engines are more fuel efficient and powerful than their gas counterparts.
Consider Environmental Impact
Many like the diesel engine due to its association with reduced pollution and CO2 emissions. Some trucks are better on this matter than others. Some come with special features which limit the amount of carbon and nitrous oxide emissions, which are big problems in diesel engines. You can purchase a truck with a hybrid engine, which will allow you to use the diesel engine for power, and the electric motor for cruising.
Consider the Cost of the Truck
Price is a factor which may help you to decide between diesel pickups. Diesel pickups can be very expensive, so expect to pay between $50,000 and $60,000 for a brand new truck. Other models can cost more, and those which are cheaper will often come with dramatic reductions in power. Diesel prices are higher than gasoline, but this is usually outweighed by the benefits from fuel savings and reduced carbon emissions.
Used Diesel Trucks for Sale: A Buyer's Checklist for Getting Cheap Price
When browsing through used diesel trucks for sale it is a good idea to know exactly what you want from the truck. A diesel pickup is extremely reliable, easy to maintain, and has excellent fuel economy. Some of the newest models are biodiesel trucks which are even more environmentally friendly. Most new diesel trucks tend to be more expensive than their gas counterparts because it costs more to produce diesel engines. Therefore, buying used can be a great way to get a diesel vehicle at an affordable price.
Your Needs
Diesel trucks come in a variety of body styles and bed lengths, depending on the manufacturer you choose. If you are going to be using a snow plow or towing heavy loads, you may be able to save money and have cheap fuel bills by going with a regular cab diesel truck. However, if your needs include hauling multiple passengers on a regular basis, you may be better served by an extended cab or crew cab. Choosing the vehicle that best fits your needs can keep you from spending more than you need to.
Your Budget
When you visit the dealership, you should know how much you can afford, both in terms of a bottom-line selling price (including tax and fees) as well as monthly payments. This can keep you from becoming a "payment buyer" and keep the ball in your court during negotiations.
Fair Market Value
Use a website like CarsDirect to find what price trucks are selling for in your area. Remember that these prices are asking prices, so you should be able to negotiate a better deal by contacting a dealership directly.
Injection Systems
To keep the price low, the type of injection system needs to be considered. Some mechanical injection pumps get excellent performance after an aftermarket turbocharger is installed. Many diesel trucks originally came with a turbo. A common rail injection system controlled by a computer will add to the price because of the additional electronics that are needed. Mechanical injections systems are very reliable and produce plenty of power.
Transmission
One issue with diesel engines is that automatic transmission tends to have a short lifespan. This is mainly because actual transmission fluid is needed. The original fluids that were used in many of these engines were different to what is used today, which shortens the transmission lifespan. Therefore, if you can find a manual transmission, this will last longer. However, depending on the truck model, this may be hard to find.
Wear and Tear
Diesel trucks are known for being workhorses, so most of the time a used model will have been used extensively. Check out the shocks, brakes, oil and frame sag. These will show some abuse, but it should not be falling apart. Ensure that the mileage matches up with the look of the vehicle. Also, service records can help to show what has been repaired and what is original.
Clean or Dirty
The engine will either burn diesel dirty or clean. Today, all engines must burn cleanly, to produce low carbon dioxide emissions. If the engine does not burn cleanly, then it may be necessary to have it upgraded, and this can cost a lot. Additionally, a dirty engine will cost more because the owner will need to pay a road tax.
Fuel Economy
If you are interested in getting the best fuel economy possible, look for used trucks that are light in weight, produce modest power and are small. Heavier trucks will have less fuel economy because they are built to do a lot of work. Think about what type of fuel economy you want or what exactly you need the truck to do. It may be necessary to sacrifice some economy if you need a heavy duty truck.
Towing and Hauling
Most people buy a pickup because they are needed to haul and tow things. The open back can be used to haul large equipment and many types of cargo. They also can be used to tow large items such as boats, utilities and more. Each make and model will have manufacturer specifications for the maximum towing and cargo weight.