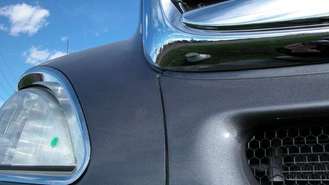 There are advantages and disadvantages to buying a truck from a truck trader. One should critically consider each and every aspect of buying a truck from a trader before taking a step.
Advantages
Any kind of modern motor vehicle usually performs well in the first few years of manufacture, although certain trucks may run well after several years. This means you can save money and get considerable usage of the truck, bought from a trader, even it is a used truck. You should also seek the official and legal documents pertaining to the truck, including service records. The chance of receiving all these documents is high in the case of purchasing a truck from a trader as opposed to other methods. A lot of truck dealers offer some attractive packages like the insurance coverage, fuel supply, custom fees and other options in the sale.
Disadvantages
Most truck traders seek to sell their trucks at a price greater than the true value. Because they have more experience than private sellers, they are better at hiding their markups. They are also better at distracting potential buyers from poor engine conditions, which may cause serious problems after the purchase. Moreover, if you purchase a stolen truck from a truck trader you can be in deep trouble in the near future. Look for the vehicle identification number (VIN) on the truck you want and get a background check on the vehicle. Make sure to only do business with reputable truck traders.
Getting the Most Money for Your Pickup
When selling your pickup truck, following some simple tips gleaned from truck traders will help you get the most money. As with most vehicles, whether bought second hand or brand new, proper care is necessary to preserve the value and beauty of your automobile. The same holds true for antique trucks, as enthusiasts go through painstaking restoration and maintenance of their trucks.
Maintenance and Value
The amount of maintenance you pour into your pickup truck will ultimately determine the overall price you will get by the time you decide to sell it. Make sure to have the oil and oil filter changed, as this will be among the first things checked by a potential buyer. The quality of the oil inside the engine will serve as an indication of a properly maintained engine, and will score points in respect to the potential buyer. Gas engine models should have the spark plugs changed to improve combustion and performance. Vital ignition parts such as the spark plug cable and distributor should be inspected prior to selling.
Interior and Exterior Care
If the paint was given care throughout its lifetime, a simple wax job will help seal the deal. An added dose of depth and shine will raise the value of your pickup truck. Neglected trucks need at least a pre-cleaner, polish and wax combination.
The interior should be thoroughly cleaned. Vacuum the carpet and wash the floor mats to get rid of excess dirt and debris. Wipe the dash with a damp cloth to remove unsightly marks caused by dirt and filthy hands. Wipe the steering wheel and the shift knob clean, as these are the most commonly held parts when driving the truck.
A thorough exterior and interior detailing job is recommended for most cases, but simple tips such as mentioned above will help to get the most money when selling your pickup truck.