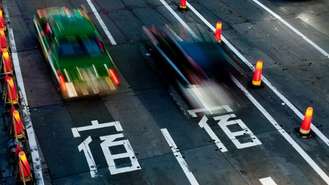 Car importers serve as middle men between the buyer and the seller of a car overseas. They take care of the documentation and successful shipment of the vehicle in your country. These importers are also responsible for making sure that the process of buying a vehicle from another country goes smoothly. But like any other businesses, there can both advantages and disadvantages to using this type of service.
Pros
Guaranteed Car Shipment
By using a car import service, you need not worry about the safety and timely arrival of your car to its destination. By choosing an excellent and reputable import car service provider, you are assured that your car will be carefully handled by these professionals. And in case of some damages and other unforeseeable events, you are guaranteed your car will be covered by travel insurance, to make sure you will be properly reimbursed for the expenses.
Handles Paperwork
With a car import service, you need not to worry about the hassle of processing papers and other documents related to the importation of your vehicle. All you have to do is sit back and wait for your car to arrive, and let those people in charge of importing your car from one place to another worry about your problems.
Ship Your Car to Foreign Countries
By contacting one of the best car import service, you can conveniently travel from one place to another and have your car imported there without any trouble. It is like having an easy to use application wherein everything can be done with just one call.
Cons
Unavoidable Delays
Because not all car import service providers are equal, there are some providers which have low quality service compared to others. As a result, you might experience some delays with the shipment of your car.
Expensive Service Fee
Everything comes with a price. Hiring a car import service is like asking a group of people to do a nitty-gritty job for you, the disadvantage of this is paying for something more expensive than the usual.
Which Is the Best Car Import Service?
There are many car importers that can provide you with a fantastic vehicle at a price that is lower than what you find domestically. Many of these vehicles are luxury or high performance models. A company that offers a car import service will make the entire process easy, as they take care of the hard parts such as paperwork and transportation. You will have a worry-free transaction.
Daitoku. Daitoku is one of many car importers in the UK. They specialize in Japanese cars and provide drift cars, drag racing cars, modified tune cars and also 4x4 vehicles. You also can get all the import parts you need for your car, as they stock Japanese transmission, engines, suspensions, clutches and more. They can also maintain the car in house and have fitting services and vehicle recovery services.
Insignis LHD Cars. This company has been importing cars for many years and is dedicated to make car importing as hassle-free for the customer as possible. They can deliver the car directly to your door and also provide manufacturer warranty. You can get a used car or brand new car and they feature mainly with BMW, Porsche, Land Rover and other top end import vehicles.
RV Importers. RV importers specialize in travel trailers, motor homes and fifth wheels. They will convert all vehicles to the correct specification and can find a vehicle to fit all budgets and personal customizations. Customers range from race teams to retired families that just want to travel. No matter your needs they can help.
Import My Vehicles. This company specializes in importing American cars into the UK. Their main goal is to reduce the cost for the customer. Besides importing, it also provides testing services and SVA modification services.
Cars4Less. Cars4Less imports cars into Canada and the US. They have been in business for more than 20 years and have built up a great reputation in the industry. They offer services online, and work with many dealers through the US, and are able to offer you import cars for great prices. Many times, they manage to get you a car at the factory invoice price if not lower.
Japanese Used Cars. This company allows you to search for Japanese cars at auctions, as well as those that have yet to reach the auction. You can find dealer cars and disability cars. They import directly from Japan and work with dealers around the world, as well as providing cars to the private buyer as well. They also provide non-auction, fixed price cars.
IBC Auto Group. This Japanese import company provides cars to 120 different countries around the world. They also can find parts and other accessories that you may need to maintain your import vehicle. They have online inventory you can search through, and the company has an excellent reputation.
Coopers Luxury Cars. This importing company is in New Zealand, as almost all vehicles into New Zealand are imported. If you are looking for a luxury vehicle from Europe, such as a Peugeot, Renault or Citroen, then you should go to Cooper's which is located in Dunedin, one of the country's main ports.