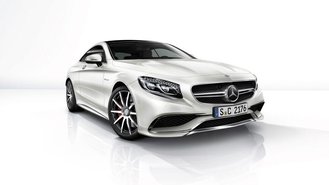 With the economy on the mend and the automotive market booming once again, the luxury car realm has started growing. Some automakers are working on creating sub-brands like the BMW i-Series and the Land Rover Discovery, Range Rover and Defender lines, while others are working on filling large gaps in their lineups.
With all of this growth, there are plenty of all-new vehicles to choose from as we head into the 2015 model year.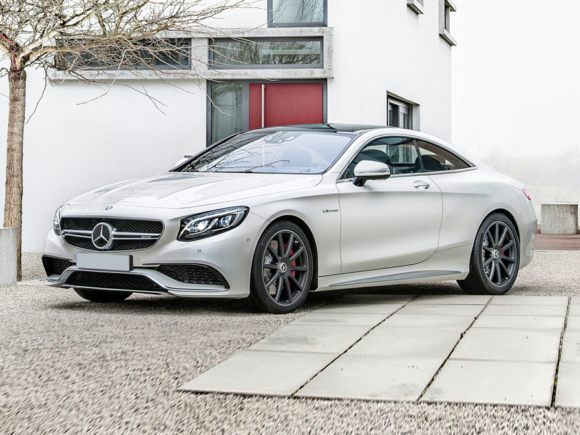 We haven't seen an S-Class coupe since 1997 when the big two-door was spun off as the CL-Class. But for the 2015 model year, Mercedes-Benz brought the coupe back into the redesigned S-Class fold.
The S-Class is packed to the gills with features that include full-LED headlights, 16-way power seats, multicolor LED ambient lighting, a cabin fragrance system, 80-GB hard-drive navigation, a Burmester surround sound audio system and much more.
And it's quite the performer thanks to a standard 4.7-liter biturbo V8 that lays down 449 horses. This powerplant mates to a seven-speed auto transmission and standard 4MATIC all-wheel drive to deliver a 4.5-second 0-to-60-mph sprint. If you need more oomph, you can opt for the S63 AMG Coupe and get a 5.5-liter, biturbo V8 with 577 horsepower. This AMG-tuned S-Class will get you to 60 mph in just 3.9 seconds.
The 2015 S-Class Coupe starts out at $119,900 while the S63 AMG Coupe checks in at $160,900.
It's a great year for Mercedes-Benz, and it shows with a 1-2 finish in our list. Our runner-up is the all-new 2015 C-Class sedan. With styling cues borrowed from the S-Class, the C-Class looks better than it has in many years. Additionally, this new look gives buyers an excellent reason to pick up the new C-Class instead of the warmed-over BMW 3 Series.
On top of looking good, the 2015 C-Class is also slightly wider and longer than the previous model, creating extra room interior space. Speaking of that larger cabin, it is fully loaded with aluminum and gloss-black trim, 14-way power seats, split-folding rear seats (a surprisingly rare feature in luxury cars), multicolor LED ambient lighting, and in-car WiFi.
The sedan is available in two all-wheel drive guises: C300 4MATIC and C400 4MATIC. The former features a 2-liter turbocharged engine that makes 241 horsepower and returns 31 mpg highway. Mated to a seven-speed automatic transmission to turn in a 6.2-second 0-to-60 time. The C400 4MATIC features a 329-horsepower 3-liter biturbo engine that cuts 0-to-60 acceleration to 5.2 seconds.
C-Class pricing starts at $40,400 for the C300 4MATIC and $48,590 for the C400 4MATIC.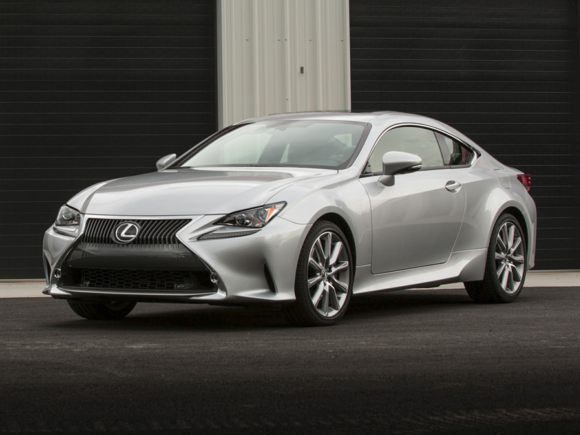 Lexus has gone without a fixed-roof coupe in its principle lineup since the end of SC production in 2000. When the Japanese automaker began rolling out coupe concepts at various auto shows, it became clear that Lexus was planning a two-door model in the near future -- and that near future has arrived.
The 2015 RC is available in two forms: the RC 350 and the RC F. The RC 350 comes packing a 3.5-liter V6 that puts down 306 horsepower -- it can hit 60 mph in 5.8 seconds and charge on to a top speed of 143 mph, numbers that slip to 6 seconds and 130 mph with all-wheel drive. With a 5-liter V8 that produces 467 horsepower, the insane RC F reaches 60 mph in 4.4 seconds and boasts a 167 mph top.
On top of excellent straight-line speed the entire RC lineup handles nicely and comes well-equipped to battle their European foes. The RC lineup is also relatively affordable. The RC 350 starts at $42,790 and the RC F bases at $63,400 -- $3,210 less than the BMW 435i and $800 less than the M4, respectively.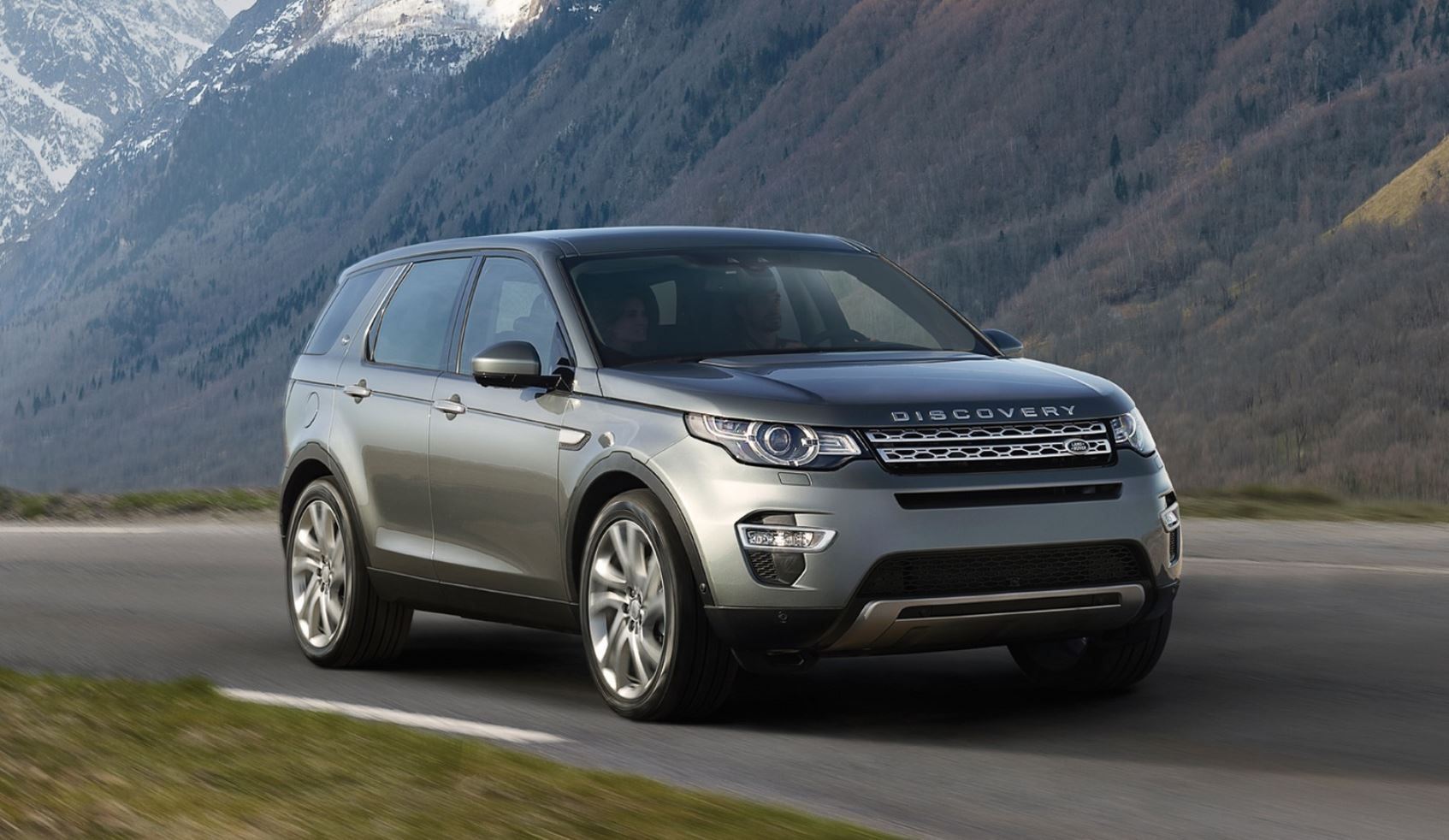 When Land Rover started talking about modifying its lineup and creating sub-brands, some of its fans worried that the automaker may sub-brand itself right into the oblivion. However, if the Discovery Sport is any indication of Land Rover's strategy, then it will do nothing but improve the lineup.
Sure, the Discovery Sport sacrifices some off-road savvy in favor of comfort and fuel efficiency, but that is the purpose of the Discovery. Additionally, it isn't completely void of any off-road abilities, as it can tackle light duties, like gravel roads, mud, snow and up to 23.6 inches of standing water with ease. Additionally, its 240-horsepower 2-liter turbocharged engine is plenty capable with a 7.8-second 0-to-60 run.
The interior is the place to be in the new Discovery Sport, as it is fully loaded with lots of amenities like a 10-speaker sound system, partial-leather interior, Bluetooth connectivity, and tri-zone climate control. Plus, its sliding and reclining rear seats offer up to 40 inches of legroom, and its optional 5+2 seating configuration works well for large families with small children.
Best of all, the Discovery Sport starts at only $37,070.
Finally, we come to the model that is responsible for making Acura sedans relevant once again: the TLX. For what seemed like an eternity, Acura SUVs sold well but its sedans were largely ignored. However, that all came to an end with the debut of the TLX, which replaced both the TL and the TSX.
The TLX covers all of the bases in terms of drivetrain options thanks to a pair of engine options. Its base engine is a 2.4-liter i-VTEC unit that churns out 206 horsepower and mates to an automated eight-speed dual-clutch transmission with an aggressive Sport mode. Complementing the base four-cylinder is an optional 290-horsepower 3.5-liter V6 mated to a nine-speed auto transmission with available all-wheel drive.
The TLX tosses out the previous issues with the Acuras feeling like warmed-over Hondas thanks to its premium cabin that is laid out nicely and fitted with supple leather throughout. Additionally, the cabin is super-quiet unless you're hammering on the throttle, and the performance is satisfactory with both engines. On top of the decent performance, the four-cylinder engine gets an incredible 35 mpg highway.
Handling is also good for its class, thanks to its Agile Handling Assist and Precision All Wheel Steer. However, it lacks that visceral feel of a rear-wheel-drive sports sedan due to its standard front-drive setup.
At $30,995, the TLX is a little pricey for an Acura, but its return on the dollar is very good relative to competition from Mercedes-Benz and BMW.