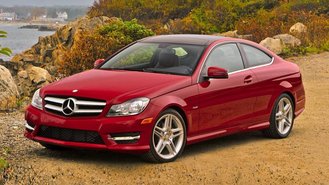 The luxury car realm is one of the fastest-growing segments in the automotive world, as brands are steadily repositioning themselves to snag up younger buyers and get them addicted to their cars. One key market includes young executive who are only a few years removed from a cap and gown, and are seeking a budget luxury ride.
This is the market where the sub-$40,000 luxury car thrives, as it allows these young buyers to get a taste for these high-end cars, and become fans as they move upward in their careers. If a luxury brand can hook a young buyer early, then it will reap the benefits as his or her salary starts to increase.
To help you young executives find the best bang for your buck, we've put together a list of our top-five luxury cars under the $40,000 mark.
See more top luxury car picks in our 2015 buying guides »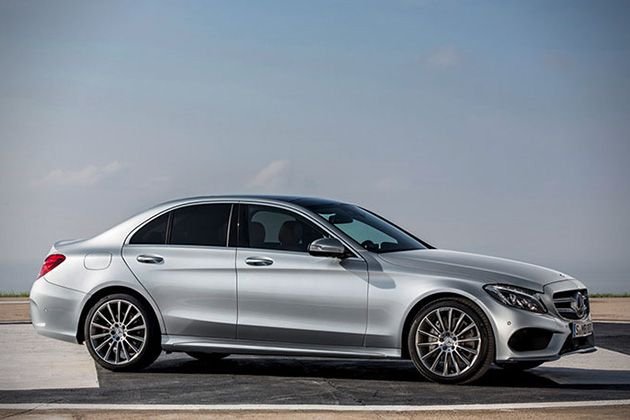 The Mercedes C-Class has a fancy new body to show off for the 2015 model year, but it's the same quality that we've all come to know and love from the small sedan. At the base C300 level, the model chimes in just a shade under our $40,000 requirement, at $38,400. It rolls into dealer lots boasting a 241-horsepower, turbocharged, four-cylinder engine that mates to a seven-speed auto gearbox. With high-end features like MB-Tex upholstery, LED taillights, a 14-way power driver seat, dual-zone climate control, and keyless start as standard, it was an easy decision to place it as the best luxury buy under $40,000.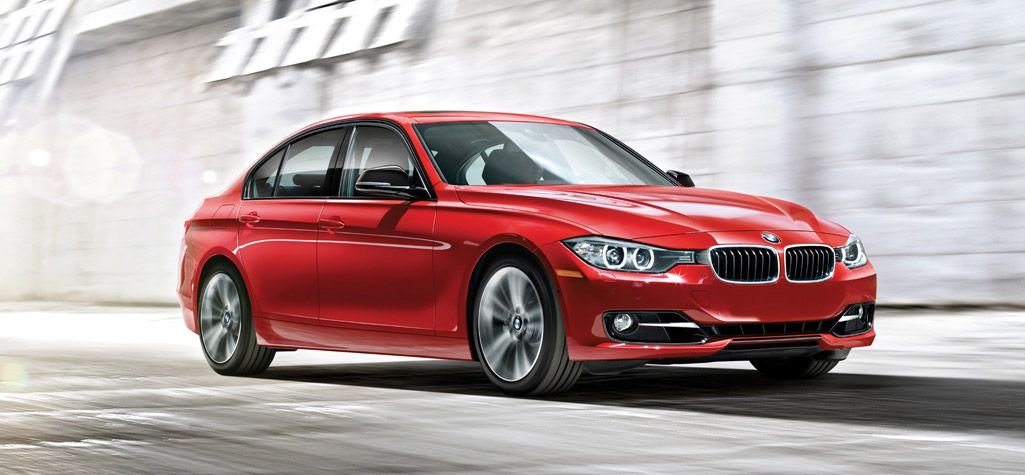 Sure, the 3 Series is getting long in the tooth already, but it is still a solid choice for budget-minded luxury car shoppers. Unlike the Mercedes-Benz, there is a slew of 3 Series models that fall under the $40,000 mark, including the 320i, 328i and 328d. What's more, one can also get the convenience of all-wheel drive in the 320i xDrive and 328i xDrive, and remain under budget. The reasoning behind the 3 Series falling only slightly behind the C-Class is the fact that it's not quite the looker of the Mercedes-Benz and -- at base levels -- not as well equipped. Otherwise, the number of drivetrain options, including a thrifty diesel option, easily trump what the C-Class has to offer for under $40,000.
See the best luxury sedans for 2015 »
The 2015 Audi A4 managed to snag the third position on our list, thanks to its timeless styling and low base price for the number of standard features it offers. In its base setup, the Audi A4 Premium bases at $35,500, and it comes standard with a 220-horsepower engine, xenon plus headlights with LED daytime running lights, a sunroof, three-zone climate control, leather seating, ambient LED lighting, a 10-speaker audio system, auto headlights, and much more. Additionally, buyers can get the A4 with quattro all-wheel drive for just $36,400 or upgrade to the Premium Plus trim level for $37,600 ($38,500 with quattro). The standard features and options are certainly enough to put the A4 in first place, but its lack of exciting design and older body style drop it to third. However, it is still one of the best buys under $40,000.
It's been a while since Acura has been on the same playing field as BMW and Mercedes, but the new TLX is certainly one that deserves a mention alongside German rivals. With a starting price of just $31,445, one may think it doesn't belong on this list, but once the features and options are added to the mix, the TLX comes to life. What's more, over half of the available trim levels of the TLX fall under the $40,000 mark, with the highest being the well-equipped 3.5-liter model with the desirable Technology Package. This setup will net its buyer a 290-horsepower V6, a nine-speed auto transmission, Precision All-Wheel Steer, 18-inch wheels, GPS-linked climate control, Milano leather upholstery, and more. It truly provides great bang for the buck, but it falls short in terms of looks, hence its fourth-place finish.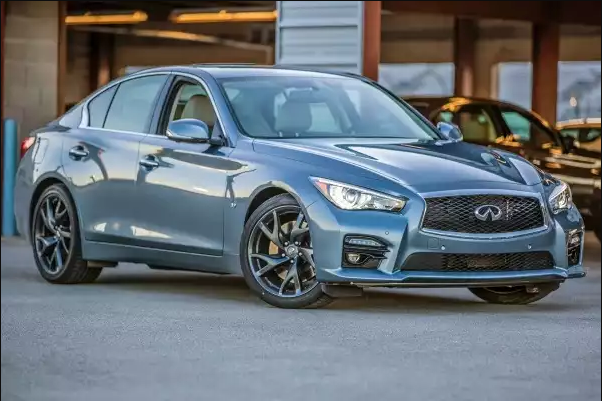 Infiniti is the oft-forgotten member of the luxury car category, and the Q50 is a car that needs mentioning in our sub-$40,000 luxury car list. Starting out at just $37,150, the Q50 comes rather well-equipped with a 3.7-liter V6 that produces 328 horsepower, 17-inch alloy wheels, dual-zone climate control, leatherette seating, and more. Additionally, buyers can snatch up the Q50 3.7 AWD and get the security of all-wheel drive for just $38,950.