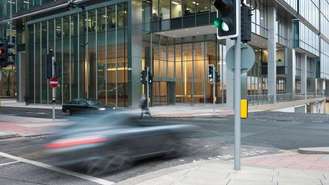 People that already own a BMW or who are planning on purchasing one should think seriously about what their BMW warranty covers. Although, it may be said that a BMW is often a very reliable vehicle, buying a warranty which offers complete protection is advisable.
There are several BMW warranties on offer, including basic warranty, powertrain warranty, corrosion warranty and roadside assistance. Each has different years/miles with a basic warranty offering four years/50,000 miles, and the same is available in powertrain warranty and roadside assistance. For corrosion warranty, it is necessary to purchase six-year/100,000 mile coverage.
It is also possible to take advantage of BMW maintenance programs that cover the vehicle for six years or 100,000 miles. BMW Ultimate Service offers a variety of services, including New Vehicle Limited Warranty, BMW maintenance program, four years of BMW Assist Safety Plan and unlimited roadside assistance.
Genuine BMW Parts
A BMW warranty protects a BMW owner against defects in materials and workmanship for different components in the vehicle. It also assures the owner repairs will be performed by factory-trained technicians who will replace defective parts with genuine BMW parts.
Know the Coverage
It is important to know exactly what is and what is not covered in the warranty. Among the sections covered, can include engine, automatic/manual transmission and final drive assembly as well as propeller shaft. In addition, the front and rear suspension, steering, brakes and ABS brake system as well as electrical (including air conditioning) will be covered.
Exclusions
However, maintenance and upkeep items are generally excluded from the warranty, and so if the engine or transmission and body require adjustments, these are mostly not covered. The same is the case with normal wear and tear.
Handling Charges
There may be some charges (called handling charges) which may amount to about $50 per repair visit, charged for affecting repairs under the warranty. The owner may transfer the warranty to the new owner in the event of selling the vehicle.
Save Money
Buying a BMW warranty can do more than provide complete protection because it can also help to save thousands of dollars in costs. The warranty can be purchased directly from a BMW dealer and also through independent warranty providers. The latter option is cheaper and may also lead to greater coverage.
New Car Warranty
A new BMW is covered by a warranty that offers the owner protection against defective materials and workmanship for the first four years or for 50,000 miles, whichever occurs first. The warranty comes into force on the date of the sale or when the vehicle is placed in service. From this period onward, the BMW is covered regardless of whether the owner is the first owner or a subsequent one.
Tires are warranted by the tire manufacturer while adjustments are covered for the first year. Wheel alignment and balancing faults resulting from manufacturing defects are also covered for the first year as well as defects in paintwork too, which are covered for the first thirty-six months after registration of a vehicle with zero mileage.
Intelligent Protection
For first time owners, there is the option of purchasing extra mechanical breakdown protection for another two years or 50,000 miles, whichever occurs first. In 1982, BMW revolutionized the way that their cars were serviced. They did away with rigid intervals and introduced instead the concept of servicing the vehicle according to individual needs.
Add to this the fact that by using sophisticated sensors BMW technicians are able to pinpoint, with the help of mileage and driving styles, exactly when the vehicle has to be serviced. This information is then displayed each time the owner starts up their vehicle, and so the vehicle will only be serviced when it is absolutely necessary to do so.
Now thanks to intelligent onboard BMW diagnosis systems, the vehicle is monitored for all important systems (electrical and electronic) and faults will even be logged before the problem actually develops. This can save time money and effort.
Extended Factory BMW Warranties: Which Coverage Plan is Best?
When considering the purchase of BMW warranties, several factors must be taken into consideration. First, manufacturer warranties are offered with each new BMW purchase, so the terms of that coverage should be noted. Also consider the year and model of the vehicle, your driving habits and any parts on your particular model that may be known to wear quickly or malfunction.
BMW Manufacturer's Warranty
Most new and late model BMW vehicles are sold with a manufacturer's warranty that includes an extensive list of coverages. Whether you are researching details for a M6 Convertible or a M3 Sedan warranty, you should find the new or late model vehicle is covered under the basic plan for four years or 50,000 miles. This includes services for defects in materials or workmanship both for basic parts and drivetrain mechanisms. Since 2006, BMW also includes a 12-year rust warranty on each of its cars. These warranties are in place, regardless of whether you are the original owner or have purchased the late model BMW at a used car dealership.
Original Owner Protection Program
Original owners will have the option to purchase extended BMW warranties as an added service. This option is available any time during the original 4-year new car warranty period, and will extend the warranty another two years or 50,000 miles. This will give your car the same coverage for a total of six years or 100,000 miles.
Certified Pre-Owned BMW Warranties
BMW warranties are available for Certified Pre-Owned models as well. A BMW qualifies for this status after it has undergone a rigorous inspection by qualified professionals and meets the standards set forth by BMW. Regardless of the model, if a BMW becomes certified, you will have the option of purchasing an extended limited warranty that will begin once the original manufacturer warranty expires. It's important to note this coverage differs from the original warranty and the owner protection plan extension. You will still have coverage of such things as the engine, powertrain, electrical systems and climate control, but many points are not covered under this warranty. More specific information can be found at the BMW website.
Non-BMW Extended Warranties
BMW warranties can be purchased from companies specializing in the coverage of used vehicles. These warranties are not necessarily specific to the BMW automobile and are not issued directly by the manufacturer. Before deciding upon the purchase of a non-BMW warranty, it's important to read all the fine print to discover what is covered and what is excluded. Take into consideration your driving habits and the model or type of car you'll be covering. If you have a sporty model that hugs the road and urges you to drive relatively fast most of the time, you may wish to research particular parts that could be affected by this type of driving. Coverage of those parts in an extended warranty may serve you well. Also be sure to check out online car warranty reviews and consumer reporting websites before you pay for BMW warranties from little known providers.