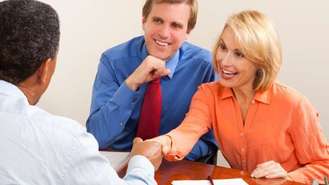 Most dealers will try to hook you into buying an extended car dealer warranty from them directly that will extend the original warranty time of your car. But before you actually do that, please take the time to find out what exactly is offered in a car dealer warranty. Are you sure that the dealer is offering you something that you want? And do you really require an extended car dealer warranty on a brand new car? Let's find out.
Secret #1: Most dealers will force you to buy a car dealer warranty or an extended dealer warranty from them as soon as you buy a new car. They will stress the point that the faster you buy a car dealer warranty the cheapen the cost of repairing your car. Be warned that you have a grace period of 30 days or a month to make that decision. You absolutely do not have to buy car dealer warranty immediately. Almost all brand new cars are covered by warranties offered by the manufacturer, like Ford auto warranties, and even a Honda car is covered with a Honda car warranty. You can make the decision to buy an extended car dealer warranty in a month after you have reviewed the performance and wear and tear on your car.
Secret #2: Not all car dealer warranties have wear and tear protection. That means each warranty will have a list of car parts that are paid for in care of damage. But you have to make sure that these mentioned parts are also covered for ordinary wear and tear too. Do not sign up for policies that mention "wear and tear exclusions" on essential car parts like struts, and piston rings.
Secret #3: All car dealer warranties and extended dealer warranties should have an option that offers you roadside assistance and free replacement cars in case of breakdown. Most do, but they also have a dollar limit set for the replacement car provided to you. As a result, the replacement car may not be a car that you want or even like. A few warranties will only pay for a car for about 8 hours from the time of car damage, irrespective of the time required for your car to be repaired. Make sure that you clear these points before you buy the car dealer warranty or extended dealer warranty.
Secret #4: A few unscrupulous dealers will automatically bundle the cost of the warranty into your car price causing you to pay more. Make sure that you read the fine print of the car contract when you are purchasing it to avoid this trick.
These are just a few of the secrets that car dealers do not tell you about when they offer extended car dealer warranties. But for your peace of mind, please read all find print carefully to make sure that you have exactly what you have paid for.