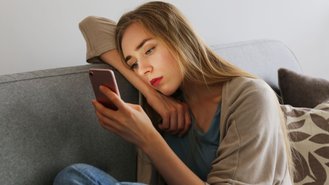 If you are like many other consumers these days, you may have been plagued by a rash of unwelcome car warranty phone calls. These calls may be automated calls from a computer system, or they may be from live sales people. However, both types are equally annoying and almost always an interruption into your life. So, here are some ways to help stop these pestering calls and finally receive peace during dinner or a well deserved night of relaxation.
What You Will Need
Caller ID
The telephone number of the calling party
An Internet connected computer
Some basic research skill
Patience and persistence
Step 1 - Record the Number of the Calling Party
The very first time you receive an annoying auto warranty phone call, you should immediately jot down the number so you can use it for future reference. Make sure to record the entire phone number including the area code.
Step 2 - Don't Answer Calls from the Same Number Twice
If you receive another phone call from the same phone number, simply do not answer. Confronting live operators or answering for computer generated calls will usually only result in the problem continuing or escalating. So, simply ignore calls from a number you know is from an auto warranty company.
Step 3 - Avoid Calls from Unknown Area Codes
Unless you frequently get important phone calls from unknown area codes, you should avoid answering calls that originate in an area that is unfamiliar to you. Simply put, if you don't recognize the area code, let the call go to your answering machine or voicemail. You can always call the other party back if it is important.
Step 4 - Don't Join the Company's Do Not Call List
If the auto warranty company offers to place you on the do not call list, do not let them. This will usually result in your number being passed on to other shady warranty companies that will continue to call you at inconvenient times.
Step 5 - Do Join the National Do Not Call List
While you should not join the auto warranty company's do not call list, you should definitely join the National Do Not Call List. You can find the National Do Not Call Registry on the web at DoNotCall.gov. This will help you should you continue to receive unwelcome phone calls not only from auto warranty companies, but other telephone solicitors as well.
Step 6 - Contact the Better Business Bureau
If you're able to get the name of the annoying auto warranty company, it is a good idea to pass information about the unsolicited phone calls along to the Better Business Bureau. You can visit the Better Business Bureau's main website at BBB.org.
Step 7 - Contact Other Agencies
Finally, if the problem continues, contact other state and national agencies that may be able to assist you. For instance, you can contact the Federal Trade Commission (FTC) at FTC.gov. The FTC is the agency responsible for handling complaints of abuse by companies that misuse the country's telephone system.
You should also contact your state Attorney General's Office and file a complaint against the company as well. Once your State's Attorney General receives enough complaints, they will often file a case on behalf of the consumers that have been bothered by these types of companies. They are usually very successful in having a court file an injunction for relief and stop of harassment of consumers.