Is the 2016 Ford Mustang GT a good fit for your car-shopping priorities? If you're single, looking for performance in an iconic pony car and like to engage in the stoplight grand prix on your daily commute, the answer is yes.
Right for
Performance Buyers
The Mustang GT's naturally aspirated 5-liter V8 engine not only generates a healthy 435 horsepower but also a stump-pulling 400 pound-feet of torque. When you combine that with the 3.73:1 final drive found in the Performance Package, the GT will easily smoke even sticky summer tires—Ford even has a track app for that called "Electronic Line-Lock." But a lighter chassis and new fully-independent rear suspension means there's much more to the GT than just straight-line performance. A smooth clutch, short-throw six-speed manual transmission and rear-drive handling mean you can now have just as much fun on your favorite twisty back roads.

Single Buyers
The GT's standard front seats are excellent and the optional Recaro sport seats are superb. The spec sheet says there are also two back seats, but reserve those for small children or friends you don't like. On the flip side—pun intended—the 50/50 back seats flip forward, expanding the trunk's very usable 13.5 cubic foot capacity so you can even transport a mountain or road bike without having to remove the front wheel.

Commuting Buyers
Despite its muscle car cred, thanks to a new independent rear suspension and better insulation the new Mustang GT is both quieter and more comfortable than it used to be. The GT's ride is still on the firm side but it's not punishing. In addition, the exhaust is only loud when you put your foot into it. But there is a caveat here: If you do have a long commute the automatic is a better choice than the six-speed manual, especially with the 3.73 rear axle. The gearing with this setup is so low that you almost have to accelerate from a stoplight in second gear for a smooth launch.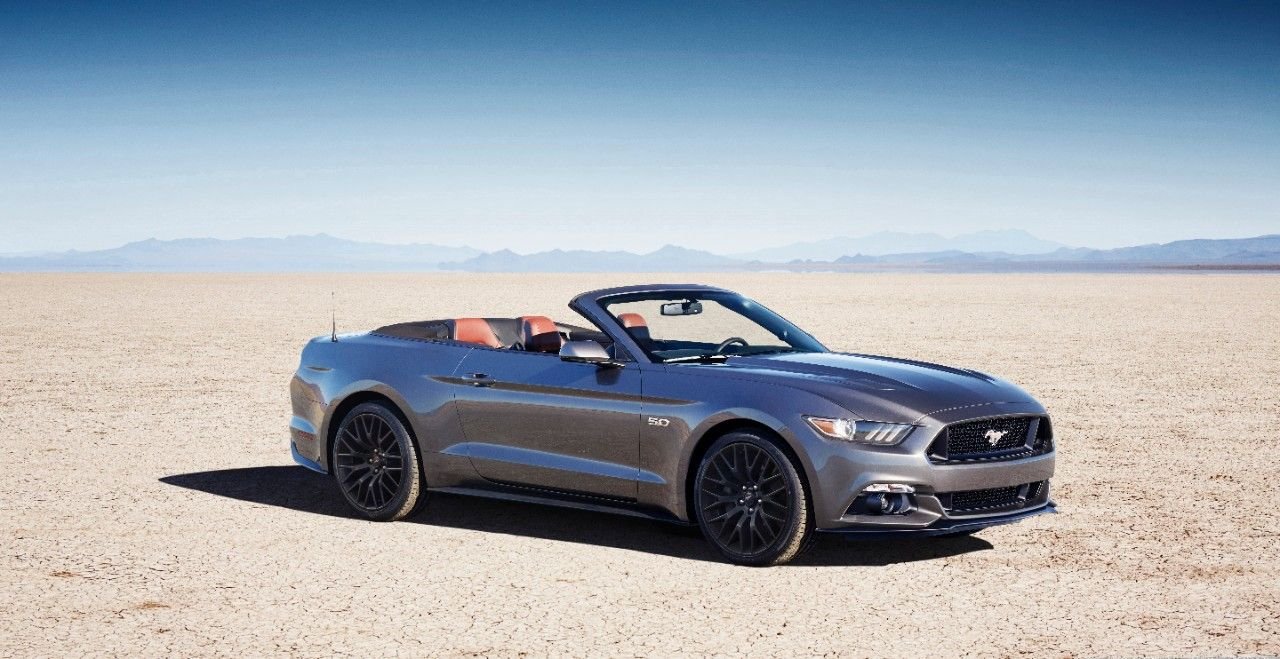 Wrong for
Family Buyers
The Mustang works for single buyers, couples, and empty-nesters, but only as a second car for families—provided the first is a crossover or minivan. That may look like a back seat, but any person over the age of 12 will find it uncomfortable on all but the shortest of errands. Youngsters 12 and under usually require a car seat, close to a no-go as installing one would appear to require the agility of an Olympic gymnast.

Budget Buyers
Those on a budget will find that manually-equipped V6 Mustangs start at under $26,000, with automatics starting at just over $27,000. The GT, however, is $10,000 more and, after adding the Performance Package, Recaro seats, voice-activated navigation and Premier trim, the price climbs to over $42,000. The GT is also on the thirsty side and expensive to insure. So while you get a lot of performance for the money, the overall costs of a powerful V8 under the hood push the GT beyond the budget category.

Green Buyers
When equipped with the six-speed manual, the Mustang GT has EPA estimates of 15 mpg city, 25 mpg highway and 19 mpg combined. While these represent an improvement over the previous generation, our observed 17.1 mpg in mixed driving means the latest 'Stang, like most muscle cars, is probably not the most earth-friendly means of transportation.

Northern Climate Buyers
The Mustang GT is a mixed bag when the snow begins to fly. Swapping the summer tires for a set of good winter rubber does wonders, but the light rear end and lack of an all-wheel drive system, along with the torque the GT produces, means winter driving will often be a challenge.

Safety Tech Buyers
Advanced passive safety features like HID headlamps, LED fog lights and taillights, and integrated blind spot mirrors are standard, as is an SOS post-crash alert system. A reverse sensing system, however, is an option and active safety features such as lane departure warning, blind spot detection, radar cruise control, automatic emergency braking and high beam control aren't available at all.
Learn more about the 2016 Ford Mustang, along with this month's best deals and incentives »