Buyers in the market for a large luxury sedan that are not only interested in a softer ride but also willing to ignore the absence of a luxury label might find the 2017 Genesis G90 is just what they're looking for.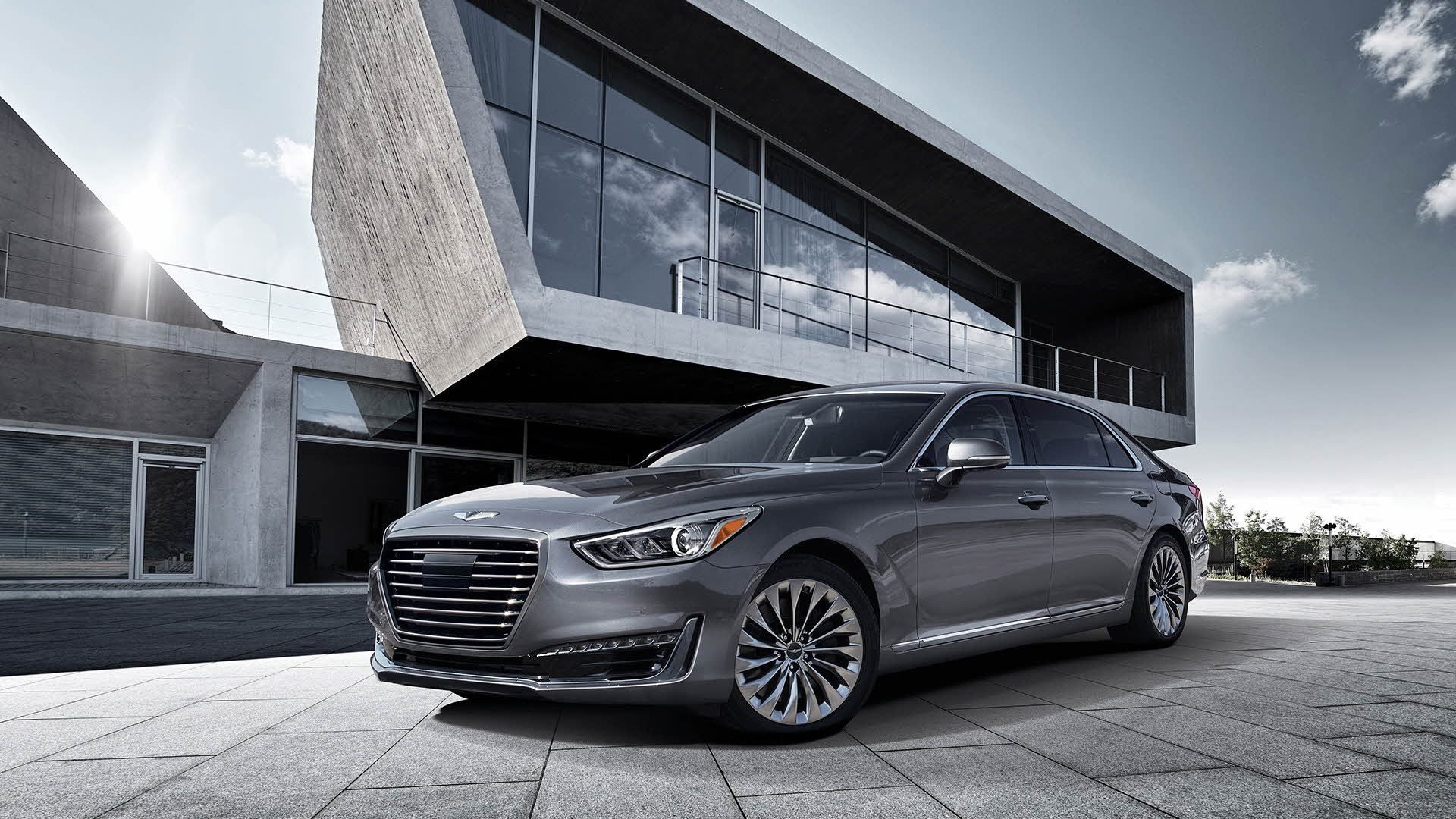 Right For
Family Buyers
The G90 is a big sedan, designed for chauffeur duty, with plenty of second-row space. Two adults could easily stretch out in back for hours and hours of travel, while their bags rest in the ample 15.7 cubic feet of cargo space. Power rear and side-window sunshades should help keep the back of the G90 cool in summer. But beware: whoever is back there might have too much fun with a rear center armrest that not only contains two cup holders, but also controls for the audio and heating and air conditioning systems.
Commuting Buyers
A smooth ride and plenty of sound insulation (including double sound-proof glass) makes for a serene commute. The ride is on the soft side, but well-controlled – the G90 floats above potholes and road imperfections. Standard heated and cooled front seats keep you comfortable, while an auto-defogging windshield with a humidity sensor means you'll always have a clear view out front.
Northern Climate Buyers
An optional electronic all-wheel drive system can direct up to forty percent of available torque to the front axle. Slap on a set of winter tires and you have the makings of a real winter warrior.
Safety Tech Buyers
In additional to the usual safety equipment (nine airbags and seat belt pre-tensioners for front and rear outboard seat passengers), you can count standard blind spot detection and rear cross-traffic alert, automatic emergency braking with pedestrian detection, lake keep assist, lane departure warning, lane change assist, adaptive cruise control with start/stop, and driver attention alert as standard features.
Luxury Buyers
Here we have a bit of a conundrum. Technically speaking, the Genesis G90 is a luxury car – one in which you'll probably save thousands of dollars over competing brands from Mercedes-Benz, BMW, Audi, and Lexus. It also comes with an outstanding warranty and Genesis concierge service, which will deliver your car to the dealer while leaving you with a free loaner – say goodbye to service visits. It doesn't have the street cred yet, but Genesis is offering features the companies it wants to challenge don't – that's worth something.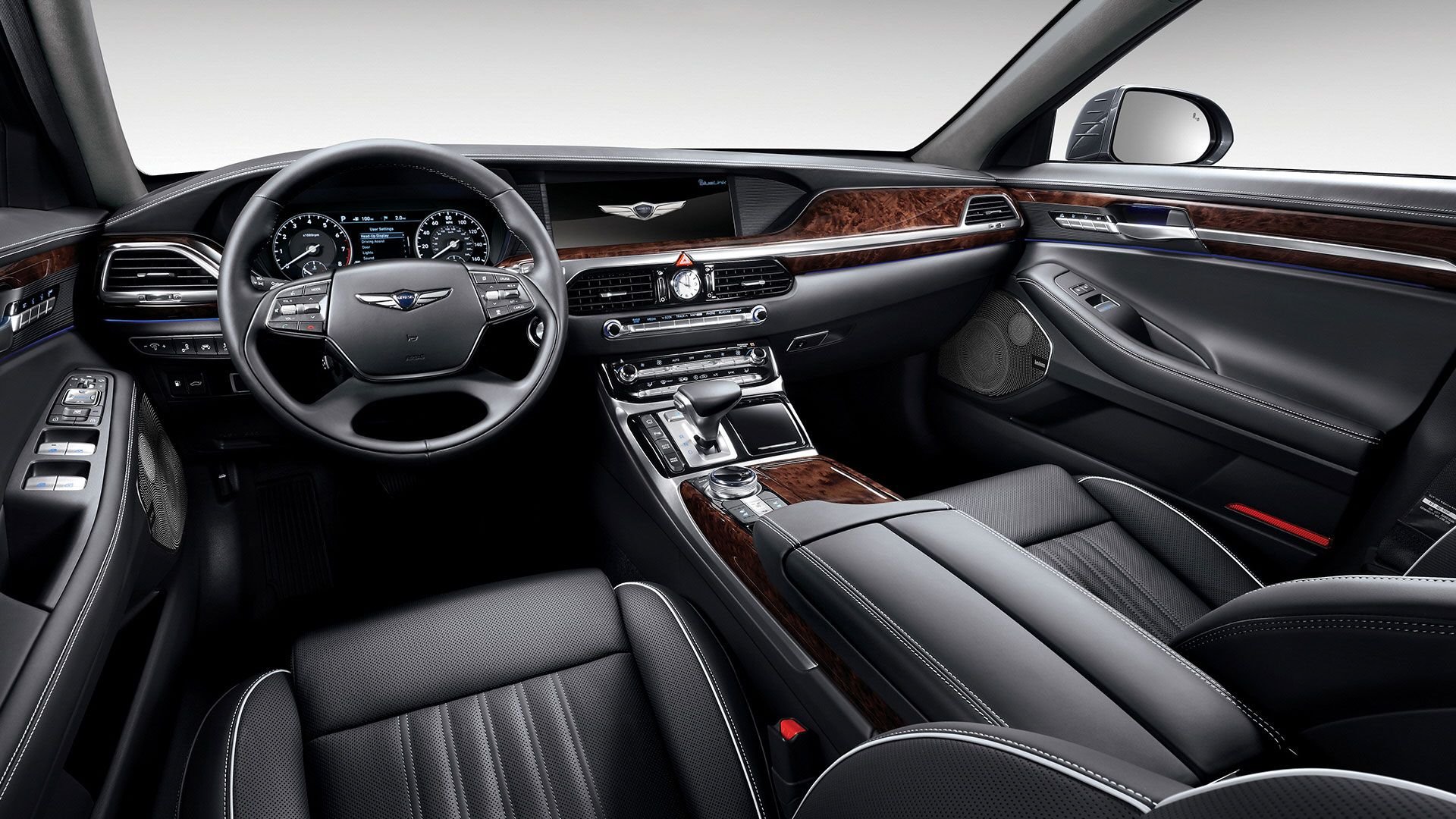 Wrong For
Budget Shoppers
The Genesis G90 may be a Hyundai, but it's light-years away from an econobox, if you get our drift. The least-expensive Premium model starts – starts, mind you - at $69,050, while a range-topping Ultimate with all-wheel-drive will set you back $73,150. To put that in perspective, the same money will also get you four-and-a-half Accents. That said, the G90 offers a lot of space, comfort, and technology for a lot less than a Lexus LS or Mercedes-Benz S-Class – while it's not for budget shoppers, it is an excellent value.
Performance Buyers
The specs certainly look good on paper. Even the base 3.3-liter, twin-turbo V6 develops 365 horsepower and 376 pound-feet of torque. But physics tells us it's pretty much for naught when the vehicle it's powering – in this case an AWD in Premium trim – comes with a curb weight of 4,784 pounds. Combine that with a handling character that feels utterly detached at every turn, and the G90 doesn't offer any pretense of being a sporty sedan.
Green Buyers
The G90 has EPA estimates of 17/24/24 city/highway/combined mpg, while our observed fuel economy was 20.4 mpg in mostly city driving. That's not particularly bad in itself, but the lack of alternative powertrains leaves the G90 short in its battle to attract customers from the BMW 740e and Mercedes-Benz S550e plug-in hybrids.
Learn more about the 2017 Genesis G90, along with this month's best deals and incentives »