The all-new 2017 Honda CR-V manages to improve on the outgoing model in just about every way.
Right For
Families
The CR-V is aimed squarely at small families, with plenty of room for two children in the back seat. Slightly larger on the outside than last year, there's 39 cubic feet of space behind the rear seats, an increase of two cubic feet on last year's model. Folding the rear seats, which can also be done from levers located in the cargo area, increases the capacity to 76 cubic feet.
Empty Nesters
Just as it appeals to families, the CR-V should also appeal to "mature" empty-nesters. Not only is it reliable, versatile, and packed with advanced safety features, these buyers will also appreciate the higher ride and easier ingress and egress.
Commuters
The latest CR-V is quieter than the outgoing model both around town and on the expressway. Steering feedback is also improved and the suspension does a nice job of absorbing everything from minor road imperfections to potholes. A narrower A-pillar and a larger window in the C-pillar improve visibility in front, to the sides, and in back, while a high ride height translates into a great view of the traffic ahead.
The Eco Conscious
While hardly hybrid-like numbers, the CR-V currently sits at the top of its class with all-wheel-drive models earning EPA mileage estimates of 27 miles per gallon in the city, 33 on the highway, and 29 combined. Our vehicle-measured mileage, after a week's worth of suburban driving, was 25.6 miles per gallon, which is definitely down on the EPA's estimates.
Safety Conscious Shoppers
A rear view camera is standard on all CR-Vs. EX models and above, which includes the Touring trim, up the ante with the advanced Honda Sensing suite of advanced safety features as standard. Honda Sensing includes forward collision warning, automatic emergency braking, lane keep assist, lane departure warning, road departure mitigation, and adaptive cruise control with stop-and-go traffic capability.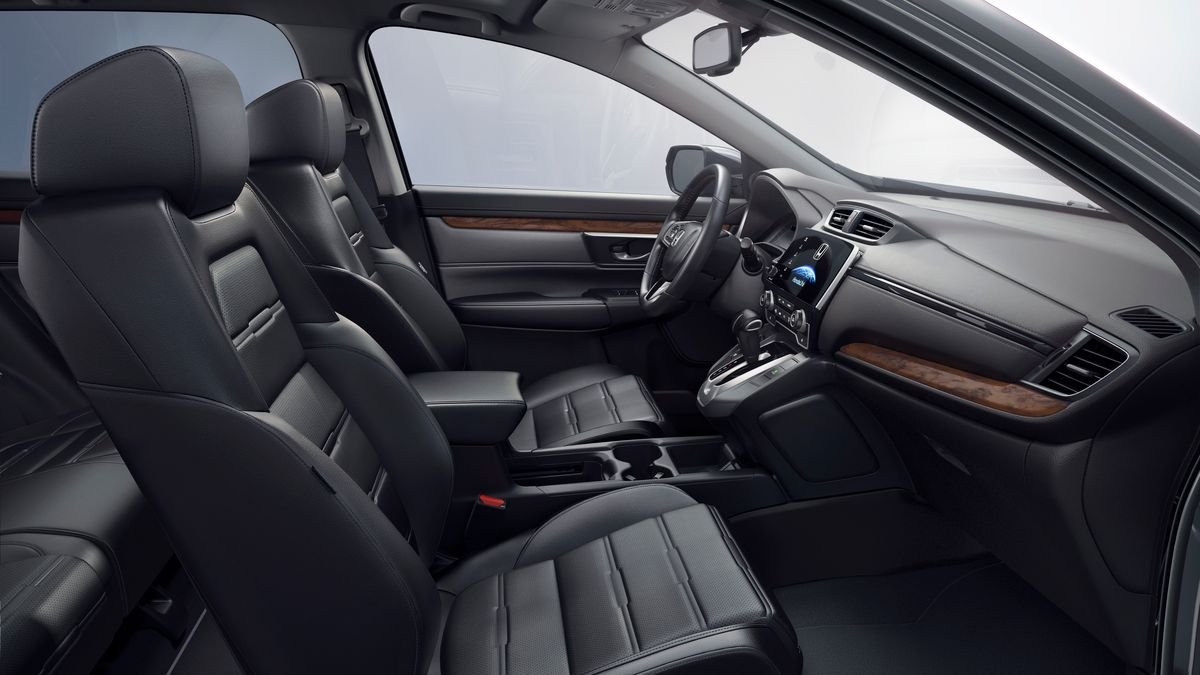 Wrong For
Budget Buyers
The entry-level front-wheel-drive model in LX trim has a base price of just $24,985, a little above the budget category. But the all-wheel-drive Touring trim takes the CR-V well out of entry-level vehicle territory, with an MSRP of $34,635.
Singles
Crossovers started as lifestyle vehicles – tall wagons that could handle bumpy and rutted dirt roads while hauling kayaks, bikes, skies, or other outdoor equipment on the roof. And while the CR-V will still do that, its mature, conservative styling don't exactly lend themselves to an outdoorsy chic aesthetic that single customers flock to brands like Jeep and Subaru for. Also consider the price, which could be a tough pill to swallow for young, unattached consumers.
Enthusiasts
Granted, the latest CR-V is greatly improved and more fun to drive. But "more" does not mean "a lot of." The 1.4-liter turbo four-cylinder churns out 190 horsepower. But that engine is only available with a boring continuously variable transmission. Add on a soft suspension and high center of gravity without any real off-road chops, and the CR-V just isn't a great choice for consumers that want to savor a drive.
Learn more about the 2017 Honda CR-V, along with this month's best deals and incentives »