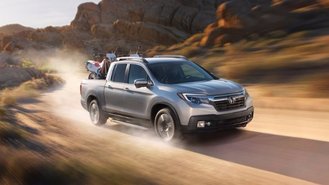 Is the 2017 Honda Ridgeline a good fit for your car-shopping priorities? Especially if you have a family, spend time commuting, and crave an eco-friendly pickup, the answer is yes.
Despite the fact that pickup aficionados will hardly call the Ridgeline a "real" pickup, it's a very clever and seriously practical vehicle that midsize crossover owners might want to consider before they blindly trade in their current ride for yet another SUV.
Right for
Family Buyers
Think of the Ridgeline as a Honda Pilot without the third row but with a lot more cargo capacity behind the second row. It's way cooler than a minivan and will transport 5 adults in comfort. It's also versatile with a capital "V." There's a lockable, watertight underbed storage compartment, rear Magic Seats that flip up for hauling a 50-inch flat screen TV in the box and either a 3,500 (FWD) or 5,000 (AWD) pound tow capacity.
Commuting Buyers
Like the Pilot and Odyssey, the Ridgeline handles potholes and pavement imperfections with ease. Thanks to generous sound insulation, the interior is very quiet. The suspension offers a comfortable ride, easily soaking up potholes and other road imperfections on those long drives to and from work. Visibility, except for that small rear window, is also excellent, while the controls are intuitive and within easy reach of the driver. The only issue we encountered was the lack of an on/off/volume button for the infotainment system – everything is controlled by touch, which makes it more distracting to use than it should be.
Green Buyers
While hardly a hybrid, the Ridgeline is also not typical for a pickup when it comes to fuel efficiency. The EPA estimates fuel economy at 18 mpg city, 25 mpg highway and 21 mpg combined, while we experienced 20.2 miles per gallon in city driving and 27.2 mpg on the highway.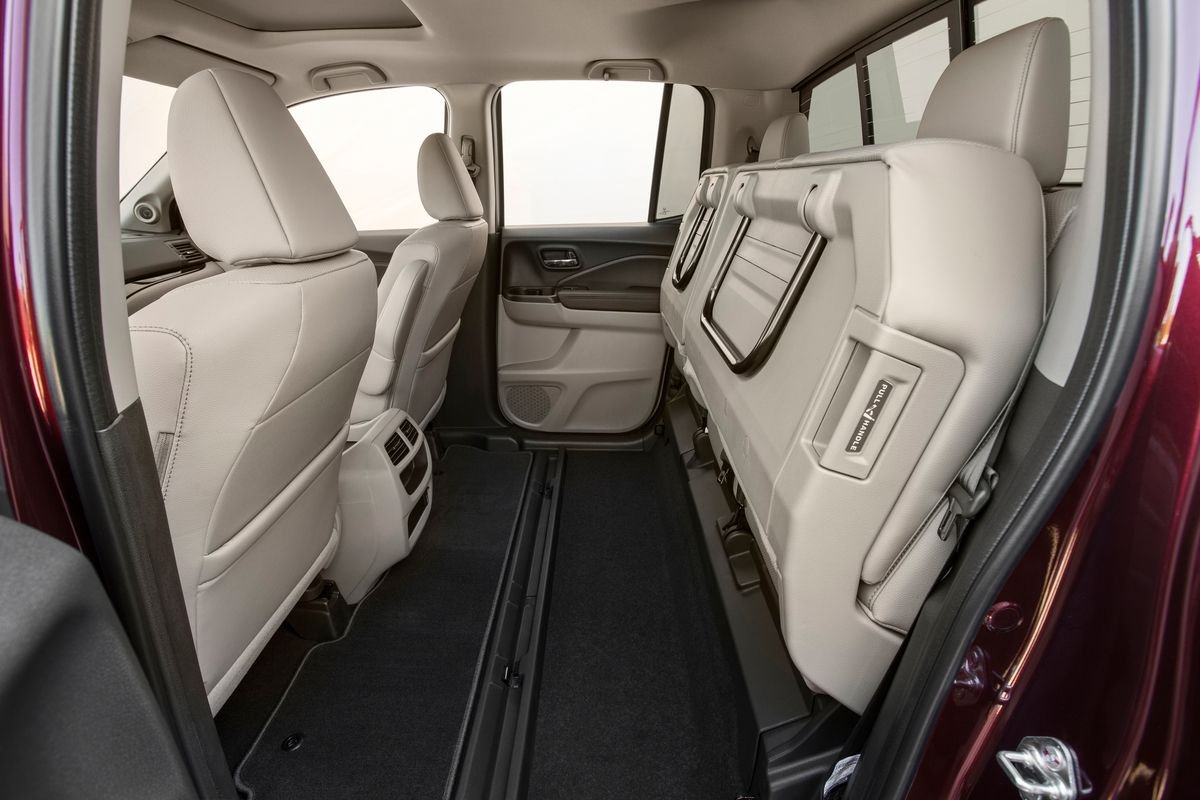 Wrong for
Performance Buyers
The words "performance" and "pickup" typically don't appear in the same sentence and this holds true for the Ridgeline. There aren't any issues with passing other vehicles or merging into traffic. But while the Ridgeline is quick for a pickup with impressive straight-line performance, the additional mass of an AWD system and a high center of gravity means it's not nearly as nimble as a sports sedan on back roads.
Budget Buyers
The base price of a FWD Ridgeline is $30,375, which pretty much keeps it off the list for buyers on a budget. And that's just the entry-level trim. Loaded up with all the bells and whistles, the AWD Black Edition has an MSRP of $43,770.
Single Buyers
Despite its slick looks and smaller size, the fun to drive quotient is definitely missing and chances are, you don't need anything nearly this large to haul your stuff. A vehicle this size is also harder to park in the city.
Safety Tech Buyers
Although the Ridgeline is the only pickup to earn a Top Safety Pick Plus rating from the IIHS, the Honda Sensing suite of advanced safety features, which qualifies it for this rating, is only available on the two top trim levels – the RTL-E and the Black Edition.
Learn more about the 2017 Honda Ridgeline, along with this month's best deals and incentives »