Is the 2017 Hyundai Elantra Sport a good fit for your car-shopping priorities? If you're single, on a budget, and looking for bang for the buck, the answer is yes.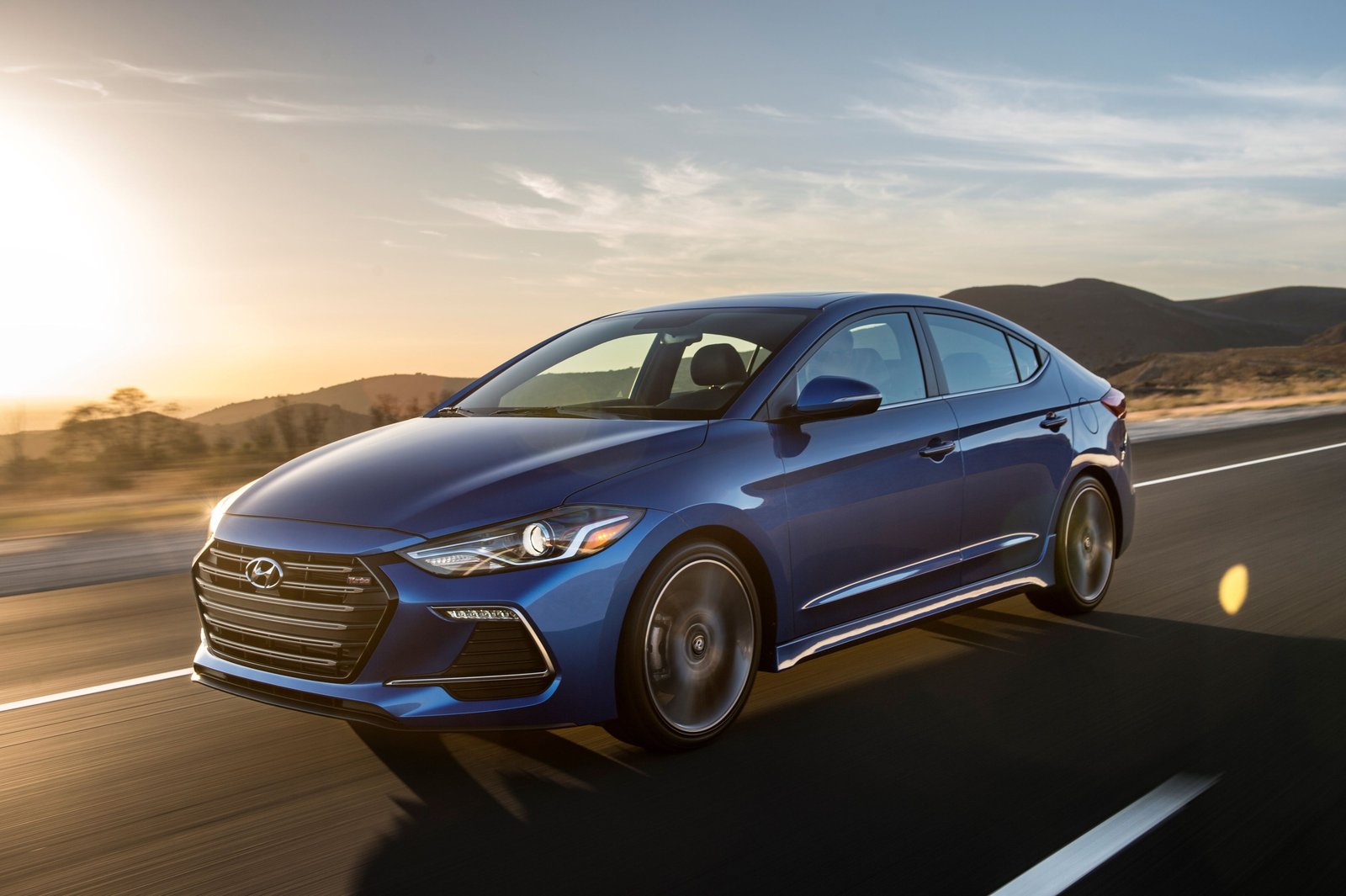 Right for

Performance Buyers
The words Elantra and performance are no longer a mutually exclusive. There's a 1.6-liter direct-injected turbo shared with the Veloster Turbo under the hood, and a fully independent suspension in back. Compared to the standard Elantra, the Sport packs a larger front stabilizer bar (plus one in the rear), higher spring and damper rates all around, quicker steering, larger front brake rotors, and specific 18-inch alloy wheels. The result is very good steering feedback, grippy brakes that are easy to modulate, and an Elantra model that's really fun to toss around.
.
Budget Buyers
A base Elantra sedan with a six-speed manual can be had for under $18,000. For just $4,500 more, the Sport gives you a more powerful engine, an upgraded suspension, edgier styling, and a multitude of extra features. Every Sport comes with leather sports seats, a flat-bottom steering wheel (with paddle shifters on automatic models), a sport instrument cluster, proximity key with push-button start, and Android Auto and Apple CarPlay compatibility.
Single Buyers
There's plenty of room up front as well as in the back, where two adults can ride comfortably—three in a pinch. The trunk boasts 14.8 cubic feet of storage space, the rear seat folds on a 60/40 split. Total passenger and cargo volume comes in at 110.4 cubic feet, enough for the EPA to classify the Elantra as a midsize vehicle. Still, an overall length of 179.1 inches makes it a cinch to park and, more importantly, makes it easier to find a parking space in the city.

Green Buyers
EPA figures have yet to be released, but the same engine in the Veloster Turbo produces 25/33/28 city/highway/combined mpg with a six-speed manual, and 27/33/29 city/highway/combined when mated to a six-speed automatic. Although 250 pounds heavier, the Elantra Sport should produce results close to those numbers. These aren't hybrid-like ratings, but given the Sport's entertainment value, they're earth-friendly.

Commuting Buyers
The Elantra Sport's suspension is nicely compliant—firm without being harsh. So it's a sedan you could use for autocrossing on the weekends and as a daily driver. The interior is quiet for a vehicle this size, especially in urban driving. So what's the rub? Because it's a compact sedan, you won't get the same commanding view in traffic as you would in a crossover. But the good, in this instance, outweighs the bad.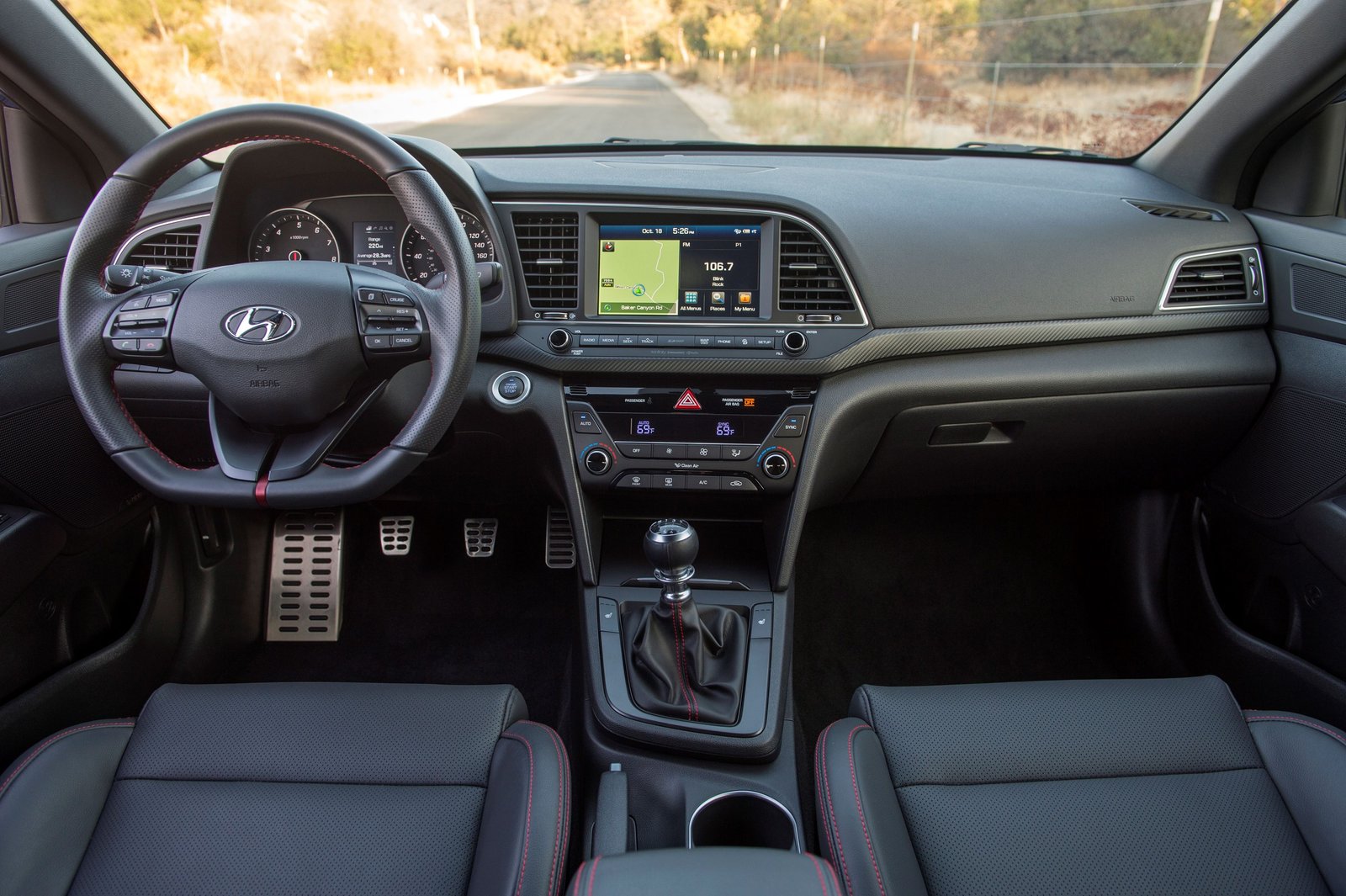 Wrong for

Family Buyers
If you have two small children, the Elantra Sport should work just fine. They'll still fit in the backseat as they grow older, but the space between them might not be enough to prevent arguments over territory. The trunk, too, might prove too tight for a growing family. A minivan it's not, but if it's parked next to one in your garage, it would make a nice second car.

Safety Tech Buyers
A rearview camera is standard, but you have to spend $2,450 for the Premium package in order to get blind spot detection, rear cross-traffic alert, and lane change assist. Features like forward collision warning and automatic emergency braking aren't available at all.
Learn more about the 2017 Hyundai Elantra Sport, along with this month's best deals and incentives »