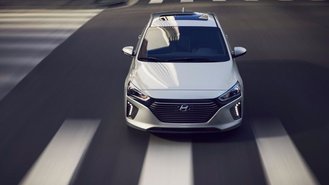 New for 2017, Hyundai's Ioniq Hybrid would like you to think that it's something more hip than a hybrid. But despite its sporty looks and above-average handling, like most hybrids it's hobbled by a lack of horsepower.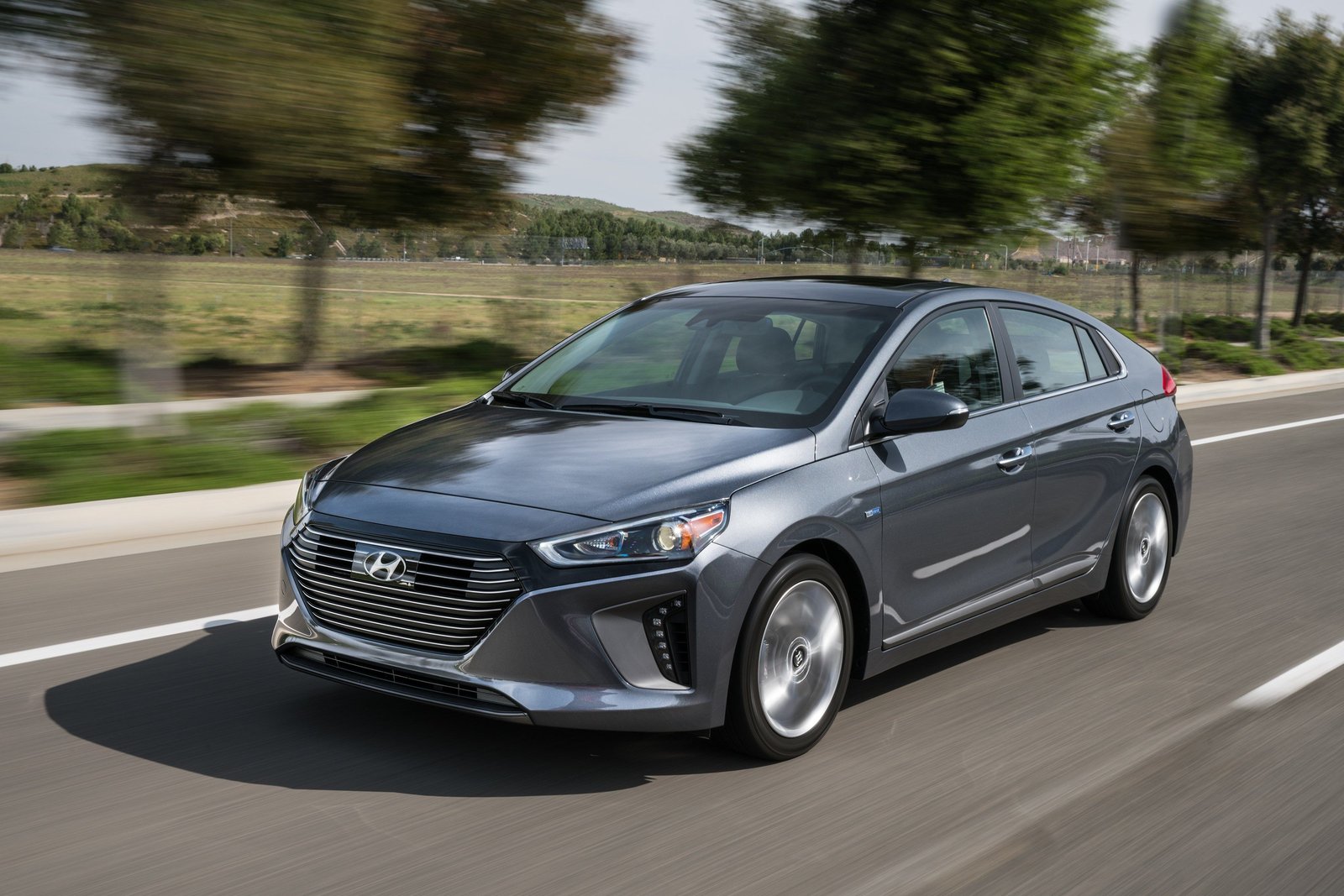 Right For
Families
Families with a couple of small children will be pleased with the Ioniq's 96.2 cubic feet of passenger space – that's more than the Toyota Prius (93.1 cu ft), Chevrolet Cruze Hatchback (94 cu ft), and Ford Focus (94 cu ft). The Ioniq's 26.5 cubic feet of cargo space also bests the Cruze Hatch (24.7 cu ft) and Focus (23.8 cu ft), as well as the Mazda3 Hatchback (20.2 cu ft). With four doors, ingress and egress to the back seats is easy, while 35.7 inches of rear seat leg room outshines the Prius (33.4 in), Focus (33.2 in), and Toyota Corolla iM (32.7 in), narrowly losing to the Cruze Hatch by 0.4 inches and the Mazda3 by 0.1 inch – in the grand scheme, Chevy and Mazda's advantages are negligible.

Singles
The best thing about the Ioniq is that it doesn't look like a hybrid. It starts with an aggressive front end that continues along the sides with a Kammback look that's topped off by a rear window that's split horizontally with a mild spoiler. But it's not over-styled like the Toyota Prius. Although the low rolling-resistance tires don't offer much in the way of grip, the ride is well controlled. Inside, the seats are supportive and the instrumentation is clear, intuitive, and modern looking. Acceleration is also fairly brisk for a hybrid and, best of all, it's equipped with a six-speed dual clutch transmission, not a buzzy CVT.

Eco Friendly
It's a hybrid and, as of this writing, it's the most fuel-efficient non-plug-in vehicle in America. It scores an EPA-estimated 57 miles per gallon in the city, 59 on the highway, and 58 combined. In a mix of suburban and highway driving we even managed to beat those numbers with a vehicle-measured 61.9 miles per gallon.

Value Oriented
The entry-level Blue model has an MSRP of $23,160 – a bargain for a hybrid with an extensive standard equipment list to boot: dual zone climate control, a seven-inch touchscreen with Android Auto and Apple CarPlay, and automatic headlights are all standard. Hyundai tops it off with one of the most comprehensive warranties in the industry – including a lifetime one for its hybrid batteries.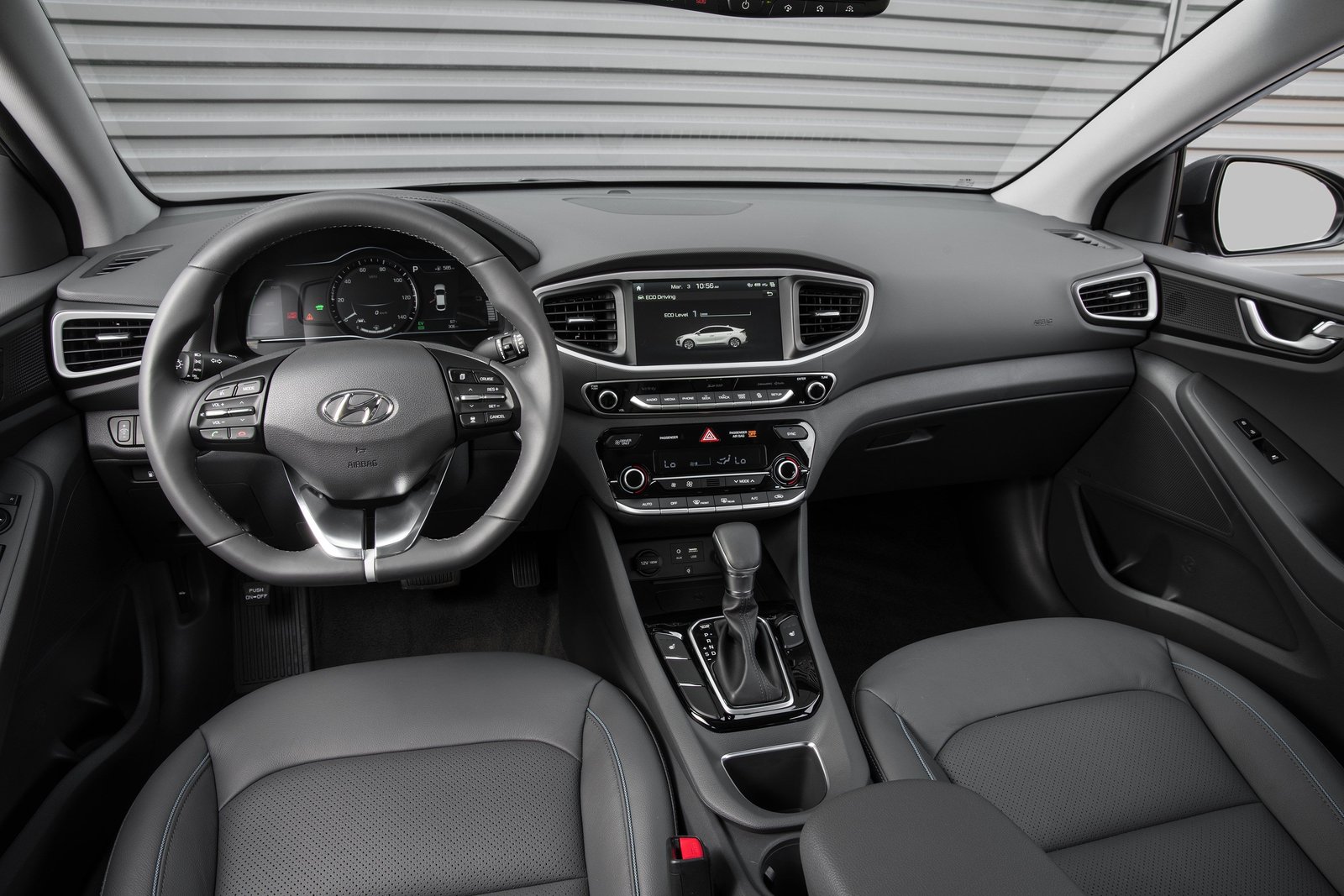 Wrong For

Enthusiasts
Tesla has shown that greenness and performance can mix. But 139 horsepower from a 1.6-liter 4-cylinder engine and a 32-kilowatt electric motor, maximum engine torque that doesn't come until 4,000 rpm, and a lack of grip from its narrow, low rolling-resistance tires means the Ioniq is adequate for commuting, but not great if you want to have some fun or love speed.

Safety Focused
It's a mixed bag here because a rear view camera is standard across the lineup. But in order to get automatic emergency braking, radar-based cruise control, and lane departure warning, you have spend $24,835 to step up mid-level SEL trim and add the $1,000 Tech Package. To get those same features on the range-topping Limited, you have to order the $3,000 Ultimate Package, which also adds rear parking sensors and HID headlights with dynamic bending light. Finally, forward collision warning and lane departure warning are not offered at all.
Learn more about the 2017 Hyundai Ioniq Hybrid, along with this month's best deals and incentives »