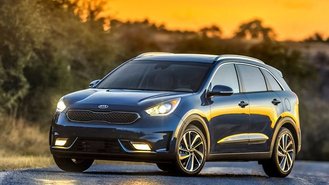 The 2017 Kia Niro hybrid walks the line between traditional wagon and crossover, which could be a problem for some consumers, but it doesn't flaunt its greenness like most hybrids. Still, this ultra-efficient five-door isn't without its problems.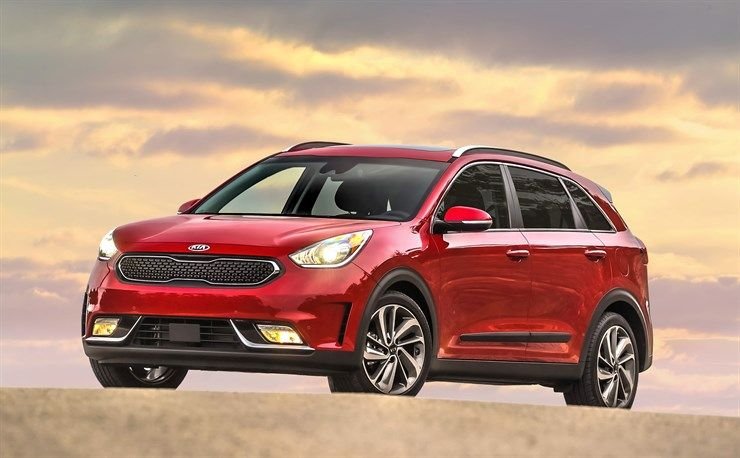 Right For
Singles
If you simply must have a hybrid, the Niro isn't a bad choice. It splits the difference between a compact hatchback and a compact SUV – Kia claims the Niro is the latter, but its lower-than-usual ride height presents it more as a slightly lifted wagon, like an Audi A4 Allroad or Subaru Outback. Ingress and egress are easy because of the lower ride height, while rear seat legroom is also very good, with room for two adults on either around-town jaunts or longer rides.
Eco Conscious Buyers
The Niro is a hybrid and would be doing something wrong if it didn't appeal to green shoppers. EPA fuel economy estimates of 51 mpg city, 46 highway, and 49 combined are excellent for a compact wagon. In a mix of suburban and highway driving we even managed to beat the EPA's combined mpg number, with a vehicle-measured 50.1 miles per gallon.
Commuters
The engine sounds coarse on hard acceleration and impact noise enters the cabin when traveling over rough and bumpy roads. Despite these issues, the Niro's smooth, stable ride and an otherwise quiet cabin make for an overall pleasant commute. The excellent fuel economy will also save you at the pump. The interior of the Niro EX we tested offers supportive, leather-trimmed cloth seats, and clear, intuitive, instrumentation. Standard Apple CarPlay and Android Auto lead to reduced driver distraction.
Safety Conscious Shoppers
A rearview camera with dynamic guidelines is standard across the lineup, while choosing the EX trim also adds blind spot detection, rear cross-traffic alert and lane change assist. Radar-based cruise control, automatic emergency braking, forward collision warning, and lane departure warning are part of an optional technology package available on all but the base FE model.
Wrong For
Families
97.1 cubic feet of passenger space is above average for the class, and there's plenty of room in the back seat for two children. But where the Niro comes up short is the 19.4 cubic of storage behind the back seats – more than two cubic feet less than the Toyota Prius and below average for a typical crossover.
Budget Buyers
The entry-level FE, with a manufacturer's suggest retail price of $23,785, is a bargain for a hybrid crossover. But the EX model we tested, which came with the optional Sunroof and Advanced Technology Package, boasted an MSRP of $28,895 – a figure well north of budget territory for a vehicle that's this small.
Enthusiasts
Ah, there is some good news here: feedback from the brake pedal and steering is very good, and there's very little body lean through corners. The Niro even has a six-speed dual clutch transmission instead of a buzzy, annoying CVT. But with just a 104-horsepower, 1.6-liter four-cylinder engine and a 43-hp electric motor, there's only 139 system horsepower – well below sports sedan territory. That's disappointing in a world of turbocharged and similarly priced Honda CR-Vs and Ford Escapes.
Learn more about the 2017 Kia Niro, along with this month's best deals and incentives »