A traditional transmission helps the 2017 Kia Optima feel less like a hybrid, but owners pay a premium for its greenness, plus our observed fuel economy fell short of EPA estimates.
Right For

Family Buyers
A combined passenger and cargo volume of 113 cubic feet, close to the top of the EPA's midsize category, means lots of room for up to five adults. In addition, unlike a typical hybrid sedan, the rear seat actually splits and folds forward, revealing a pass-through to the trunk for added versatility and cargo-hauling capability.

Green Buyers
It's a hybrid so of course it should appeal to green buyers. EPA estimates of 39 miles per gallon city, 46 mpg highway, and 42 mpg combined give it excellent fuel economy for a midsize sedan. In around town driving, however, we only managed to average 30.3 mpg. That's still very good mileage, but it's also 24 percent below the EPA's city rating. In this instance, we might be able to chalk it up to the fact that hybrid batteries aren't nearly as efficient in cold weather.

Commuting Buyers
A smooth, comfortable ride and a quiet cabin take the stress out of commuting. Aided by the electric motor, acceleration off the line is brisk. The interior also boasts great fit and finish, excellent visibility, supportive seats and clear instrumentation. Standard Apple CarPlay and Android Auto connectivity don't hurt, either.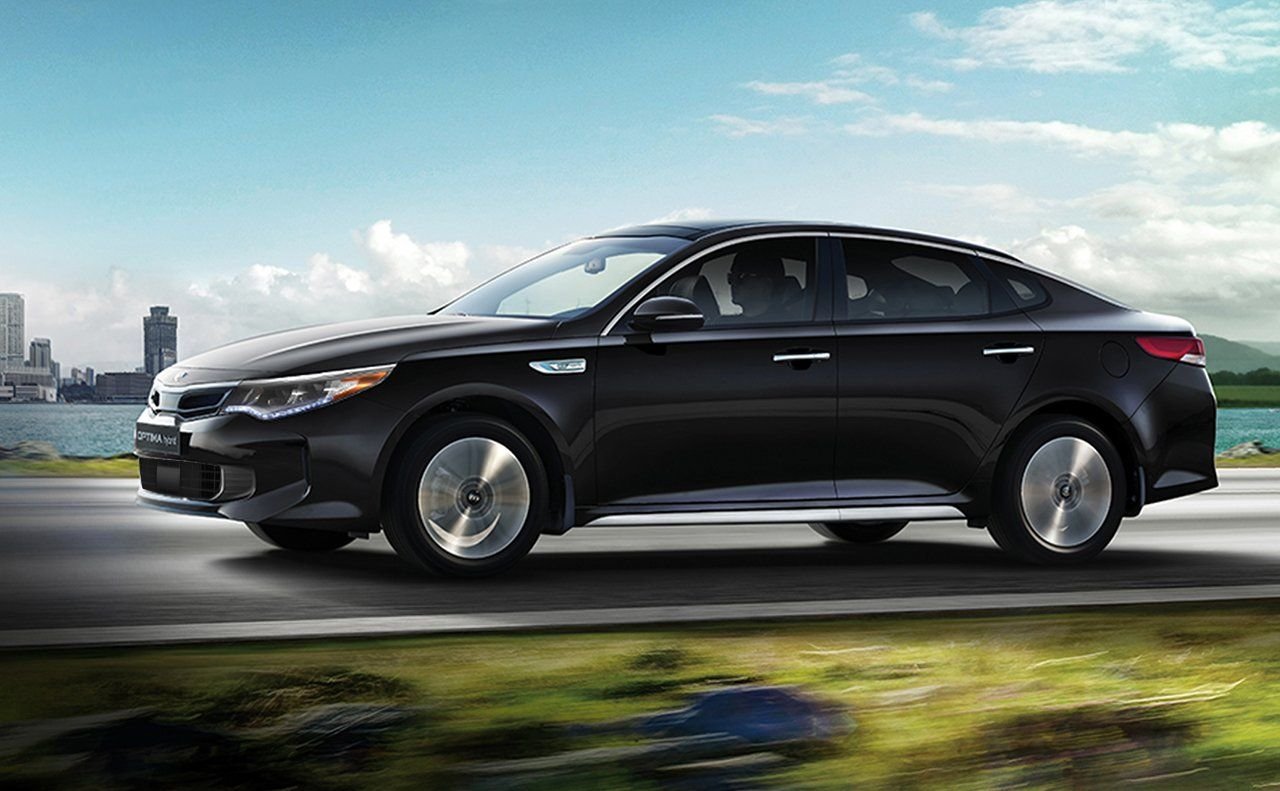 Wrong For

Single Buyers
A midsize sedan with a hybrid badge screams middle age – something young singles might wish to avoid at all costs. But that's not all. For thousands less there are a number of smaller sedans and hatchbacks that are easier to park, nearly as fuel efficient, and much more entertaining to drive.

Budget Buyers
The gasoline-only Optima has an affordable base price of $23,095. But the entry-level hybrid model, the Premium, is nearly $4,000 more. There's even a bigger gap at the top, where the gas-only EX is nearly $5,000 less than the budget-busting $36,885 EX hybrid.

Performance Buyers
Thanks to a traditional six-speed automatic transmission, the hybrid feels much like a regular Optima. On the minus side, like the regular Optima, it isn't much of a sports sedan. Steering feedback is good and the suspension is forgiving without feeling soft. It's also easy to modulate the brake pedal – a rarity in vehicles with regenerative brakes – and the electric motor offers instant torque off the line. But the suspension emphasizes comfort over handling, while the seven additional system horsepower (versus the gasoline-only EX) has to haul around 176 more pounds.

Safety Tech Buyers
Advanced safety features like rear park assist, blind spot detection, rear cross-traffic alert, and lane change assist are part of an optional $1,795 package on the base model. To add those features plus more advanced active safety systems like radar-based cruise control, automatic emergency braking, forward collision warning, automatic high beams, and lane departure warning, you have to choose the range-topping EX, and then add the $5,000 Technology Package.
Learn more about the 2017 Kia Optima Hybrid, along with this month's best deals and incentives »