A ride on the firm side might turn off some, but excellent fuel economy, exceptional handling and near-luxury style should help the 2017 Mazda6 appeal to a wide range of buyers.
Right for

Single Buyers
The Mazda 6 might seem a bit large for singles, but this isn't your average midsize sedan. Slick design, a stunning interior, an engaging personality, and the availability of a 6-speed manual on Sport and Touring trims set it apart from the crowd. A decent-sized back seat with a pass-through to the 14.8 cubic foot trunk adds to its versatility.

Budget Buyers
While a Grand Touring model can easily top $34,000, the Sport trim has a base price under $23,000. That's hardly economy car territory, but, in comparison, the Mazda6 has more interior room and more power under the hood. It's also nearly as fuel efficient as many compact and subcompact cars. Topping it off are its better-than-average resale value and low maintenance costs.

Performance Buyers
The Mazda6 won't smoke its tires and can't match the performance of an American muscle car. But a balanced chassis and responsive brakes make it a standout in the midsize sedan class. The 2017 model also features more precise steering (Mazda calls it G-Vectoring Control). During cornering, the system slightly reduces engine torque, which increases the load on the front tires and improves cornering response.
Commuting Buyers
The ride is on the firm side, so it's not for everyone. But the Mazda 6 also has a premium interior with comfortable, supportive seats, easy-to-read gauges and clear sightlines for the driver. Mazda also added more sound-deadening materials in 2017, so the interior is impressively quiet, even while passing at freeway speeds.

Green Buyers
When equipped with an automatic transmission, the Mazda 6 delivers an EPA-estimated 27/35/30 city/highway/combined miles per gallon. Many owners report even better results, while our observed fuel economy was 28.1 mpg in city driving in the winter. These aren't hybrid-like numbers, but they're impressive for a midsize sedan that's as fun to drive as the Mazda6. For even more efficiency, active grille shutters and a regenerative braking system (that reduces the load on the battery and helps power the accessories) is available on the Grand Touring as part of the $2,500 Premium Package.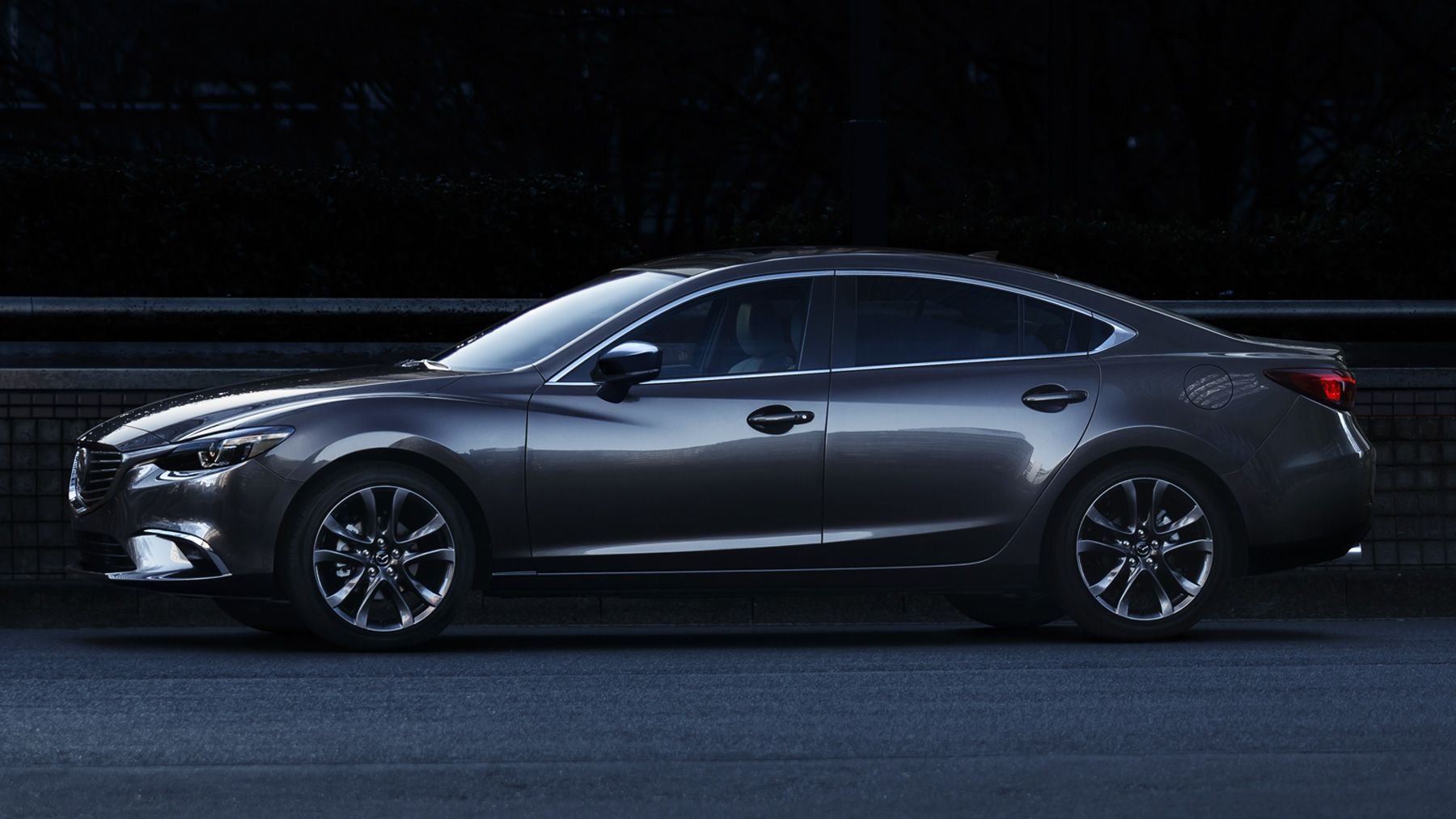 Wrong For

Family Buyers
The Mazda6 probably qualifies as a family car – but only for a family of four or less. That's because it lacks the passenger space and cargo-hauling versatility of either a minivan or most SUVs.

Safety Tech Buyers
If you're looking for active safety features, you can forget the Sport model. Rear cross traffic alert, blind spot monitoring, and automatic emergency braking are standard on just the Touring and Grand Touring trims. In addition, standard lane departure warning, lane keep assist and radar-based cruise control (with a proximity warning) are found only on the Grand Touring model.


Learn more about the 2017 Mazda Mazda6, along with this month's best deals and incentives »