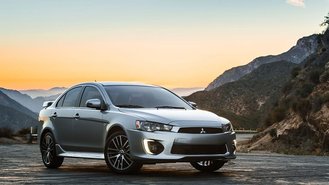 Is the 2017 Mitsubishi Lancer SEL AWC a good fit for your car-shopping priorities? Especially if you're single, interested in a great warranty, and slog through ice and snow in winter, the answer could be yes.
Given its sporty looks and the option of an all-wheel drive system, the latest Lancer should be at the top of the list for many compact car buyers, especially those who live where the snow flies.
Unfortunately, a noisy cabin adorned with hard plastics, less than stellar fuel economy and only average handling relegate the current Lancer to the backwaters of the compact class.
Right for
Budget Buyers
The 2017 Mitsubishi Lancer starts at $18,630 for a FWD ES model with a manual transmission. The SEL trim with AWD is more expensive, but an MSRP of under $23,000 for an all-wheel-drive sedan is still a relative bargain, especially if you live where the snow flies. There are better sedans out there in the competitive compact segment, which means sizable rebates are available on the Lancer. There's also a generous 10 year/100,000 mile drivetrain warranty and free roadside assistance for five years.
Commuting Buyers
The Lancer has a fairly soft ride which translates into a comfortable commute. The SEL also comes with automatic climate control and heated leather front seats with eight-way driver adjustment. On the other hand, Mitsubishi seems to have skimped on insulation, as quite a bit of tire and road noise enters the cabin at freeway speeds.
Single Buyers
The Lancer is small enough that it's easy to park even in congested urban areas. At the same time, there's plenty of room in the back for two adults, even three in a pinch. And while the trunk is a bit undersized for a compact sedan at just 12 cubic feet, the rear seats flip and fold forward, and there's a large pass-through for long objects.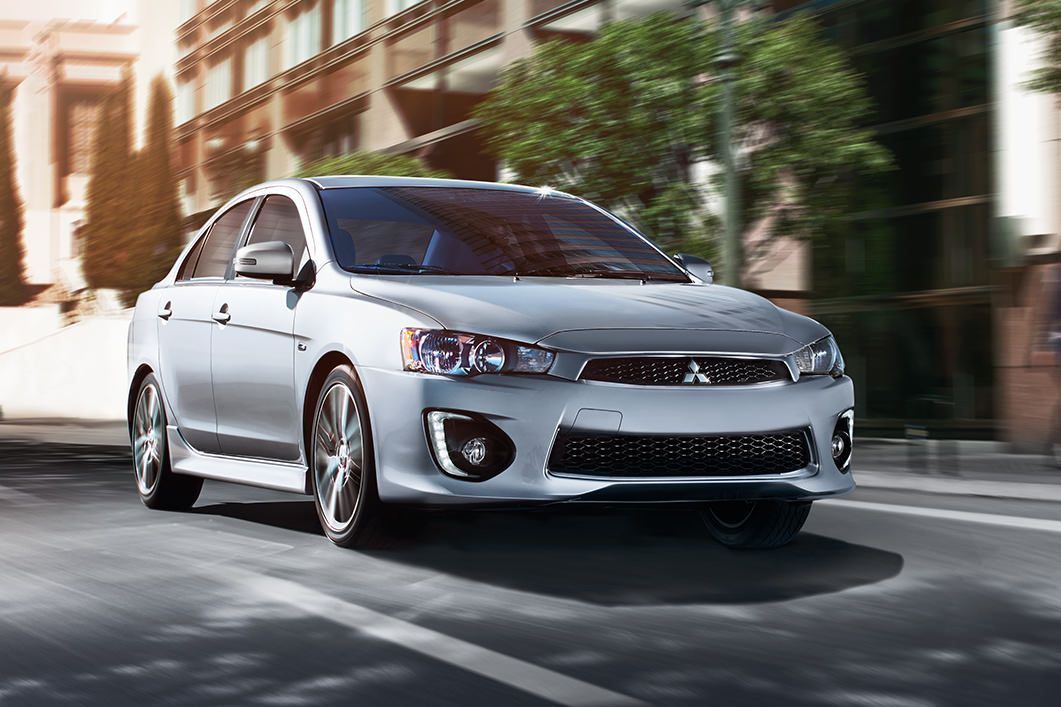 Wrong for
Family Buyers
While the backseat is certainly large enough for two children, a smallish trunk really limits the amount of luggage and paraphernalia you can carry on trips. If you have a larger vehicle in your garage, the Lancer might make a decent second car.
Performance Buyers
Don't confuse this Lancer with the recently retired high-performance Evolution. The 2.4-liter -four-cylinder produces a modest 168 horsepower and it's mated to a buzz-killing CVT. The engine not only sounds coarse, the CVT lacks the stepped functions of modern units, adding its own droning sound to the general cacophony that accompanies the Lancer's acceleration.
Green Buyers
You might think that most compact sedans should offer good fuel economy, and the two-wheel drive Lancer does, although at 27/34/30 city/highway/combined mpg, it's only a mid-pack contender. The AWD SEL, on the other hand, only manages to score an EPA-estimated 23/30/26 city/highway/combined mpg, figures now eclipsed by many midsize sedans.
Safety Tech Buyers
The good news for 2017 is that a rearview camera is standard on all trim levels. On the other hand, features like lane departure warning, blind spot monitoring, adaptive cruise control, and automatic emergency braking aren't available at all.
Learn more about the 2017 Mitsubishi Lancer, along with this month's best deals and incentives »