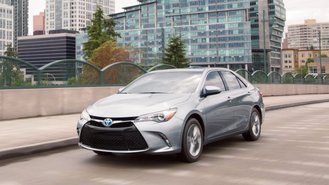 The 2017 Toyota Camry Hybrid's gas-electric powertrain tops the lineup in fuel efficiency, but drawbacks related to its hybrid system, its price, and its boring personality limit its appeal.
Right For

Value Oriented
A base MSRP of $27,675 puts the Camry Hybrid LE in the middle of the midsize hybrid sedan market. Given its excellent resale value, it should be one of the least-expensive hybrids to own over the long term. One more thing: sedans, particularly hybrids, haven't been selling well lately, which should make it even more of a bargain. For example, our CarsDirect Pricing Insider shows up to $2,750 in incentives as of this writing.
Families
Although lacking the space and versatility of a minivan or SUV, smaller families will find plenty of room in the Camry Hybrid, with the back seat offering enough room for three adults to sit in comfort, even on long trips. And while battery placement means cargo volume is reduced over the non-hybrid version, it's still a generous 13.1 cubic feet.

Eco Friendly
The Camry Hybrid is the eighth most fuel-efficient sedan – excluding plug-in hybrids – sold in the US, with an EPA-estimated 40 miles per gallon in the city, 37 on the highway, and 38 combined. Those numbers beat the non-hybrid Camry by 19 miles per gallon in the city, six on the highway, and 13 combined. Our test car's indicated fuel economy was 37.7 mpg in freeway-heavy driving.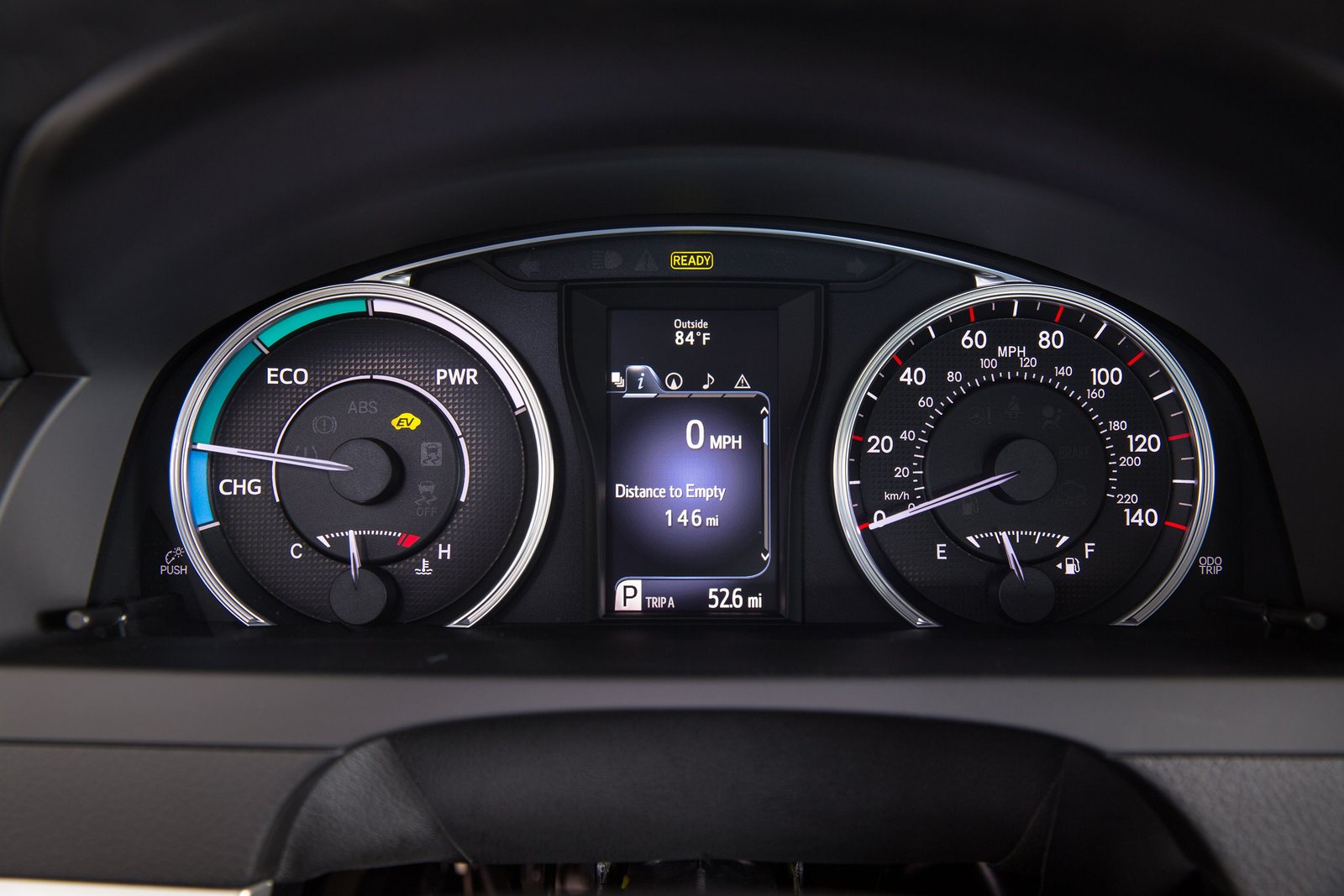 Wrong For

Singles
Technology is present, but it's surrounded by bland, uninspired exterior styling. If you simply must have a midsize hybrid, both the Malibu and Ford Fusion hybrids offer more style, more refined drivetrains, and better EPA-estimated fuel economy. At this price point and even below it, you'll also find any number of small sedans and hatchbacks that are more exciting to look at and sit in, nearly as fuel efficient, and far more entertaining to drive.

Commuters
What should be an ideal commuter is hampered by a lack of feedback from the steering system, and a regenerative braking system that exhibits poor transition from regeneration to normal braking – it'll drive you mad in traffic. We also found it difficult maintaining a steady speed on the freeway due to a stiff accelerator pedal that also offered too little feedback.

Enthusiasts
The Toyota Camry is already about as unenthusiastic as a car gets, and the impact of a hybrid system doesn't help matters any. In addition, feedback from the artificially-heavy steering system is minimal, while body lean in corners is noticeable with the Michelin Primacy MXV tires offering minimal grip in hard turns.

Safety Conscious Buyers
Only a rear view camera is standard across the lineup. In order to get blind spot detection and rear cross-traffic alert, you have to step up to the XLE trim level. Once there, you have to order the optional $3,735 Technology Package that includes those two features, a moonroof, plus a pre-collision system, lane departure alert, auto high beams, and radar-based cruise control. That's frustrating in a vehicle so closely associated with family hauling.
Learn more about the 2017 Toyota Camry Hybrid, along with this month's best deals and incentives »