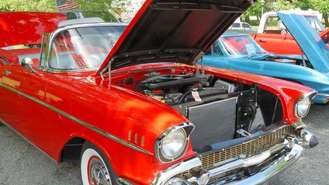 There are a lot of considerations when thinking about muscle car restoration. Probably the biggest thing on your mind is budget, and it should be. Restoring any car is an expensive venture, and an American muscle car restoration is no exception. There are many American muscle cars on the used car market, but the condition of those cars is anyone's guess. The degree of restoration needed on any one can range from one end of the spectrum to another, and so the expense of the restoration will also vary. However, it is possible to restore a car on a budget, and here you will find some tips to do it at the cheapest price possible.
Determine the Type of Project
First, take into consideration the level of restoration needed and that you are prepared to carry out. Do you need to look for a minimal restoration project, or are you prepared for a restoration that requires a more involved approach? The age, type and condition of the vehicle will dictate just how much will be involved. Are you planning to do all of the work yourself, or pay someone do it for you? Your project will likely be somewhere in the middle of the spectrum, but these are considerations you need to keep in mind before you purchase the vehicle to restore.
Set a Budget
Before even looking at purchasing a vehicle, set your budget, then add about 30 percent. There always winds up being more work than you planned on. If you do this early on, it will benefit you down the road. If you wind up not needing the extra funds, buy a new set of rims to reward yourself for your thriftiness.
Assess Your Knowledge and Abilities
Take stock of your own technical abilities prior to considering the extent of the project. Do you have advanced mechanical abilities? Can you disassemble and reassemble a car engine, or do you have trouble finding the dipstick? You need to be brutally honest with yourself. If needed, take a course or two at the local college on mechanics or body work. There are many restorations best left up to professionals, who's business it is to complete these for the best possible outcome.
Do It Yourself
Many people get a lot of satisfaction knowing that their patience, persistence, and perseverance brought that beautiful car back to life. And a lot of money can be saved if you do the work yourself. There are no labor costs associated with doing work yourself. You have the added benefit of becoming an expert on your particular vehicle. No one will know more about the car than you. That being said, doing the work yourself can be a double edged sword. If you wind up messing something up, it will likely cost you double to have a professional fix it. Know your limits and don't attempt a portion of the project just because you read the owner's manual.
Barter
Bartering is a time-honored tradition for obtaining goods and services and can help with this endeavor as well. If you are knowledgeable in a service or product, there are a number of online forums and classified advertisements to post your abilities in trade for someone to help for your restoration.
Make Sure the Price Is Right
A careful inspection of the car you are looking to purchase will ensure you stay on budget. Have the vehicle inspected by a knowledgeable mechanic or body shop. It may cost a little bit, but by having a professional inspect the vehicle, you will know up front what issues the vehicle has, what repairs or reconditioning needs to be done, and whether there is any costly work that needs to happen that may not be readily apparent. Most mechanics will do an inspection for under a hundred dollars. If it saves your five hundred or a thousand later, it is entirely worth the upfront expense.
The Tools You'll Need
Having the right tools for your muscle car restoration will make the job much easier.
Auto body kits.You'll need to do plenty of body work during your muscle car restoration. Having a good auto body kit is vital for this. You'll be able to work on the fenders and other body areas easily, as a good auto body kit should contain everything you need, including pullers and a rubber mallet
Engine hoist.The simplest way to do work on the engine is to have the engine out of the car. For this you need an engine hoist. It's not a very expensive piece of equipment, and once you begin working, it will more than repay the investment you made in it
Paint booth.Having your own paint booth in the garage can save a great deal of money when you're finally ready for painting. It's not difficult to build and means you have control of everything. However, this is only recommended if you have experience in painting cars
Electrical testers.There can be many problems with the electrical systems in older cars. Having the electrical testers that allow you to check them is vital to getting the muscle car back on the road. It can be the trickiest part of muscle car restoration, especially for those with no experience in auto electrics
Safety glasses.This is self-explanatory. You need one pair for each person working on the car
Jack stands.These support the car in a much safer fashion than a jack will. You need four. One for each corner
Floor jack.This is the kind of jack found in professional garages. It's the type you twist and pump a handle to raise and twist the handle the other way to lower it. You need at least one, but preferably two
Socket sets.Full sets are required, not individual sockets. You should have two full sets of each, shallow and deep
Ratchets.Used to turn the sockets, you should have at least three--two with long, straight handles and one stubby handled or flexible handle
Socket wrench extensions.You may need to reach farther than the socket will reach. The extension allows you to do that. You want at least two each of the following extension sizes: 3", 5", 8" and 10". A universal swivel is also needed
Screwdrivers.These are multi-tools, capable of performing many different tasks. You want at least two straight screwdrivers and two number two Phillips
Engine puller.This is also referred to as a cherry picker. It is used to remove and install engines. You will need one
Engine stand.An engine stand is used to support the block while you work on it. You will need one
Wrenches.Combination and/or double box end wrenches are needed for turning nuts and bolts when you need to apply more torque than a ratchet will withstand. You need two full sets
Transmission output shaft cover.This tool fits in the end of your transmission and keeps it from leaking fluid all over your garage or workspace
Pickle forks.Pickle forks are also known as ball joint splitters. If you're doing suspension work, you will need one of these
Spring compressor.If replacing coil springs, ball joints, control arms or bushings, at least one of these is a necessity
Transmission jack.This is a jack used to remove and replace transmissions. You can need one
Code scanners. If working on a newer car, you will need one of these to communicate with the computer so you can properly tune the car
Top Restorations to Consider
Generally speaking, the restoration of a muscle car is done in three parts: engine, paint and interior. The order you do them in does not matter as much as the quality of the restoration itself.
Make the Old New Again with Paint
For many muscle car collectors, the most important part of restoring the old vehicle is the paint job. This is what everyone notices when the vehicle speeds down the street or is being cooed over at classic car shows. However, a great paint job on a muscle car doesn't happen by accident--it takes planning and patience to achieve.
Before you begin painting your old muscle car, make sure that you prepare it properly. That means making sure you take care of any scratches or dings before painting. Before you start, paint the entire car with black primer so that dents and other imperfections will show up better. After you've corrected imperfections, sand away the primer and paint the vehicle with a high quality paint and several coats of tough clear-coat paint protector.
Use Original Engine Parts when Possible
Although aftermarket engine parts such as carburetors, cold air intakes and even exhaust systems can add much more horsepower to your muscle car, they may decrease its value. In most cases, classic muscle cars are considered to be more valuable when they use higher percentages of stock or original parts.
If you need to make repairs on the engine, and parts need to be replaced, try to locate new and original OEM replacement parts whenever possible. If new parts are not available, you may be able find used parts in good or excellent condition at specialty retailers on the Internet or even in your local salvage yard.
Keep the Interior Simple
Although diamond tuck upholstery, expensive leather seats and overhead consoles can add sex appeal to a muscle car, they can also take away from the authenticity and feel of brute power that most people associate with these cars. Keep your interior restoration as simple and authentic as possible.
Instead of replacing vinyl upholstery, have any tears in the seams repaired. Rather than replacing seats, find an upholstery shop that can re-stuff them for you. Keep in mind that restoring your muscle car to its most original and truest form will always cause your investment to be worth more in the end.
If you do need to stray from the original design on the interior of your car, try to at least choose fabric, upholstery and other materials that match those that were used during the era of your muscle car. Keeping your muscle car simple, elegant and original will not only help you keep that nostalgic feeling of your youth, it will help you create a more valuable classic car investment.
Take Pictures
To make sure you are restoring your car to its original condition you will need to have a picture of it when it was in its prime. Most manufacturers have pictures of all of their cars online or you can request one. Try to get as many pictures as you can of all different angles. This is the only way you can truthfully restore the car to its former glory.
Look for the Right Parts
It can be difficult to find the parts you need, and when you do there is no guarantee they are in good condition. Speak with muscle car dealers, as they will know the local market and can point you in the right direction. You can go to the junkyard to see if there are any similar models with the parts you need. This will take time, but you can find great deals. You also should look at muscle car websites, as there will be forums and blogs where you can get some information.
Get Rid of Rust
Depending on the age of your car and its storage, it may have a significant amount of rust. This can be a long task, as you need to strip the frame. You can then get the sandblaster out to remove rust and other dirt. You can also use a chemical treatment. Normally dilute forms of phosphoric or sulfuric acid are used. Then, apply a rust stabilizer to kill any rust.
Repair Holes in the Body
If you have rust holes they need to be patched. If the car has one of many fiberglass muscle car bodies, then this patching can be seamless with a matching fiberglass mat. Gluing special repair patches in place is another option. Rust spots will bubble after a few years due to moisture and you want to attempt to keep moisture away from the undercarriage. Using a car cover can help.
Remove Scratches
If the scratches have not gone through the paint, this is an easy fix. You just need detailing solution or acetone. Apply this to the scratch and then wax afterwards, as the solution will also remove the protective barrier over the paint.
Restoring a Muscle Car for the Cheapest Price Possible
While classic car restoration has the potential to drain large amounts of money and time, this may not have to be the case for your project, if you know the best places to get your money's worth.
Know Where to Look
Many classic muscle cars were the result of taking relatively common parts and imbuing them with new life courtesy of a more potent drive train and suspension system. Because of this, many classic domestic cars tend to be built with a sort of Lego-like interchangeability. If you particular car is rare and highly sought after, finding parts specifically from the same car may be an expensive chore. To save money and stay under budget, look at closely related models from the same manufacturer. You may be able to find the same exact parts hidden in an unassuming donor car for a fraction of the price. Junkyards and used car classifieds are an excellent source for deals such as these.
Join a Club
If you are truly passionate about your muscle car, consider joining an owners club for your particular model. Clubs like this tend to have large numbers of like minded enthusiasts as well as a variety of great connections to potential parts sources. Many of these owners are willing to trade parts or go the extra mile to locate something for a fellow enthusiast, and many businesses give group discounts for interested clubs. That can help shave substantial money off individual parts. In addition, by joining an owner's club, you are almost guaranteed to find at least once person who has been in your shoes, and likely knows several tips and tricks to help speed things up and lean up expenditures.
Use New-Old-Stock and Reproductions
If you are looking to restore your muscle car to original specifications, new-old-stock is your best bet next to original parts. New-old-stock parts are parts made by the factory for a particular classic car that were never utilized. These parts may not be as expensive as parts from an original model with matching serial numbers. Many companies reproduce parts based on factory components for a fraction of the price of their original counterparts. These parts are usually easily obtainable for many popular models, and may even perform better then original parts, all for a fraction of the price.
Prices to Expect for Muscle Car Restoration Parts
Depending on the type of parts you need for your muscle car, prices can be high. While you may be able to save some money by purchasing used parts online or visiting a local junkyard, new parts for muscle cars sold by specialty retailers can be costly. Here is price information that will give you an idea of what you can expect to spend.
Muscle Car Engines
Engines for muscle cars come in many sizes and varieties; however, most are 8-cylinder motors that produce a lot of horsepower and are not so fuel efficient.
Many muscle car engines are available in rebuilt or reconditioned versions, and some are even available as new crate engines. It helps to shop around and check with several sources, but common prices for some of the most popular muscle car engines are:
Chevrolet 454
This engine was used in many popular Chevy muscles cars including the Camaro, Chevelle, Malibu and the Nova. Known for creating awesome amounts of power and torque, this engine is still in high demand today and is sold by many engine retailers and builders. A refurbished 454 big block will run you between $1500 and $3000. For a new crate engine, be prepared to spend about $5000 to $10,000.
Ford 351 Cleveland
The 351 Cleveland was Ford's answer to powerful Pony Car engines offered by Chrysler and GM. As a power plant for many popular trim models of the Fairlane, Mustang and Torino, the engine created loads of horsepower for an engine with a modest displacement size. If you want a refurbished 351 Cleveland engine, you spend about $1300 to $3500. But, if you want a new one--the sky's the limit and they start at about $5,000.
Chrysler 426 Hemi
Considered by many to be one of the very best muscle car engines ever made, this 450 HP beast was used to power many popular year model Chargers, Darts and Challengers. The engine remains extremely popular to this day, and you can purchase a refurbished 426 Hemi for about $2500 to $5000. For a new crate Hemi, be ready to shell out $7500 to $20,000.
Other Common Parts
When you need to repair or maintain a muscle car, you'll need many things other than an engine. When you do, here are the prices you can expect to pay:
Air cleaners: $40 to $150
Distributor cap: $10 to $40
Spark plugs and wires: $50 to $300
Exhaust system: $500 to $3000
Carburetors
Carburetors are one of the most often swapped out parts on muscle cars. Bigger, better carburetors mean better overall performance and in many cases, much better fuel economy. According to the performance parts specialists at Jegs, these are some average prices you will pay for the three most popular brands of carburetors:
Holley.Depending on size, you will pay between $200 and $400.
Edelbrock.Again, depending on size, these range in price from $200 to $300.
Carter Thermoquad. Size will determine actual price. Prices range from $300 to $450.
Intake Manifolds
With the right intake manifold, you can see a dramatic increase in horsepower, torque and fuel economy. Common manufacturers are Weiand, Edelbrock, Dart and Holley. According to the Jegs performance specialists, price ranges for intake manifolds by brand are as follows:
Holley.Actual price will depend on the particular model you purchase. Price ranges from $150 to over $400.
Weiand.Weiand is a name with a long history in performance manifolds. Prices will depend on model purchased, but range from $100 all the way up to $250.
Edelbrock.Edelbrock is a front runner in the manufacturing of intake manifolds. Prices vary depending on model purchased and range between $75 up to $450.
Dart. Dart makes some of the most popular ultra high performance heads and manifolds available. Prices range from $200 to $800.
Headers
No performance upgrade is complete without headers. Headers replace the stock exhaust manifold and increase power by scavenging the exhaust gases more efficiently than a stock manifold will. Hooker, Heddman and Dynomax make some of the most popular headers for older muscle cars.
Hedman Headers.Prices vary by application and range from $150 up to $900.
Hooker Headers.Hooker Headers were quite popular during the muscle car era. Prices start at $150 and go up to over $1,300.
Dynomax. Dynomax headers are gaining in popularity. Prices range from $125 up to $575.
Heads
True performance enthusiasts will tell you that no performance upgrade is complete without at least working on the heads to gain smoother air flow and better fuel atomization. Dart, Edelbrock and Holley make some of the most popular performance heads for older muscle cars. Prices ranges are as follows:
Dart.Price ranges from $400 apiece to over $4400 for complete kits.
Edelbrock.Prices for Edelbrock performance heads range from $400 up to over $2,000 apiece.
Holley. Prices vary by application and needs. Jegs carries a pair for Ford small blocks fully built for $1,600.
Muscle Car Interior Restoration
There are a number of very good reasons to restore the car's interior in a classic style. It results in a higher overall value for the vehicle, satisfies the need for the nostalgic look, and remains true to the purist appeal of having an authentic restoration.
Do Your Research
Search for pictures of cars like yours with the original upholstery and trim. Try to find out what materials, colors, and details were originally offered with the car's trim. Many classic and muscle cars had different ridges and patterns in the seat back and bottoms that should be replicated for an authentic restoration.
Determine Materials
You need to select the materials and colors with which to do the restoration. Quite frequently the interior was leather or vinyl on the original upholstery. Many consider vinyl as a "cheap" option, and feel that using vinyl in the upholstery results in a lower quality restoration. This is not necessarily true, at least not any more. Vinyl has become almost as appealing an option in upholstery. It comes in far more colors, and at far cheaper prices compared to leather. You can also consider details such as contrasting, piping or stitching to add a little extra appeal, if this is appropriate.
Consider a Professional
Probably the most critical question is whether to hire a professional to do the interior restoration. The answer depends on how handy you are with a sewing machine, working with tough fabrics, forming foam and re-fabricating car seats. The majority of people do not know what goes into the making of a car seat. If the seats are very simple, with little detail and no ridges, channels or special molding, it is not difficult to recover the seats. The same is true for door trim panels. However, if there are special details to your vehicle, you should consider letting a pro handle the interior. There are special techniques employed for details that only a pro will know. They will likely also be a great resource for materials and colors to use that will result in an authentic interior restoration.
Prepare for Interior Overhaul
If you do decide to do the interior overhaul yourself, spend a good deal of time going over all the items that you will be replacing. Make a list of all the items in the interior, and whether they will need to be replaced or refurbished. Inspect the seats and trim to see how they are assembled and make notes on their construction.
Purchase Fabric
Locate the fabric you want to use. Vinyl is a great choice. It is durable, relatively inexpensive, and authentic for most muscle cars. You can find vinyl in a variety of areas. Many fabric stores carry it. If you cannot find the exact color you want or need, you can also find plenty of vinyl fabric available online. You need approximately six yards for each bucket seat, and about eight for a bench seat.
Disassemble Existing Upholstery
Remove the seats from the vehicle, if possible. Once they are out, carefully remove the existing fabric with a seam ripper to get the different pieces apart. For a bucket seat, there are typically four pieces: one for the seat bottom, the sides of the back, and the front and back of the back (vertical) part of the seat. Be careful with the removal of the pieces and removing the stitching. You will be using this as your pattern. If you are not able to remove the seat, carefully cut away the fabric as closely as possible to its attachment on the seat, which will usually be around the seat frame.
Make Your Cuts
Trace the pattern from the old pieces of the fabric onto the new. Use your fabric wisely, as the measurements mentioned above for needed yardage doesn't leave a lot of extra. Lay out all the old pieces of upholstery fabric on the new piece and position them so you have the maximum amount of fabric left over. Trace the old pieces with a piece of chalk, and then cut out the new pieces.
Stitch Your Pieces
Using an upholstery needle and heavy gauge upholstery thread, stitch your pieces together. Use a longer stitch, as closely placed stitches can basically saw through the new material. You may want to stitch loosely at first (basting). Once you are more confident of the fit, put the final stitching in.
Fit Upholstery
Slip the new upholstery over the existing seat sections to test the fit. The new fabric should be taut, but not so taut it will break the stitches when someone sits on it. Reattach to the seat frame.
Leather or Cloth?
Some people swear by leather and others will only work with cloth. What you choose is entirely based on your own preferences. To help your decision along, here is a list of the pros and cons of both leather and cloth material for a car's interior.
Pros of Leather Interiors
One of the biggest benefits of leather is its association with high class. Most people assume that if you have a leather interior in your car, you spent a decent sum of money on the vehicle.
Another pro to leather is that it is very easy to clean. If you spill a drink on it, a simple wipe with a paper towel will be all you need to get the liquids off. Then some simple lather cleaner can get the material back to its original sheen. This makes leather especially great for families with kids or for people who like their morning coffee while they drive.
Cons of Leather Interiors
One big downside to leather is that it gets hot when it's hot outside and cold when it's cold. This makes it unpleasant to sit on at first until you can adjust the temperature in your car.
Leather also has a tendency to crack over time because it isn't as flexible as cloth. Leather thus does not always have the same lifespan as cloth, especially if you don't treat it well.
Price is also a negative for leather. While the invention of faux leather has made it easier for people to afford the same look as real leather, the whole effect is still pricier than cloth.
Pros of Cloth Interiors
Cloth is a very flexible material, so it doesn't crack on the edges like leather does. Cloth is longer lasting in that regard.
Cloth is not as susceptible to temperature changes as leather is, so it does not get unpleasant during extreme weather.
Cloth is available in more colors and patterns than leather. This makes it easier to customize your muscle car interior. You can have just about any look you want with cloth, and it is easy to replace if need be.
Cloth is the most affordable option for car interiors because it is easy to make.
Cons of Cloth Interiors
Cloth is hard to clean and it stains easily. It also fades in the sunlight, so it does not work well under heavy exposure. Cloth is not as valuable in a car, so the resale of a cloth interior car will be less than a leather interior car of the same model.
Metal Restoration Tips for a Stronger Frame
A stronger frame helps the car handle better in certain road conditions, and will provide you with more security in the event of a crash, which often happens in high speed situations. Below are some tips to help you strengthen the frame of your muscle car so it runs the best it can.
Check the Welds
Check the welds of the chassis to make sure they are all secure. Little holes within the welding can cause the metal to move slightly during use. If this isn't monitored, those small holes could turn to big ones in time. If you notice an area that may need some spot welding, either fix it yourself or take it to a mechanic to repair. This should not cost much at all, and most muffler shops can do spot welding just fine.
Add Sub-Frame Connectors
Sub-frame connectors go under your car and provide cross bracing for the chassis. This makes the frame stronger, just like the cross rails do for fences. The stronger the chassis is, the better the car will handle, because the rear suspension can properly do its job. Sub-frame connectors are car specific, and they must be welded in for installation. They are one of the least expensive adjustments to make for the car though, so they provide a very good starting point for strengthening.
Use a Wonder Bar
Wonder bars don't work for all cars, but they can strengthen the ones they do work for. A wonder bar is used to make the front sub-frame stronger and to reinforce the steering mount. With the use of a wonder bar, the sub-frame is less likely to crack and can be used for a prolonged period of time. This is a particularly good option for F-body mustang owners.
Add a Roll Cage
A roll cage will not do very much for the frame per se, but it does help strengthen the car overall. A roll cage is a system of bars throughout the car that add support to the structure in the event of an accident. If you plan to drive at high speeds or simply have a lot of horsepower in your car, a roll cage will be a vital addition for your safety. It could literally be the part of your car that saves your life.
Avoid Rust
Rust can eventually harm the integrity of your car's frame. While you can't avoid water, you can try to keep your car out of the rain and avoid humid places with a lot of moisture in the air. Have your car frame checked regularly to ensure there is no damage to it. Proper care will be ideal for keeping your car strong.
Muscle Car Transmission Restoration
Restoring the transmission can be very expensive and many enthusiasts would rather take care of it themselves. This can be a long term project, and it is best if you actually know something about cars, transmissions and how they work.
Access the Transmission
You need to be able to access the transmission. Often, restoration is actually easier by taking it out completely. This will depend on how much of the transmission needs restoration.
Inspect the Components
There are many parts to the transmission and it is by far the most complicated part of the car. You need to inspect the mechanics, electrical system and hydraulics to see what needs replacing, what needs maintenance and what is fine. Depending on the age and condition of your muscle car this can be a simple job or very complicated.
Find the Parts
Once you know what is needed, go about obtaining the parts. If you are trying to be authentic as possible, contact the manufacturer about the supplier of the original parts. Many times you can get replicas that have the correct decals and information on them, even if they are not original parts. You can find part suppliers by searching online or talking with other individuals that have restored a muscle car.
Begin the Overhaul
Once you have the parts, you can begin overhauling the transmission. This means you will completely take apart the transmission, rebuild it and then put it back in. When you are restoring a muscle car, this will be the best choice, as it is rare to find a completely original transmission in good working order for older classic cars.
Replace or Clean Parts
You need to disassemble and clean the valve body, replace all the bands and soft parts, replace the lined friction plates, all seals, sealing rings, gaskets and any other worn out or defective part. You also need to go over the electric components and inspect the torque converter. If your transmission uses a computer, you need to look into this as well.
Muscle Car Exhaust Tips and Legal Requirements
There are a number of issues to be aware of when looking at a muscle car exhaust overhaul. It's tempting to look at adding high performance exhaust components to give your car additional performance capabilities, as well as giving it that custom exhaust sound. There are benefits and drawbacks to any such custom modification. You want to ensure that the modification will pass emissions and not get you tickets for noise ordinances in your area. It doesn't do much good to modify the sound and performance if you can't drive it legally.
Legal Requirements
Whether you are looking at a catalytic converter, a hood scoop or a new muffler, it is wise to ensure that the part meets either CARB or EPA approval for emissions testing. Laws on emissions and noise limits vary from state to state. By obtaining a part that meets either or both CARB or EPA standards, you are most likely going to stay within these limits. However, research your specific state's laws to make sure of this. Most state's laws can be found on the Internet, and with a little bit of time spent researching, you will ensure that any modifications won't be earning you undue attention from law enforcement.
Save the documentation on any aftermarket exhaust components that you purchase and have installed on your vehicle. If you do get a citation for unlawful noise levels of your exhaust, that documentation and knowing your state's laws will come in handy.
Performance
There are a number of reasons to restore the exhaust on your vehicle, and the inability to pass an emissions inspection could very well be one of them. Many muscle cars have exhausts that will not pass an emissions tests due to their age, as they were made before emissions laws were created. If the exhaust has been updated, you may still want to consider restoring or modifying it, particularly for performance reasons.
Many exhaust modifications can greatly enhance a car's performance, increasing its horsepower and efficiency. They can also give your vehicle that classic muscle car sound that is recognizable anywhere.
You can utilize any exhaust-focused repair shop to help identify if there are particular components of the exhaust that need replacement, or if the entire system needs replaced.