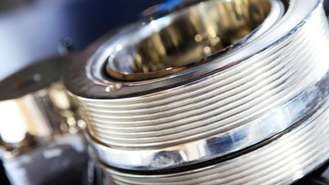 Import auto parts may be difficult to find, depending on the import car you need repaired. This is something you should think about when you first purchase the car, as it can add additional expenses and other issues, should your import car need to be fixed. You may need to find a specialist or order parts from abroad.
Determining the Part You Need
Even if your mechanic cannot fix the issue, he or she will be able to tell you what the problem is and which parts need to be replaced. Once you know what you need, you can look for that part. When describing the problems you are having, be as detailed as possible so you can obtain a diagnosis of all problems. There is nothing worse than fixing one thing, only to have several other things break afterward.
Finding the Part
The Auto Maker
One of the first places to look for an import car part is with the manufacturer. They will be able to tell you if it is possible to get a part locally or if you need to order one from the facilities in the country of origin. Often this is the most expensive option but it will at least let you know whether it is possible to get the part.
Dealers
Used car and import car dealers are also good places to look. Many companies will indicate they sell import parts by phrases contained in their advertisements or the name itself. "Volvo used parts specialist," "Jaguar used parts," and "all Japanese engines" are examples.
Online
For website shopping, make sure you have your vehicle specification information handy, including year, make, model and trim type. Some websites specialize in imports, for example, Discount Import Parts. This company advertises parts from European, Asian and Swedish car manufacturers. Other websites advertise both domestic and foreign parts. ThePartsBin.com offers accessories, including a Urethane Universal Street Scene Big Boy Fender Flare Set for a 2005 Infiniti FX35. Japan Engines Inc. sells new and rebuilt engines. They advertise a 1994 to 1997 Honda Passport 2.6L 4ZE1 rebuilt long block engine for $1,600. Trade and auction-oriented websites provide another source. On eBay you can find cheap engine import parts including a new Toyota Tacoma 4Runner T100 Oil Pump for 1996 to 2002 for $79.80. Register with a user name and password on this website and bid against others or make outright purchases. Auto Parts Place, for example, offers a NSA Alternator for a 1999 Infiniti I30 Base 6-cylinder 3.0L for $139. The manufacturer provides a 2-year warranty.
Paying for Your Parts
Sometimes a company will make the sale conditional on locating the part requested. Because import auto part prices fluctuate with market conditions, prepare yourself to pay a different price than advertised sometimes. When it comes time for payment, most companies accept U.S. dollars. If purchasing from an overseas company, your dollar price may rise or fall due to currency exchange rate fluctuations. Read the service terms for the company to learn sales tax charges. Or, if ordering through a website, before you finalize the order request, the order form often automatically tallies the shipping, taxes and fees. Then you can decide whether to complete the sale.
Shipping Your Import Auto Parts
Be prepared for delivery times that may vary. The company may ship your parts ranging from the same day to several weeks for hard-to-find engines.
Rush Delivery
The ability to get rush delivery will depend on where the part is being sent from and how large it is. Generally the larger the part, the more time it will take, as there may be restrictions to shipping. The fastest way to ship is by air, but if you should need a new engine, you may need to wait for it to be shipped by sea. Ask the seller what types of delivery are available, how long the rush delivery takes compared to regular delivery and what the additional cost is.
Shipping Times
The companies that can supply the fastest delivery will be those that have the product already in stock. If you need to an import a convertible top immediately, you want to buy it from someone that has it in their storeroom. Make sure to ask if the item is at the store or if it is being shipped from a warehouse at another location, as this can affect the delivery time.
Tracking
Make sure you have a tracking number so you know exactly where your package is and when to expect it. Depending on what needs repairing, you can have it shipped directly to your mechanic or bring in the part yourself. Ask what the difference is if you have it shipped to yourself or shipped directly to the auto shop, as the times can vary.
Customs
Depending on the import part, you may need to pay import taxes. Have this taken care of beforehand so you can receive your part as quickly as possible. Many times customs costs are a surprise to people, so find out if you have to fill out any special paperwork or pay additional fees before you order the part. Wherever you order an import car part from, consult as many stores or websites as your time allows, in order to obtain the best price. In the Internet age, take advantage of the thousands of shopping options at your fingertips. Since rare foreign parts may fetch a higher price than domestic parts, it's even more important to read the service terms and warranty to safeguard the hard-earned money you spend.